It's the beginning of the year. It's supposed to be a time of reflection and setting goals for the future.
It's January - Do You Know How Your Pantry Is?
Sometimes, though, those goals can feel overwhelming!
You may have been planning all winter on your new garden, or you may be looking at the calendar and thinking, "What can I do to help build my pantry better this year?"
This is something we've all gone through!
Instead of feeling out of control to get your pantry in order for the coming year, and feeling defeated because you just can't seem to keep organized in the pantry, take the first step and
TAKE CONTROL OF YOUR PANTRY!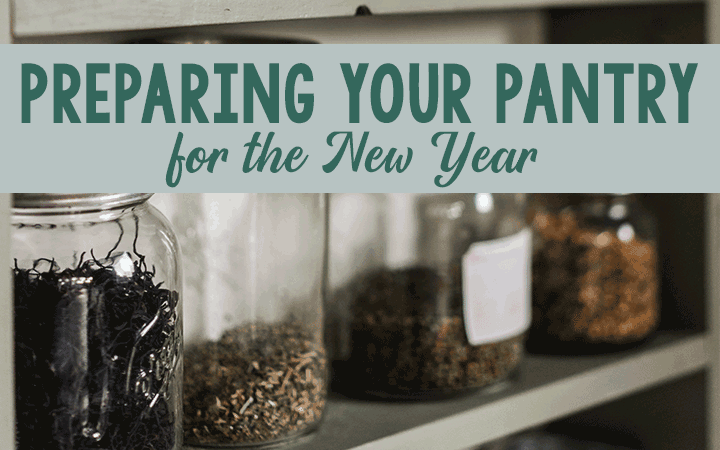 Get Your Pantry Prepared for the New Year!
The Prepare Your Pantry for the New Year can help get you started if your goals are to:
Create a working pantry to save money and be prepared for whatever emergencies life throws at you.
Be more prepared for sales and garden bounties by taking advantage and stocking up.
Preserve more of the foods you grow or find on sale to expand your pantry for the long-term.