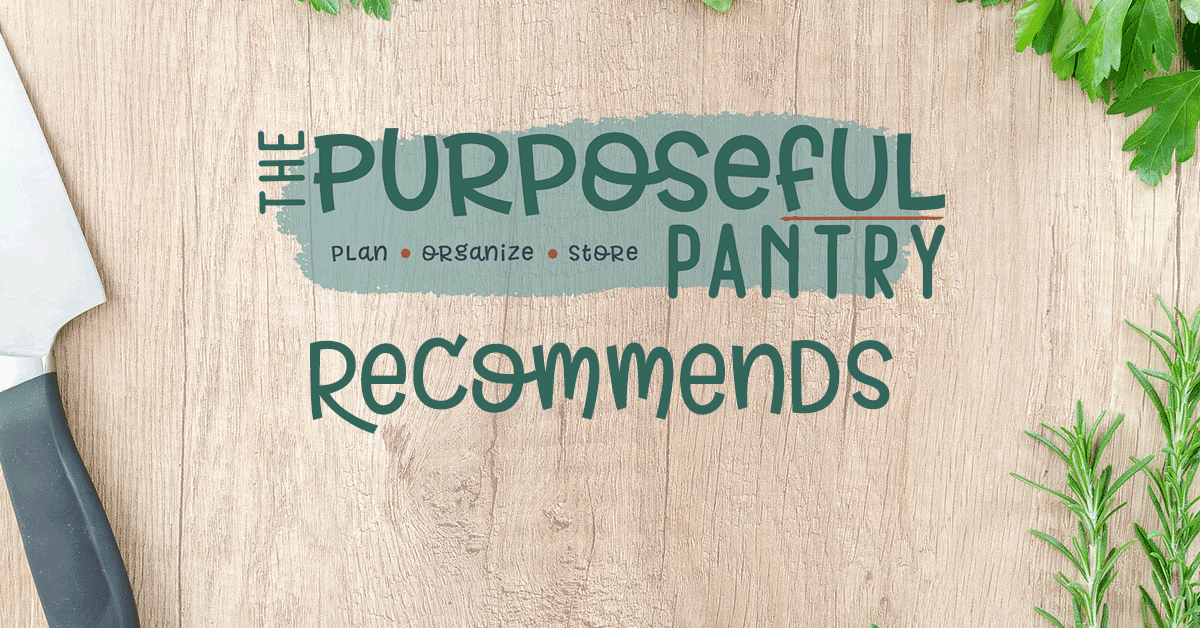 This post may contain affiliate links. As an Amazon Associate, I earn from qualifying purchases. Please read our disclosure policy.
THE PURPOSEFUL PANTRY RECOMMENDED PRODUCTS
These are my recommendations on products that I use or I know are the best on the market for the things we do all the time. I'll share my affiliate links below, but nothing on this list is something I don't use or wouldn't recommend.
DEHYDRATING TOOLS
Excalibur Dehydrator (usually around $300-350)
Nesco FD-80 (under $80)
Cabela's 10-tray Dehydrator (usually around $150, but goes on sale for $99 often)
Mini-mandoline (not necessary – but great for garlic and ginger and other small slices.
Cutting Gloves (if you use a mandoline – use this, even if you do use the cutting guard) I have a beefy hand and this pair works great for me (I ordered medium).
Cosori Coffee Grinder I love it, but there are many out there that work just as well.
Nutri Ninja – grinding on a larger scale than a smaller coffee grinder, but not using a whole blender.
Vegetable/Onion Chopper – this device lets me dice, chop, and prep veggies for dehydrating or canning easier and faster than doing it with a knife for large quantities. There is a larger bundle with more blades and options, but I prefer this more simplistic unit.
Stainless steel funnel with a mesh strainer
Salad Spinner (helps remove excess moisture after washing produce). I also use this collapsible salad spinner.
Mushroom, Strawberry & Egg bladed slicer
• Silicone Mats
• Excalibur Silicone Mats – expensive, but heavy-duty and my favorite mats are Excalibur Paraflexx Mats

Off-Brand Mats – these mats are like the Paraflexx mats, and can be cut to fit just about any size dehydrator tray on the market. This is a less expensive brand that I've used, but I do prefer the above-linked mats more.
Off-brand Mesh Sheets – These can also be used to cut down to seize for many other brands.
Bright Kitchens silicone lipped trays (comes in a variety of shapes and sizes)
Dehydrating Books
STORAGE TOOLS
CANNING TOOLS
►QUESTION: Can I use a canner on a glass-top stove?
Canning Books
ORGANIZING TOOLS
FREEZE DRYING TOOL
This company has a layaway program where you can put $250 down on a machine, pay as you can until the machine is paid for, then they'll ship it to you.