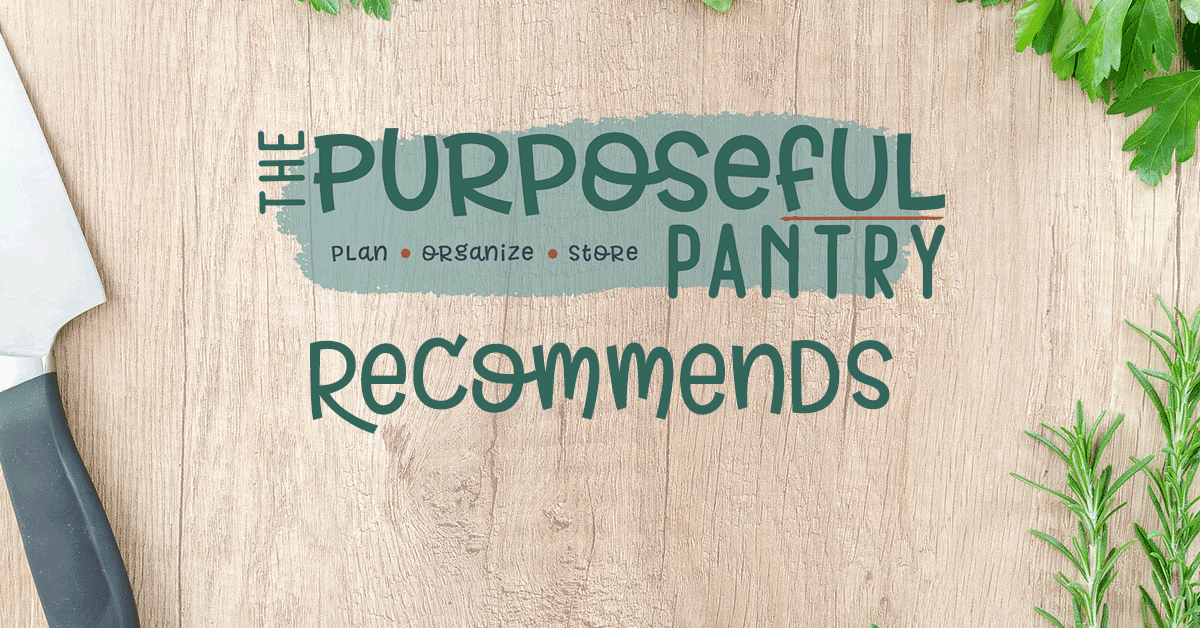 THE PURPOSEFUL PANTRY RECOMMENDS…
These are my recommendations on products that I use or I know are the best on the market for the things we do all the time. I'll share my affiliate links below, but nothing on this list is something I don't use or wouldn't recommend.
 DEHYDRATING TOOLS
Excalibur Dehydrator (usually around $200-250)
Nesco FD-80 (under $80)
Cabela's 10-tray Dehydrator (usually around $150, but goes on sale for $99 often)
Cutting Gloves (if you use a mandoline – use this, even if you do use the cutting guard) I have a beefy hand and this pair works great for me (I ordered medium).
Cuisinart Coffee Grinder – for grinding dehydrated products into powder or grinding stored whole spices into powder. This is great for small amounts, but I now use my NutriNinja exclusively.
Nutri Ninja – grinding on a larger scale than a smaller coffee grinder, but not using a whole blender.
Salad Spinner (helps remove excess moisture after washing produce). I also use this collapsible salad spinner.
• Silicone Mats
• Excalibur Silicone Mats – expensive, but heavy duty and my favorite mats

  Off-Brand Mats – these mats are like the Paraflexx mats, and can be     cut to fit just about any size dehydrator tray on the market.
Dehydrating Books
PRESERVING TOOLS
CANNING TOOLS
Canning Books
ORGANIZING TOOLS
FREEZE DRYING TOOL
This company has a layaway program that you can put $250 down on a machine, pay as you can until half of the machine is paid for, then they'll ship it to you make monthly payments until it's paid off.
If you need a budget-friendly version of this list:
Amazon affiliate: I may receive a small commission on a purchase made through this link, at no cost to you. Prices subject to change.