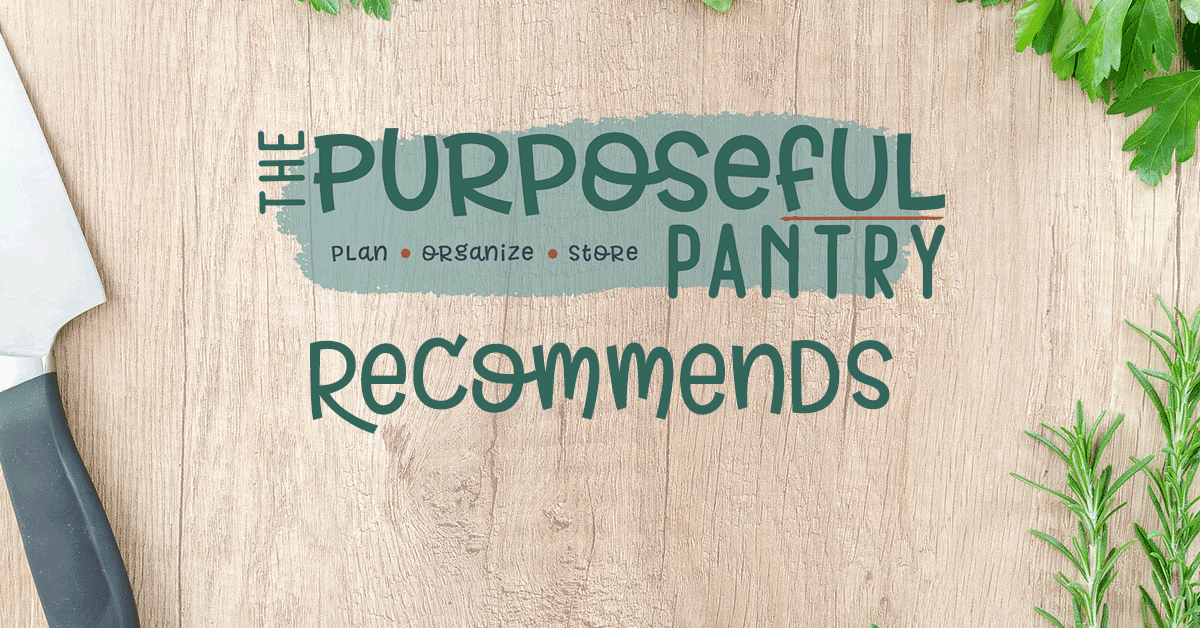 THE PURPOSEFUL PANTRY RECOMMENDS...
These are my recommendations on products that I use or I know are the best on the market for the things we do all the time. I'll share my affiliate links below, but nothing on this list is something I don't use or wouldn't recommend.
 DEHYDRATING TOOLS
Dehydrating Books
PRESERVING TOOLS
Hand-Held Vacuum Sealer - requires the jar attachments, but lets you make quick jobs of vacuum sealing jars for everyday use.
CANNING TOOLS
Canning Books
ORGANIZING TOOLS
FREEZE DRYING TOOL
This company has a layaway program that you can put $250 down on a machine, pay as you can until half of the machine is paid for, then they'll ship it to you make monthly payments until it's paid off.
If you need a budget-friendly version of this list:
Amazon affiliate: I may receive a small commission on a purchase made through this link, at no cost to you. Prices subject to change.