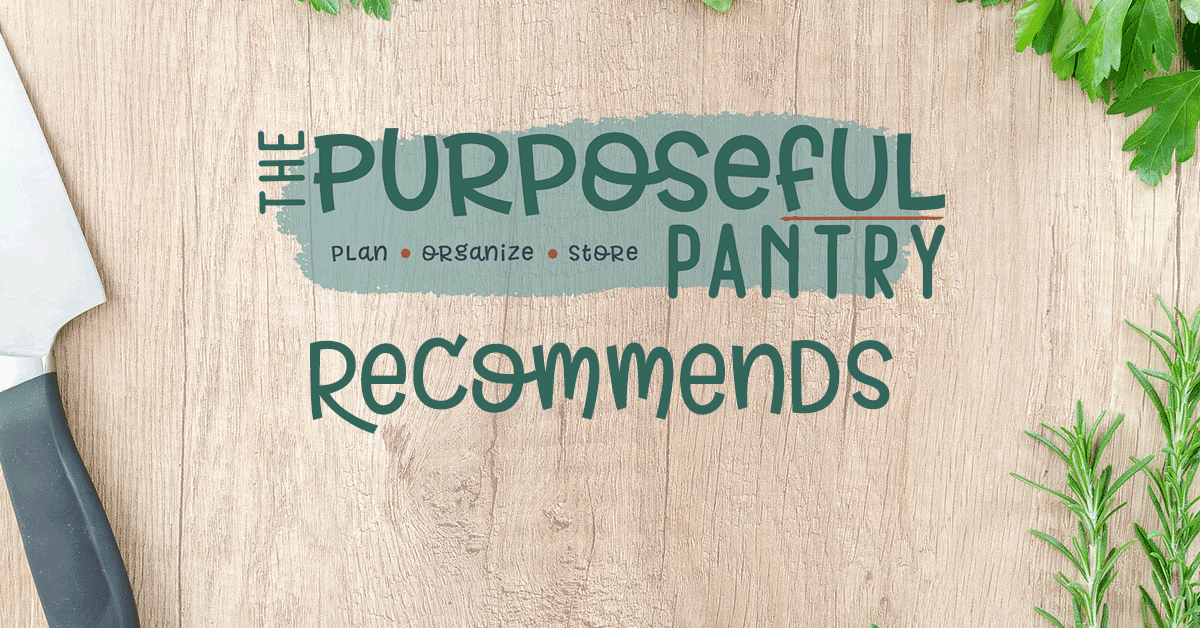 THE PURPOSEFUL PANTRY RECOMMENDS...
These are my recommendations on products that I use or I know are the best on the market for the things we do all the time. I'll share my affiliate links below, but nothing on this list is something I don't use or wouldn't recommend.
DEHYDRATING TOOLS
Dehydrating Books
STORAGE TOOLS
CANNING TOOLS
►QUESTION: Can I use a canner on a glass top stove?
Canning Books
ORGANIZING TOOLS
FREEZE DRYING TOOL
This company has a layaway program that you can put $250 down on a machine, pay as you can until half of the machine is paid for, then they'll ship it to you make monthly payments until it's paid off.
If you need a budget-friendly version of this list:
FREE PRINTABLE WORKSHEETS:
If you are already a member of The Purposeful Pantry Library, grab your worksheet here.