Make food storage and preservation easy with these dehydrating, canning, and food storage recipes and tips to save you time, money, and space. Welcome to The Purposeful Pantry!
Best Recipes and Tips for...
How to Stock Your Pantry
The beginning of the year always brings a desire to clean, purge, organize and stock our pantries. Use these tips and ideas that focus on dehydrated food storage for inspiration on stocking your pantry for 2023.
Reader's Favorite Posts
The most popular recipes for learning to dehydrate food for long-term storage in your pantry.
Dehydrating Recipes
Learn how to dehydrate and store your favorite fruits and vegetables and build your food storage and long-term pantry.
See more dehydrating recipes →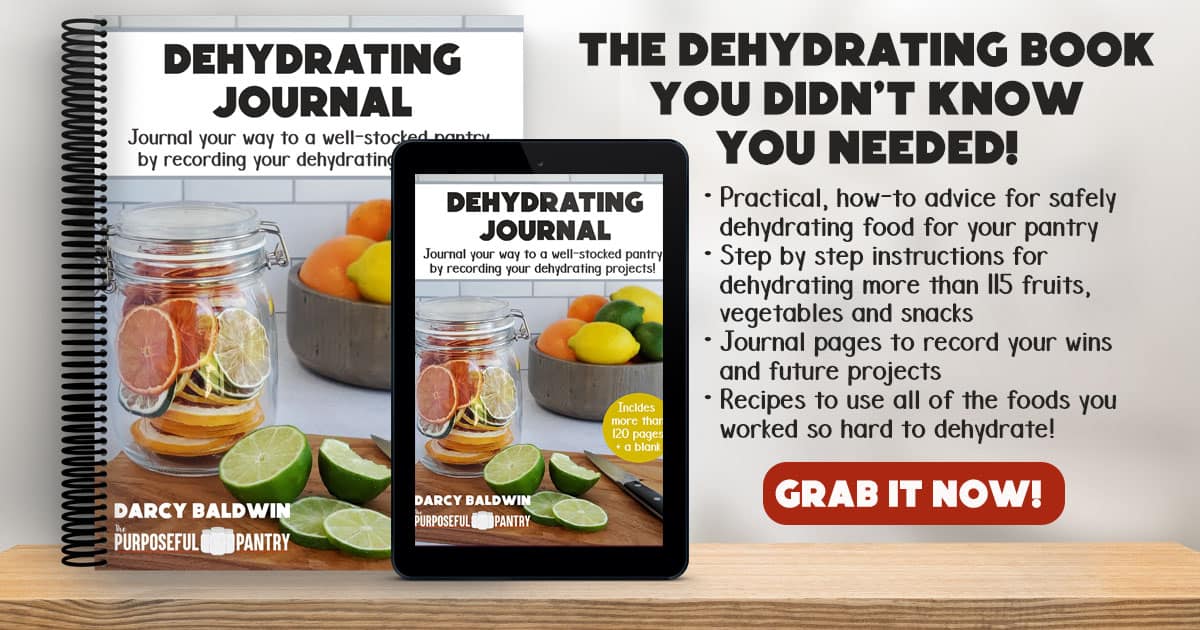 Preserving Food for the Pantry
From canning to dehydrating to freezing and more, learn how to preserve your food in multitudes of ways to make them shelf-stable or freezer-safe for use all year long!
See more canning recipes →
Food Storage
Learn food storage tips, recipes, and ideas to make stocking your pantry easier on the budget, your time, and your menus. Long and short-term food storage solutions help you create a deeper pantry to feed your family.
See more food storage posts →