Pressure canning chicken is an easy process with these easy-to-follow instructions. Create shelf-stable food storage for your family! There is no such thing as ugly chicken!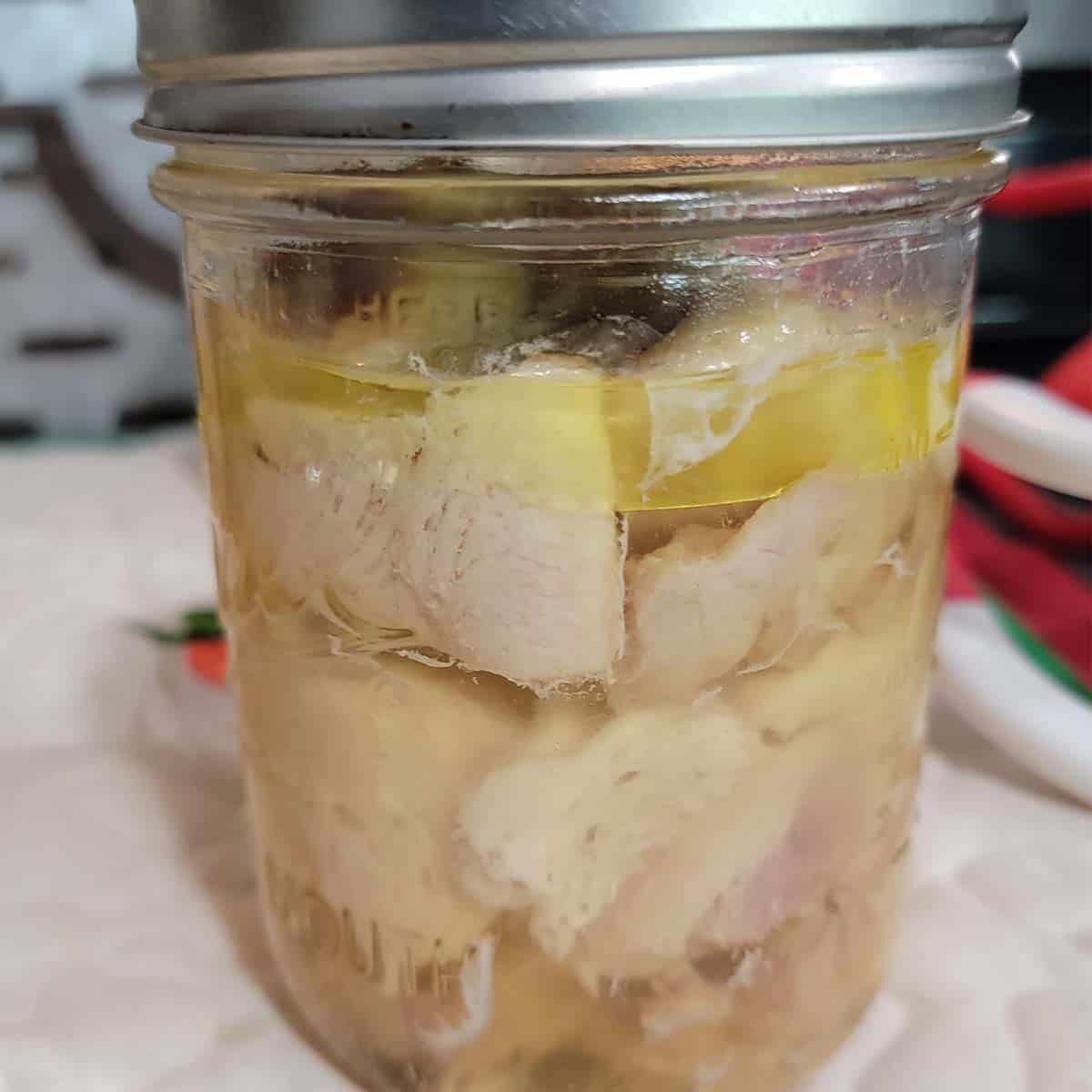 Get your own PRESTO CANNER PRINTABLE CHECKLIST
Please don't share the link - just send them back to this page to download a copy on their own, thanks!
How to Pressure Can Chicken
No chicken is ugly in a jar - it's beautiful no matter WHAT it looks like because it's proteins that you've preserved to put onto your pantry shelves for long-term storage!
Equipment needed:
Instructions:
Instructions for canning chicken directly from the National Center for Home Food Preservation are here.
You can watch me can chicken and how I saved an almost complete failure of unsealed jars on this video:
Saving an unsealed chicken jar
Check your jars within 24 hours (twelve hours is fine). If they did not seal, here's the process:
Remove lids (wash and save for dry storage)
Fill your jars with water
Debubble
Wipe the rims
Replace with new lids
Place rings
Replace the water in the canner if there is syphoning involved (but still refill what is needed to your canner's recommendations)
Process the chicken for 75 minutes at your elevation.
Remember to follow all the directions for your specific canner for this process.
While the NCHFP instructions are not very specific past the general instructions, this is the information I got from expert safe canners for reprocessing these as a hot pack chicken since it was already cooked. It was not necessary to heat it up again as the NCHFP says you have up to twenty-four hours to do this.
However, if you would rather pull out the chicken, heat it, and use hot water or broth for the process before you reprocess the chicken, that is fine.
Frequently Asked Questions
Can I water bath chicken?
No, unfortunately, the only way to safely can chicken is by the pressure can method.
How long does canned chicken last?
Canned chicken lasts safely about eighteen months. But you're likely to get much longer out of it (up to five years before you begin to see much texture degradation).
Can I can on a glass top stove?
Yes, you can pressure can on a glass top stove - but be sure to check with the manufacturer before doing so (look in your manual or check the manual online).
More Canning Info
You can find more information here about canning on a glass top stove