Give the perfect gift for those who love dehydrating their food to stock their pantries and save their garden produce. Use this gift guide to pick the perfect present for your favorite dehydrating enthusiast!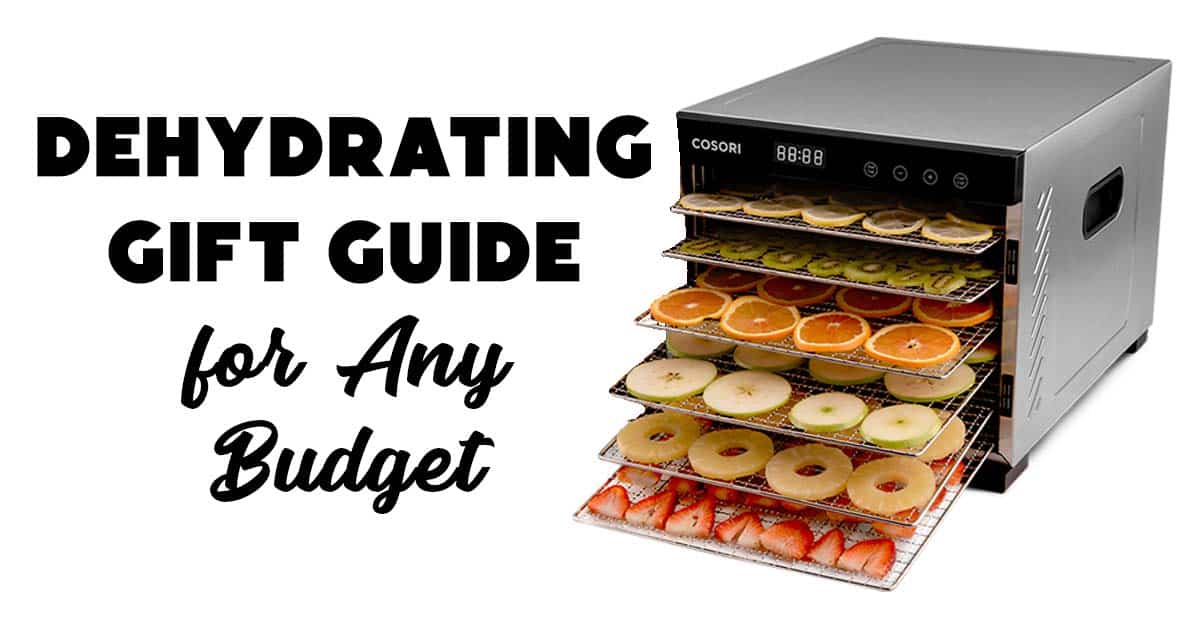 What do you get the person who loves to dehydrate their garden produce? There are so many great ideas for inexpensive gadgets, supplies, tools, and more!
Dehydrating Gift Guide
Of course, the best gift you can give someone interested in dehydrating is a dehydrator, right? But it's not in everyone's budget, and sometimes, you just want to gift someone some fun, cute things to go along with the dehydrator they have!
Best Dehydrator Gifts Under $10
Dehydrator Temperature Magnet
Most machines don't come with a handy temperature chart printed on them the way Excalibur does it. So having a reference that's easy to refer to can be really helpful to new dehydrators!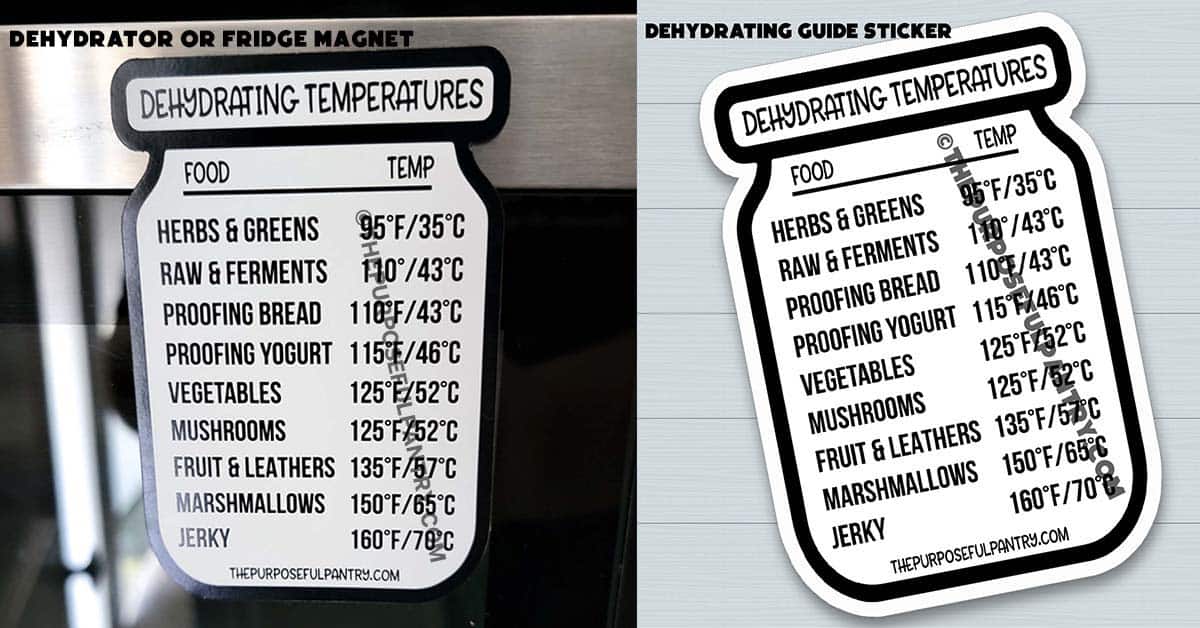 (also comes in a sticker version for those who want to put them on a plastic dehydrator or in a dehydrating journal)
Cracker Cutters
Victoria, from A Modern Homestead, has created these adorable cracker cutters that can be used when doing dehydrated crackers. Using the mold to create indentions in the dough first, makes them easier to break apart later - and can create adorable crackers!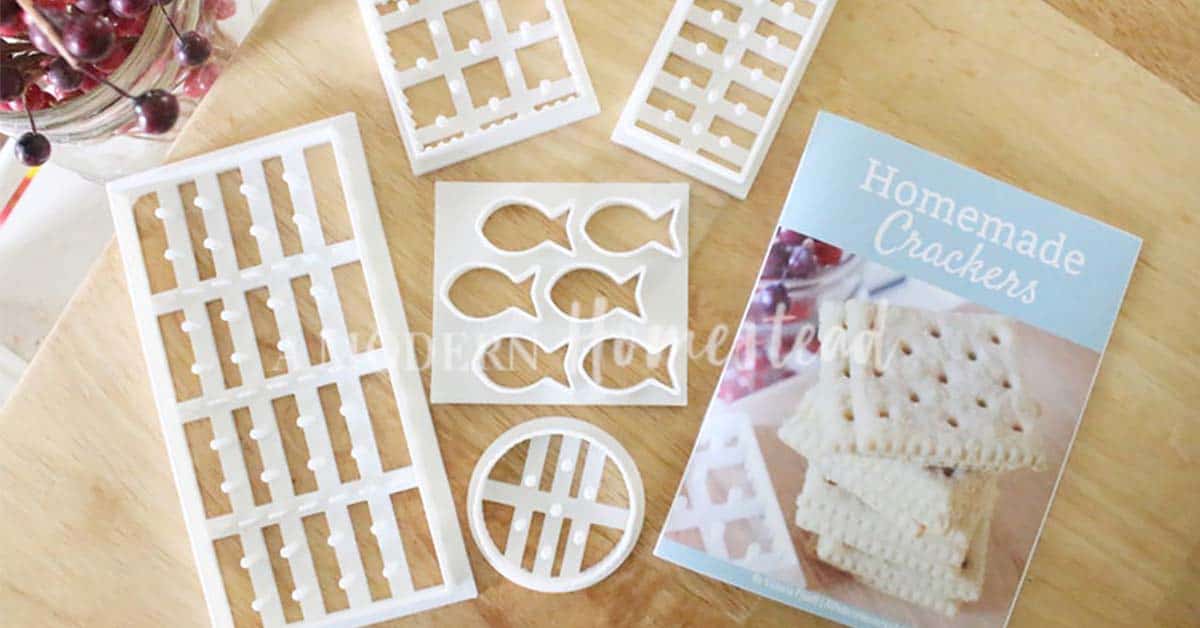 (Or grab the whole set + recipe book)
Desiccant Packs
Restocking or introducing someone to desiccant packs for dehydrated food storage is a great stocking stuffer idea! They are inexpensive, reusable, and are something many people could find help from.
Canning Jar Labels
One of the worst things in food storage is to have unlabeled jars. It's so easy to forget what a particular jar of green leaves is after a few days when you've been dehydrating all the herbs for days! You can have the same problem with powders!
Using a canning jar label is really helpful, and can elevate the look of someone's pantry from the painter's tape look (though there's absolutely nothing wrong with that!) It's a sweet gift to give someone who might not have given it to themselves.
2022 Project Pantry Planner
This pantry inventory planner (pdf ebook) by my very good friend, Leisa from SuttonsDaze is a great way to help a new dehydrator keep track of the things she/he is drying and know what is stored. It is a year-long planner to track canned goods, dehydrated goods, and dry storage, and can be printed off in individual sheets as needed, or once for the whole year!
Dehydrating Gifts Under $25
No dehydrating gift guide would be complete without these ideas that fit almost any budget. These are practical gifts that are especially helpful to those new to dehydrating!
Dehydrating Cookbooks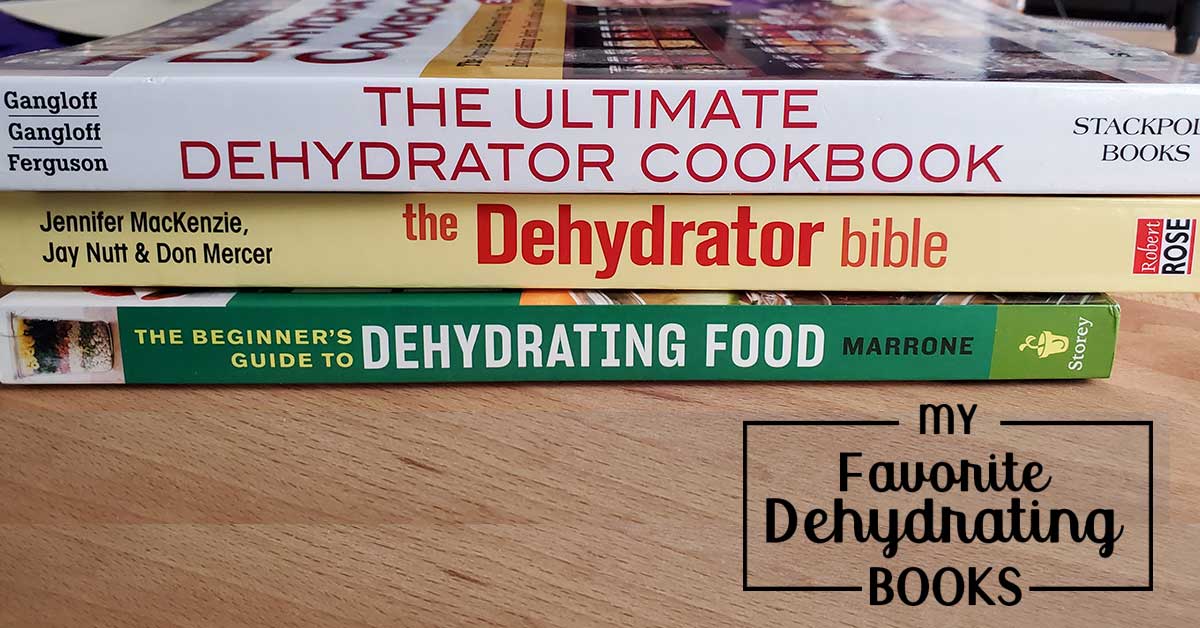 Dehydrating cookbooks can not only give directions on how to create dehydrated foods from the most common fruits, vegetables, and meats, many have great resource recipe sections on how to use those dehydrated foods.
My three favorites are:
You can see a review of all the dehydrating books I recommend to get a peek inside and some other titles you might find helpful.
Coffee Grinder
A coffee grinder helps make powders out of the foods that you dry. So making green powder, spices, fruit powders, and more is made easier with a coffee grinder. And it's a great way to learn more uses for our dehydrated foods!
While I really do love my Cosori coffee grinder with its removable bowl, a Mueller or Amazon Basics or Black & Decker may be more in line with your gift-giving budget.
Of course, if you'd like to give the gift of an off-grid appliance to accomplish the same thing, a mortar and pestle might be perfect!
Tea Infusers
Making teas and infused waters is a great way to use dehydrated foods. Many folks like making their own tea blends from herbs, tea leaves, and flowers. Some also like flavoring teas, water, and more with fruit powders.
These fine mesh tea infusers are the perfect way to infuse liquids with your favorite dehydrated products without having so much of the solids left behind in your drink.
Canning Jars
If you're in food preservation at all, you know that 2020-2021 were the years of the great canning jar shortage!
But giving the gift of food storage containers can be a wonderful way to encourage someone to store more!
This is even a bonus gift if they also love to can or are interested in starting!
Foodsaver Jar Sealers Attachments
Being able to vacuum seal jars full of dehydrated foods is a wish for many. But using O2 absorbers can be tricky! That's why these jar sealer attachments are great to vacuum seal jars with the help of a vacuum sealer or a brake bleeder (an off-grid option).
Like canning jars, they have been hard to get a hold of at reasonable prices, so it's important to look for when Amazon or Foodsaver has them in stock (and not a 3rd party seller on Amazon at a higher price), and grab them.!
There is also another company called Roots and Harvest that produces their own Canning Jar Sealer Lids, too! This is the company owned by LEM (a maker of popular dehydrators).
Silicone Mats
While many dehydrating companies produce a mesh or a plastic fruit leather tray, silicone or Teflon mats can work so much better (and are useful for many other jobs like shredding cheese!).
Teflon Sheets - these Teflon sheets are safe to cut for any size machine, including round trays. They are also created with newer technology and are being used at low temperatures compared to Teflon of old.
Bright Kitchen Silicone Mats - these mats are created for many sizes and shapes of things you want to dehydrate.
Wooden Tamper
While they are known mostly for fermenting or dough making, wooden tampers can be valuable for those who dehydrate, too. Large jars of greens can be compacted to create more space to store more. They can be used to create a rough powder, and more!
Dehydrating Gifts under $50
Handheld Vacuum Sealer
For those who use a vacuum sealer for food storage, lugging out a big machine can be problematic sometimes. The Foodsaver Handheld Vacuum Sealer can make doing small jobs easier! I really love using it with the Foodsaver Jar Sealers to vacuum seal my jars when I have just one or two to do.
Dehydrating Gifts under $200
Dehydrator
While this isn't an inexpensive gift, a Cosori dehydrator makes a perfect gift to someone you want to encourage to start in food preservation, or someone you know would love to upgrade their starter model.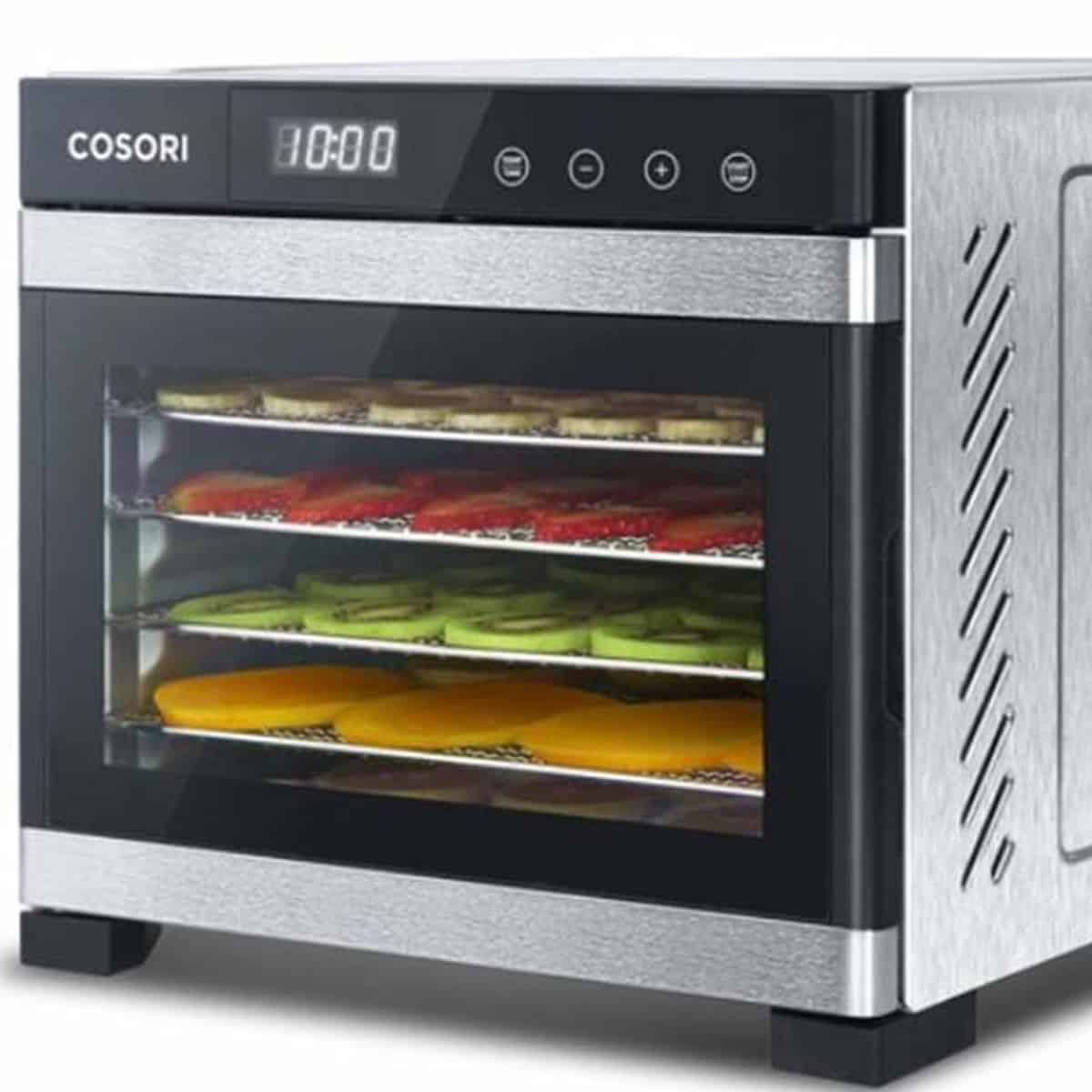 Use code TPP15 to receive 15% off the Cosori Dehydrator with my special affiliate link at the Cosori store.
There are dehydrators that fall under the $100 budget mark like the Nesco, too!
You can find more ideas for dehydrators and the types to choose from in my dehydrator buying guide.
Your Thoughts?
What would your dream gift be? What else would you add to the list that you think would make the perfect gift for a fellow dehydrator?