How to Dehydrate Wild Onion Grass
When life gives you clusters of Wild Onion Grass in the yard, learn to dehydrate Wild Onion Grass to stock your pantry with a seasoning similar to chives!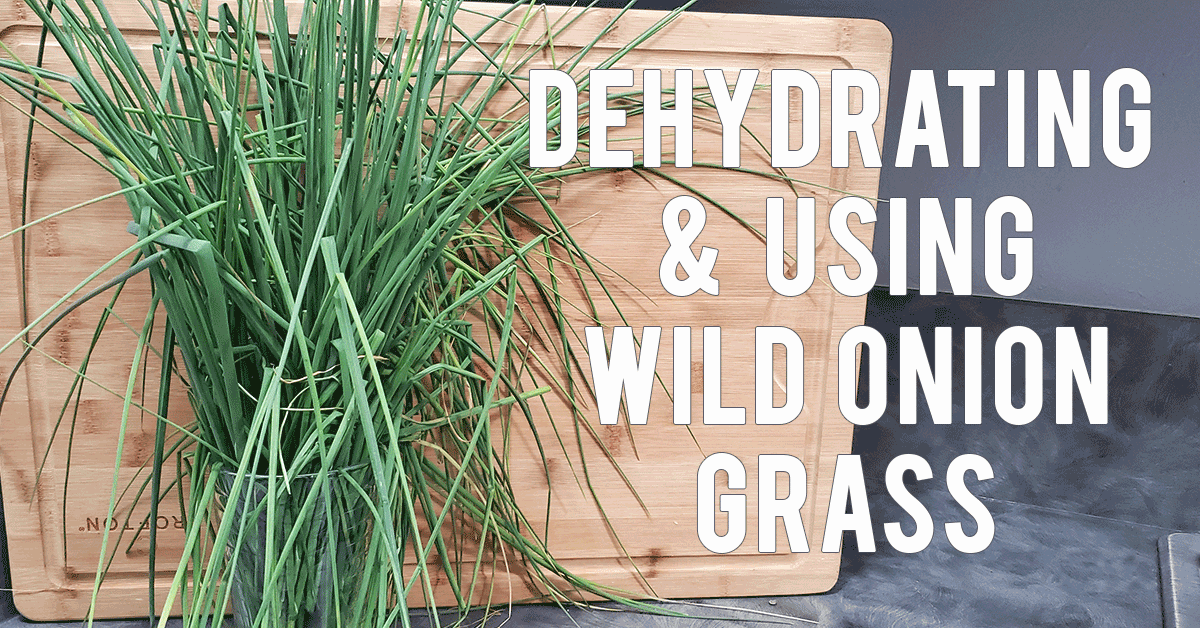 There is a world of forageable goods in many a backyard if only we know what to look for!
Wild Onion Grass – which grows like mad in our yard is one that I began exploring with this spring!
The entire plant is edible, with an onion-like bulb and a green shoot. The onion can be sliced and dehydrated in the same way – and used in much the same way you'd use spring onion or onions to flavor with, etc.
We're only working with the greens now as our yard makes it hard to get out the bulbs, but here are the simple instructions!
How to Dehydrate Wild Onion Grass
1. Harvest grass from the bulb.
2. Wash in warm water to remove any residue.
3. Snip grass in manageable lengths.
While I did 3 inches in this shot, 1-2 inches is preferable for long-term storage. For powdering, even smaller will work. These do not shrink the way that chives do.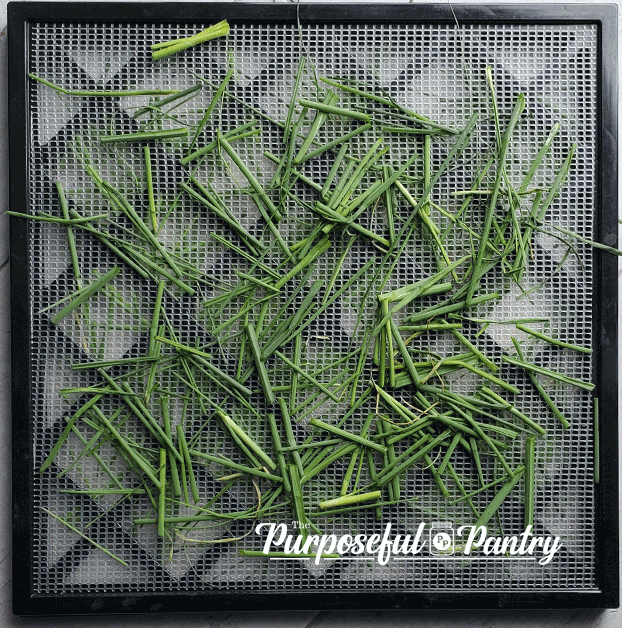 4. Dehydrate at 95°F for 4-8 hours
You're looking for a crispy, dry green. I use an Excalibur Dehydrator, but any dehydrator will work as long as it has a temperature guide. If your machine is a one temperature machine, it's best to let these air dry.
5. Condition
Yes, even condition your greens and herbs before putting away for storage.
6. Store in an airtight container
Ways to Use Dehydrated Wild Onion Grass
In small pieces, wild onion grass can replace chives. It is a little more fibrous and grass tasting than the milder flavor of chives, but it's an interesting spicier taste to add to many meals.
Add to ramen or other Asian dishes for a twist on green onions.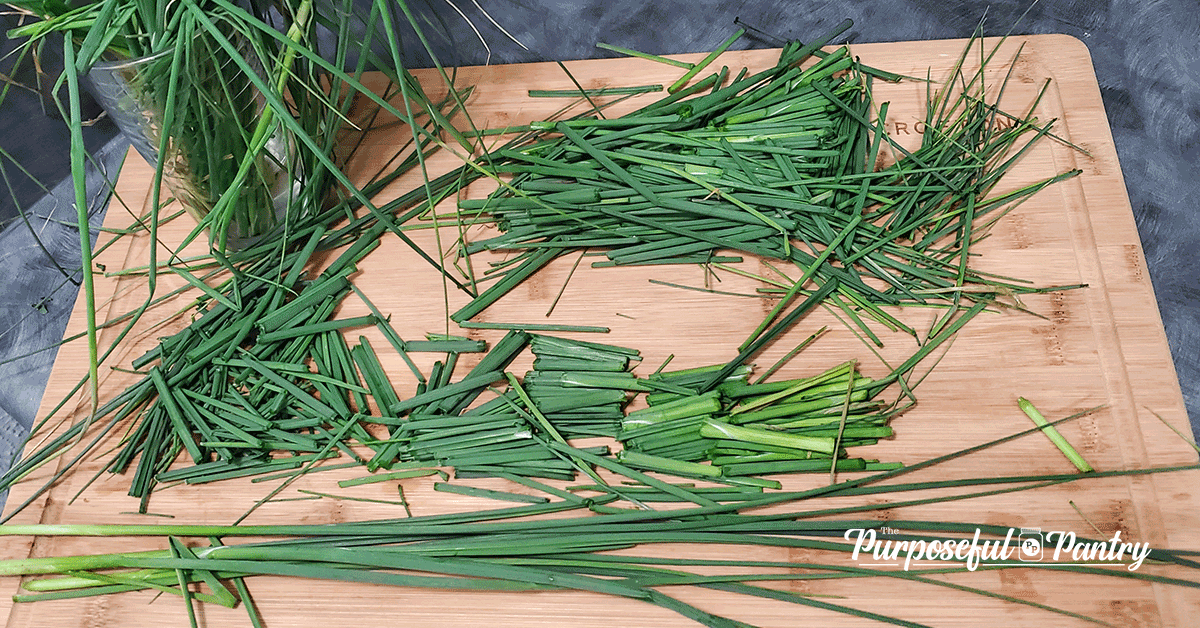 How to Powder Wild Onion Grass
1. Place wild onion grass into a blender or bullet blender.
I find that a larger blender works best on this than a small coffee grinder size.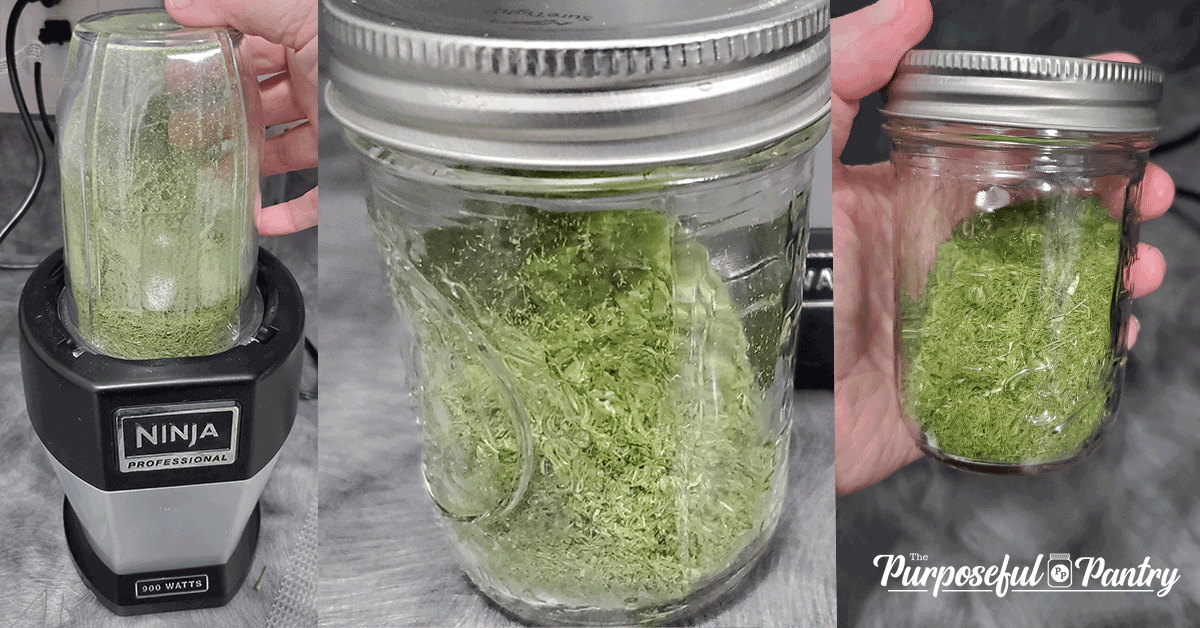 2. Pulse until most of the fibrous grass has been ground
3. Begin to run full power to grind until powder is complete.
4. Put back into the dehydrator at 95F for 1-2 hrs. to fully dry powder.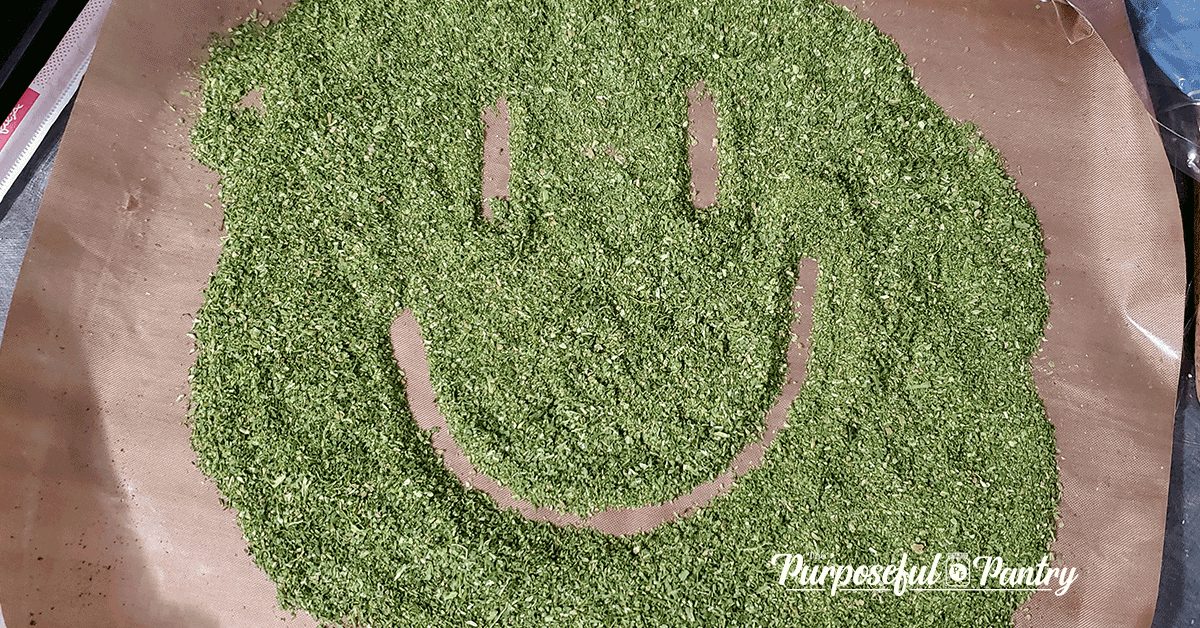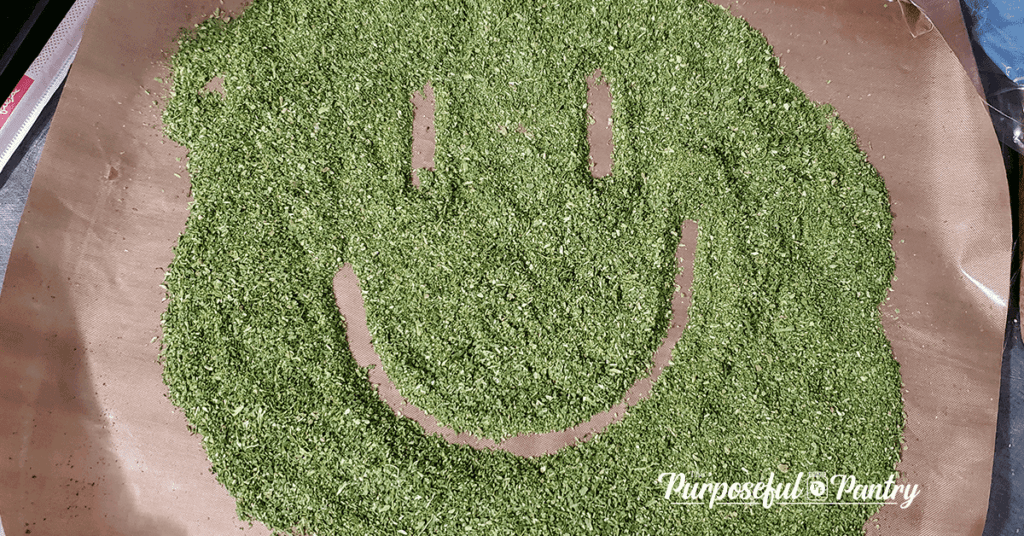 And yes! You can dry your powders!
To prevent clumping or to re-powder if clumping has happened.
Learn how to make your own powder trays for your square or rectangular dehydrator.
5. Store in An Airtight Container
How to Use Wild Onion Grass Powder
Use as a substitute for onion powder. It has a brighter, spicier onion flavor
Use to make homemade ranch dressing dry mix
SAFETY NOTE: As with all vegetables you grow at home, please make sure you aren't foraging from an area that has been treated with harmful pesticides.