Learn how to make your own DIY Liquid Dehydrator Tray for broths, liquids, fruit leathers and even drying powders!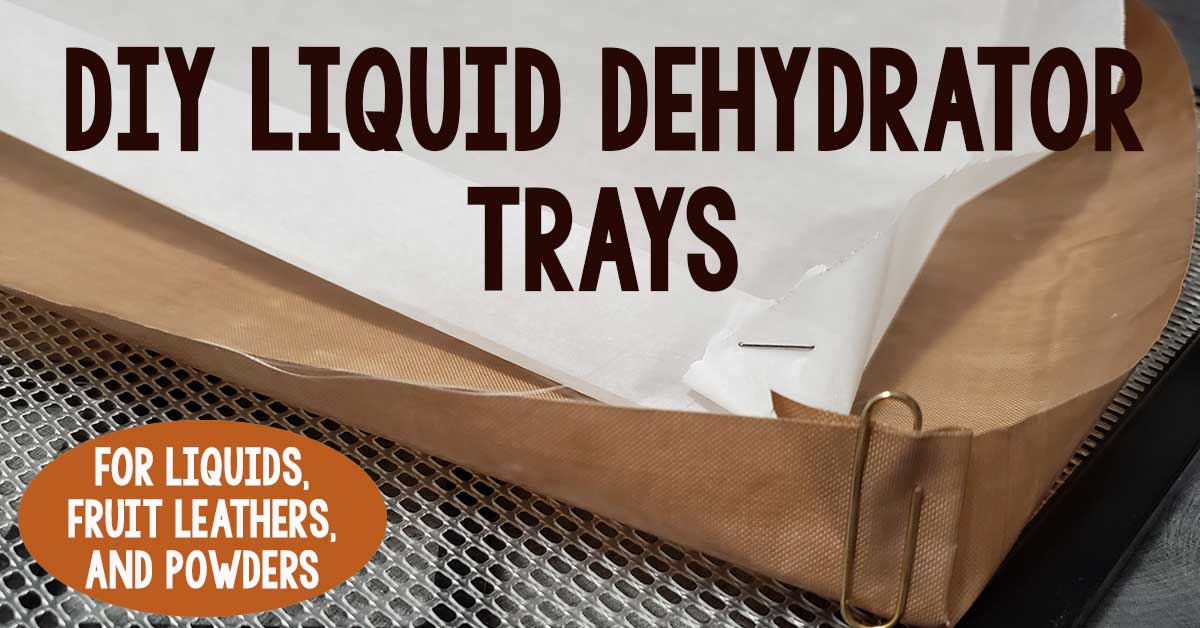 Are you ever scared fo doing fruit leathers, stocks or broths, or even re-drying powders because you think they'll just leak off the edge of your dehydrator trays?
Or have you ever found that your dehydrated powders are getting clumpy, and you want a way to dry them again?
Never fear, there's a hack for that! And I'll show you how to do it - both in photo and video from!
DIY Liquid Dehydrator Tray Dehydrator
Supplies I used
Remember that you don't need all of these - I just did options for each kind of material in case you had any of them on hand.
Stapler
Parchment (or baking) paper
Paperclips
Bulldog Clips - I do recommend getting a very small version of these so you don't have to worry about the clearance in your machine.
READ MORE: Tips for Buying Your First Dehydrator
Instructions:
Place sheet or parchment paper on your dehydrator tray
Create a fold along the edges. I do about 1".
Overlap each corner
Use a paperclip, staple or bulldog clip to secure the corner
Continue with remaining corners
Remember, these are not stable sheets, so you don't want to do them on another surface, fill them, and then move them to your dehydrator. Place them on your tray before filling to remove the chance of spillage.
How to Create a Liquid or Powder Dehydrator Tray

Subscribe to my Youtube Channel here.
If you're a fan of dehydrating and have begun to delve into the world of dehydrated powders, you may have noticed that some powders tend to clump or get cakey. Most of the time, this is due to the sugar content in the powder.
Other times, it may be because you are storing them in a container that is not airtight, or too big and the powder has absorbed some of the ambient moisture in the jar. There are quite a few reasons why your dehydrated powders may become clumpy. However, you can almost always fix it with a quick trip back into the dehydrator.
But in doing so, how can you keep the powders from blowing everywhere?
DIY DEHYDRATED POWDER TRAY FOR DEHYDRATOR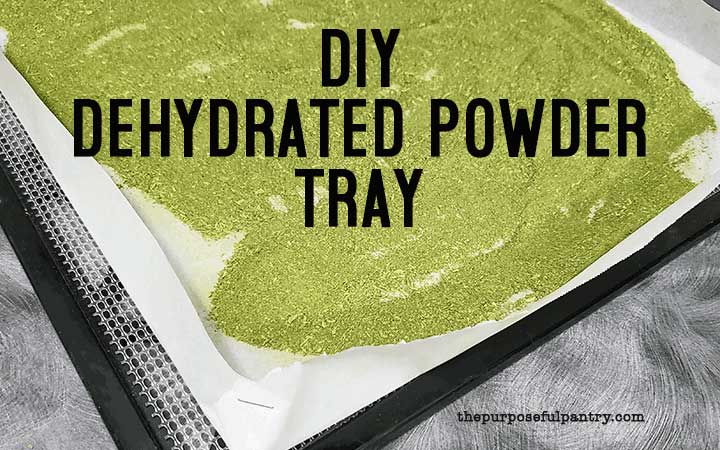 In the same way that a DIY liquid dehydrator tray helps hold in broths and other liquids from overflowing, the same concept works to help keep dehydrated powders from flying out when you've got the dehydrator fans running.
A BIT OF WARNING:
It's especially important to remember to never open your dehydrator with the fan still blowing. It's even MORE important not to do this if you're drying powders.
Alternatively, you can put your powders in a bowl and cover with some parchment or baking paper, but I prefer having them out on a flat surface to get more drying surface exposed.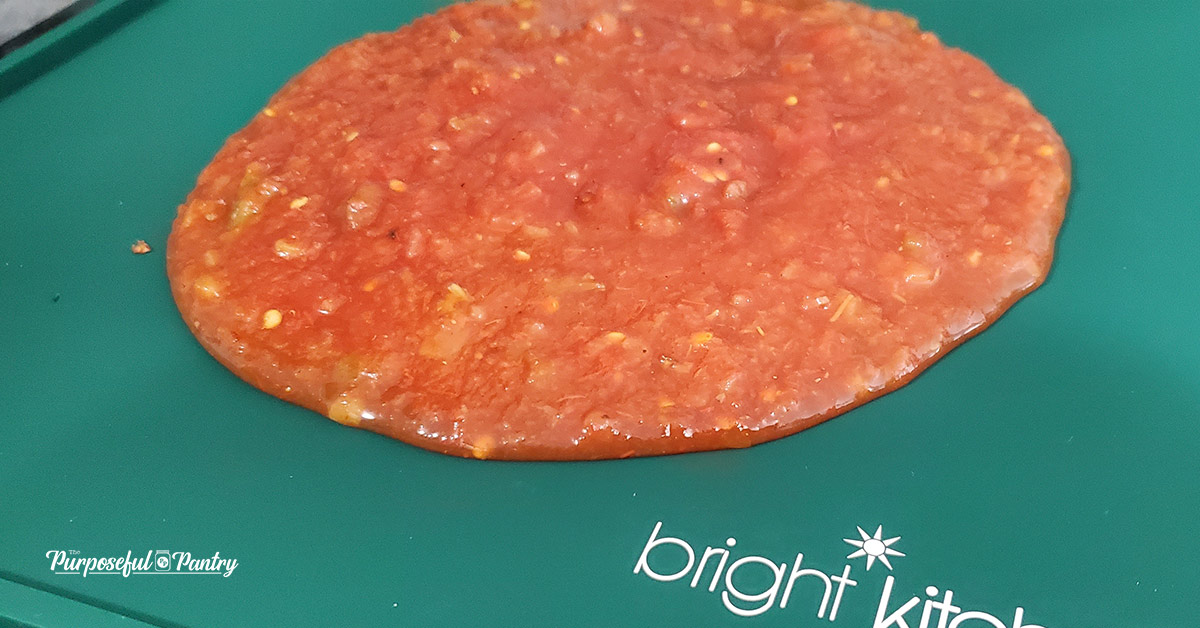 There are now silicone sheets with a lip available to purchase for both Excalibur square trays and Nesco round dehydrator tray
Additional Reading: