31 Easy Slow Cooker Meals for the Fall
31 Easy Slow cooker meals for days! Collect some new recipes for your slow cooker rotation with these easy meals for busy days and that your family will love! Breakfast, dinner, and dessert options are listed!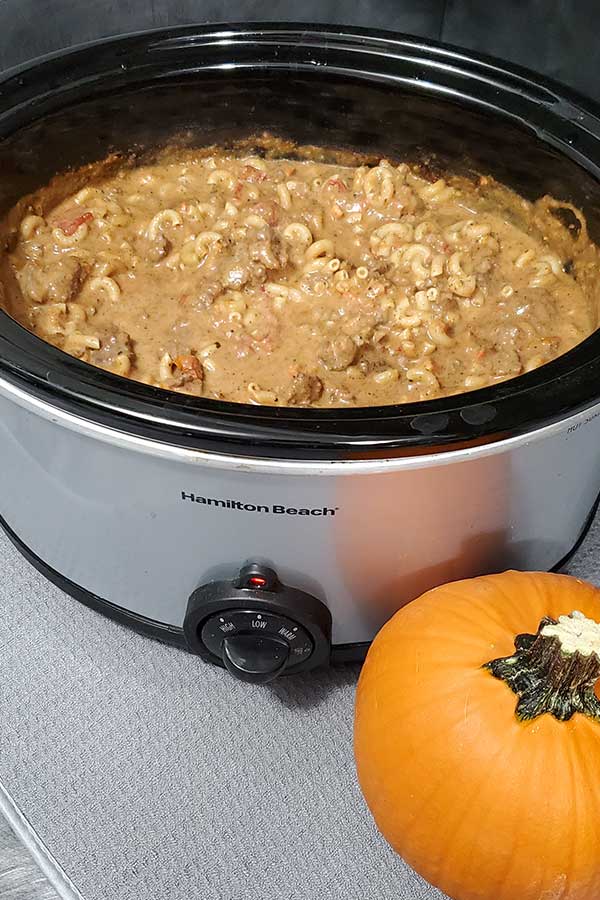 My slow cooker is my best friend on busy days. I bet it is for you, too.
But do you find yourself stuck for ideas on what to make and end up with the same three to four recipes that are in constant rotation in your slow cooker?
Well, here's a list of recipes from the Crocktober Extravaganza, with ideas on how to use your slow cooker for meals from breakfast to dinner and a few desserts to boot!
31 Easy Slow Cooker Meal Ideas
Enjoy these slow cooker meals all year long!
Breakfast
Biscuits and Gravy by Jen Chapin
Breakfast Casserole by 2leelou Creates
Overnight Crockpot Oatmeal by That 1870's Homestead
Soups & Stews
Chicken Bacon Ranch Stoup by The Purposeful Pantry
Loaded Taco Soup by Simple Wife Simple Life
Parsnip Soup by Celtic Lassie
Pizza Soup by Taylor Elmore
Roasted Pumpkin Soup (Vegan) by Linda's Pantry
Cozy Pumpkin Soup by Free to Family
White Fish Chowder by 1mom2girls2boys8inall
Main Dishes
American Goulash by Suttons Daze
Crockpot Lasanga by The Bealles
Easy Chili by Rachel at day2dayjoys
Thanksgiving Dinner by Deep South Homestead
Chicken
Bacon Brown Sugar Garlic Chicken by Kelly's Korner
Cranberry Chicken by The Cranberry Farmer's Wife
Roasted Chicken by The Hollar Homestead
Salsa Verde Tacos by Apron Strings
Tuscan Chicken by Freedom Homestead
Beef
Butter Beef by LargeFamilyLove
Sloppy Joe Casserole by LemonadeMom
Pork
Cafe Rio Sweet Pulled Pork Copycat by Julia Pacheco
Side Dishes
Macaroni and Cheese by OrganizedMom
Spicy Pinto Beans by Parsnips and Parsimony
Desserts
Blackberry Cobbler by Linda's Pantry
Caramel Apple Bread Pudding by Jeni Gough
Caramel Apple Dump Cake by Suttons Daze
Crockpot Apple Crumble by Missouri Grown Carolina Home
Monkey Bread by Frugal Fit Mom
Pumpkin Crockpot Dessert by Farmer MeeMaw
Rice Pudding– by Whippoorwill Holler
My Favorite Slow Cooker Cookbooks:
Fix it And Forget It Cookbook: 700 Slow Cooker Meals by Phyllis Good
Fix it And Forget it Healthy Recipes Hope Comeford
5 Ingredients of Less Slow Cooker Cookbook by Stephanie O'Dea
My Favorite Slow Cookers:
Crock-Pot 6 Quart Cook & Carry – My Hamilton Beach Portable slow cooker is no longer being made, so this is as close as I can get to one similar. After having spilled an entire slow cooker full of mulled cider in my husband's car one Christmas, having a lockable lid system is imperative for those on-the-go meals.
And maybe this isn't my favorite – but my dream….
Crockpot Casserole Slow Cooker because some things just work better in a casserole format than a soup/stew format.