Enjoy the flavor of the fall season with this bulk pumpkin spice mix made with dried pumpkin! Who needs to wait for some coffee shop to finally release this season's mix when you can enjoy it all year long!?!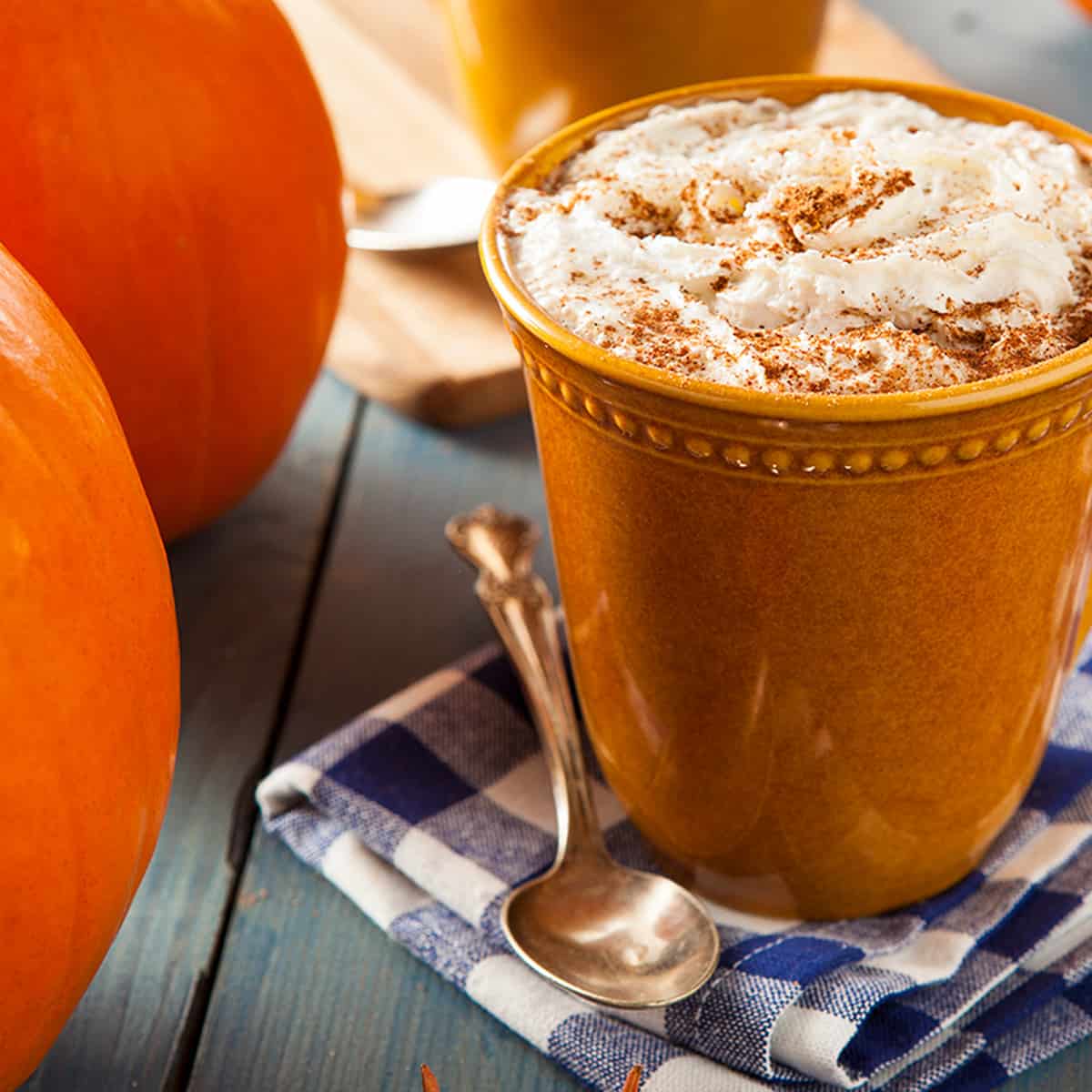 This post may contain affiliate links. As an Amazon Associate, I earn from qualifying purchases. Please read our disclosure policy.
Jump to:
Bulk Pumpkin Spice Coffee Mix
While traditional pumpkin spice mix does not actually include pumpkin, this recipe consists of some of your beloved pumpkin powder to increase the flavor and add a little extra something to your hot drinks.
The great thing about this mix is that you can use it for more than just coffee!
Ingredients:
Helpful tips for storing spices
Buying whole spices is worth it! They last longer than powdered, and give you more intensive flavors in your baking and cooking.
My mom used to create some oranges every year that had whole cloves stuck into the flesh in patterns as a wonderful air freshener during the holiday season. You can also use cloves in hams, too
How To Make
Mix all ingredients into a bowl and mix well.
Place into an airtight container such as a spice bottle or clamp jar.
Store for about a year.
Expert storage tip: If you find that your mix clumps after much use, use a moisture absorber inside to help.
To use:
You can use any amount you'd like, from a sprinkle to about 1 teaspoon per pot of coffee.
Shake a little into your coffee for a pumpkin spice flavor! You can use as much or as little as you'd like based on the flavor you prefer.
Shake a little on top of whipped cream or lattes for a presentation.
Mix 1 tablespoon into your coffee grounds before brewing.
Use in hot cocoa to give a great twist on a traditional drink. I love this bulk hot cocoa mix we make every year! Use ¼ teaspoon per cup.
Tip: Use a little maple syrup to sweeten your coffee for a perfect fall flavor!
Additional Uses:
The great thing about this mix is that you can use it for more than just coffee!
Add ¼ teaspoon to your favorite oatmeal (or use more if you like a bolder flavor!
Add to baked goods. When making pumpkin pie or pumpkin bread or pumpkin muffins, you can use this mix which helps intensify the pumpkin flavor.
Add ¼ teaspoon to greek yogurt
Mix in with smoothies to give a deeper flavor.
Unlike regular spices, pumpkin powder doesn't completely dissolve. Give it a few minutes and it will reabsorb into the hot liquid. However, what you might find is that there are some pumpkin solids at the bottom of your cup, depending on how much spice you've used. It won't be much, but it is just the actual pumpkin fiber.
What to Serve with Pumpkin Spice Coffee Mix?
Try some homemade biscotti made from your favorite pumpkin bread or pound cake. Or even have it along with some healthy pumpkin waffles made with pumpkin powder!
My mom always took use leftover pie crust and created small twists with cinnamon and sugar and bake for fifteen minutes for great treats! This coffee mix woud be superb with it!
What if my Pumpkin Spice Coffee Mix clumps?
Clumping is usually a sign of moisture introduced into your dried goods. Leave the jar open a few moments if you've shaken it directly over steaming coffee. Put a moisture absorber into the jar to help reduce moisture after opening the jar often.
What does this pumpkin spice coffee mix taste like?
This recipe tastes like fall. Subtle spice tones to the pumpkin flavor with the ground cinnamon, ginger, cloves, allspice and nutmeg. Think of your favorite pumpkin pie flavors, but with the added pumpkin boost!
Can I use this for more than just coffee?
YES! this pumpkin pie spice mix is perfect to use in place of a generic pumpkin spice mix. The added ingredient of pumpkin powder boosts the flavor!
More Creative Pumpkin Recipes!
📖 Recipe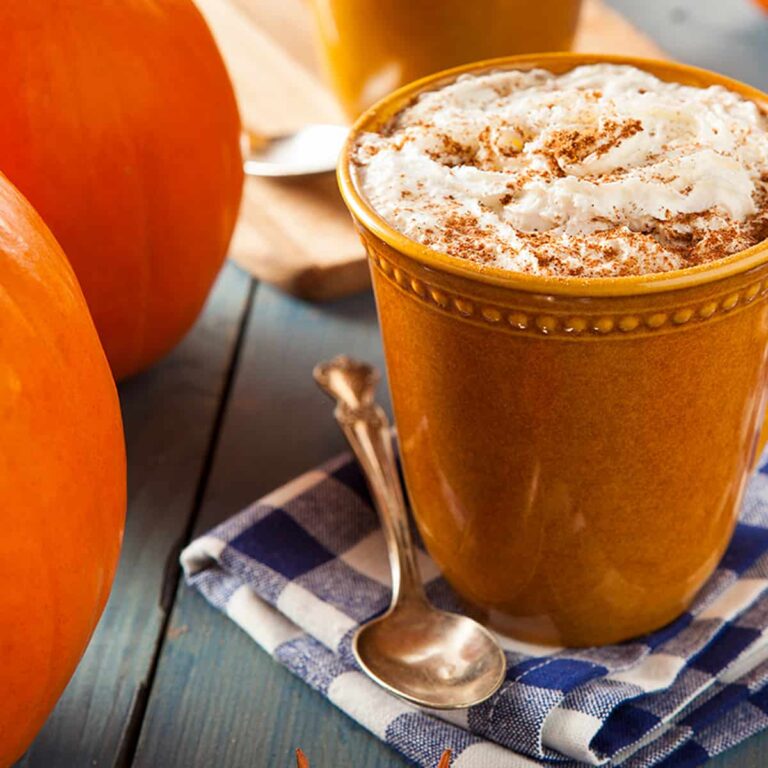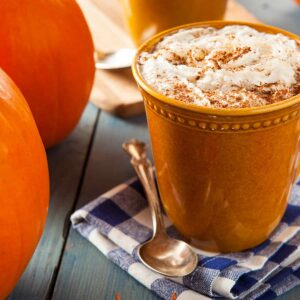 Bulk Pumpkin Spice Coffee Mix with Dried Pumpkin
Create a pumpkin spice coffee mix perfect for enjoying fall, and then having all year long!
Print
PIN THIS!
Rate
Instructions
Shake a little into your coffee for a pumpkin spice flavor
Darcy's Tips
This coffee mix doesn't dissolve the way commercial drink mixes do, so give it time to reabsorb in your coffee if you use a lot.
You can also experiment by adding them to your coffee grounds before brewing.
Nutrition
Calories:
498
kcal
|
Carbohydrates:
144
g
|
Protein:
18
g
|
Fat:
5
g
|
Saturated Fat:
2
g
|
Polyunsaturated Fat:
0.5
g
|
Monounsaturated Fat:
1
g
|
Trans Fat:
0.01
g
|
Sodium:
84
mg
|
Potassium:
3226
mg
|
Fiber:
57
g
|
Sugar:
49
g
|
Vitamin A:
228862
IU
|
Vitamin C:
63
mg
|
Calcium:
653
mg
|
Iron:
24
mg
Nutritional information is an estimation only. Nutrient information for dehydrated foods is based on fresh. Use ¼ of the servicing size for the same nutrient information. Thus 1 Cup of fresh fruit has the same sugars as ¼ dried.
©ThePurposefulPantry. Photographs and content are copyright protected. Sharing of this recipe's link is both encouraged and appreciated. Copying and/or pasting full recipes to any social media is strictly prohibited.