Create a DIY Celery Salt from Dehydrated Celery and salt that is easy to store in your pantry for long-term storage.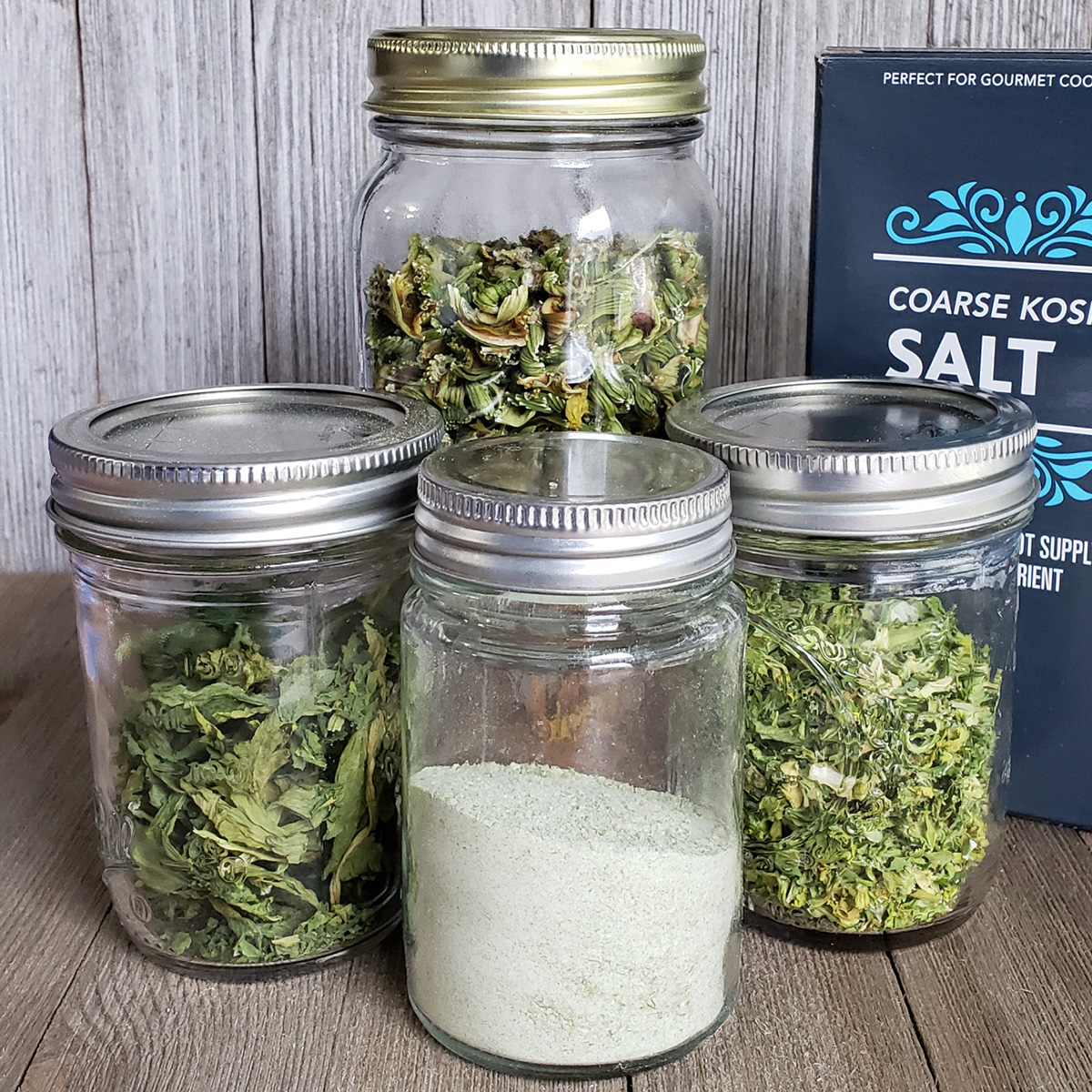 This post may contain affiliate links. As an Amazon Associate, I earn from qualifying purchases. Please read our disclosure policy.
While traditional celery salt is made from a mixture of celery seeds and salt blended, you can create a version made from dehydrated celery and salt. It's super easy to create, and stores well in your spice cabinet and in your long-term storage in the pantry.
Jump to:
DIY Celery Salt from Dried Celery
Dehydrated celery makes a perfect medium to mix with your favorite salt (Real Salt is a staple for my kitchen. I usually pick it up from Amazon).
It is a new way to learn to use your dried celery pieces to create something more than just a soup ingredient!
By mixing 2:1, you'll get a feel for a good flavor.
If this mixture is too salty for you, you can add more dried celery, blend again, and taste.
Ingredients:
Dehydrated Celery
Dehydrated Celery Leaves - An alternative to using whole celery pieces. A lighter flavor.
Salt - you can use any favorite salt except table salt. This contains compounds that will make canning projects cloudy if you use this in pressure canning recipes.
Nutrition Note:
For those with renal issues or high blood pressure, powdered celery (without the additional salt) may give you a little salty flavor to foods.
While it is listed as a low-potassium food, organic celery can have elevated sodium levels compared to the traditional lighter-colored, older celery bunches. The deeper green color and younger stalks give contain more sodium that hasn't been processed away.
One stalk of organic celery usually has about 35.2 milligrams, or 0.00124 ounces, of sodium.)
So if you are on a low-salt, low-potassium diet, it might be a good way to add salt flavor to lighter dishes. But make sure to ask your doctor or nephrologist if it is within your plan.
📖 Recipe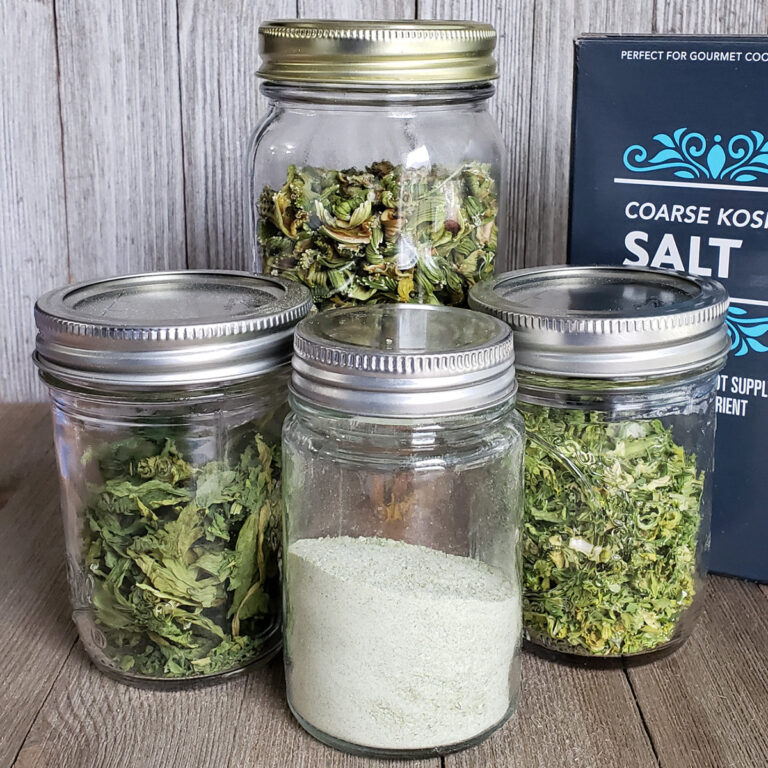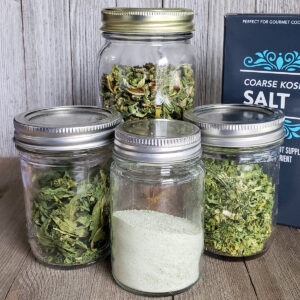 DIY Celery Salt from Celery Powder
Create an alternative celery salt from dried celery and the salt of your choice if you don't have access to celery seeds.
Print
PIN THIS!
Rate
Equipment
1 Coffee grinder

Any grinder of your choice.
Instructions
Whirl in grinder until powdered

Store in an airtight container

Use in place of regular celery salt
Darcy's Tips
Traditionally, celery salt is made from celery seeds, but you can easily use dried celery or dried celery leaves to make it in a pinch!
Be sure to store in an airtight container to stop it from clumping.
Nutrition
Calories:
6
kcal
|
Carbohydrates:
1
g
|
Protein:
0.2
g
|
Fat:
0.04
g
|
Saturated Fat:
0.01
g
|
Polyunsaturated Fat:
0.02
g
|
Monounsaturated Fat:
0.01
g
|
Sodium:
416
mg
|
Potassium:
88
mg
|
Fiber:
1
g
|
Sugar:
1
g
|
Vitamin A:
39
IU
|
Vitamin C:
2
mg
|
Calcium:
12
mg
|
Iron:
0.2
mg
Nutritional information is an estimation only. Nutrient information for dehydrated foods is based on fresh. Use ¼ of the servicing size for the same nutrient information. Thus 1 Cup of fresh fruit has the same sugars as ¼ dried.
©ThePurposefulPantry. Photographs and content are copyright protected. Sharing of this recipe's link is both encouraged and appreciated. Copying and/or pasting full recipes to any social media is strictly prohibited.