Preserve Your Harvest • Plan Your Pantry • Prepare Your Family
Seems easy, right?
I wish I could say that I was a blogger who had it all -- a pretty house, an acre-sized garden with photogenic but crazy goats and chickens running around while I Instagrammed my beautiful life.
I'm not.
But I AM a mom, who has lived her life in the suburbs, trying to grasp a little of the Little House On the Prairie life that she can, under the circumstances. And I bet you might be able to relate to that!
What I've come to understand is that while I don't have the perfect green thumb (mine's actually quite brown, but I have a husband with a green hand!), I don't have a Pinterest-perfect pantry and kitchen, but I do have a life devoted to my family, full of laughter, lots of food, and a life we live with purpose.
Hi, I'm Darcy! I'm a Native Texan who doesn't like the Dallas Cowboys or Whataburger ( hope we can still be friends)! I grew up cooking from boxes and envelopes and recipe books because we were a family who just didn't really like to cook!
But when I married and had my own family - money was tight! I had to learn that saving money, food preservation, and food waste were issues I really need to get control over. So I spent a lot of years on frugal message boards, with my nose in cookbooks, and watching a lot of Food Network to learn.
And in all that searching, I discovered a practical way for me to preserve food for my family, save a ton of money, and create a pantry full of food our family actually eats! And by practical I mean I read all the information, learned all the 'safety', and realized that sometimes, practicality sometimes wins out.
In 2018, I started my blog, The Purposeful Pantry, to share how dehydrating and other forms of food preservation, food storage, and canning can help you create a pantry full of foods your family already loves that are shelf-stable for long-term storage. 
I hope you'll join me along the journey to learn how dehydrating can save YOUR family money, time, and have a stocked pantry from your garden harvests and grocery store finds!
Happy Dehydrating!
Our Purpose
For our family, our purpose is to glorify God and to enjoy him forever.
And with that, we also know we must learn to look after ourselves and our neighbors, to be as self-reliant as possible, not waste the resources we've been given, and help those around us in need and in deed.
The Purposeful Pantry
Thus, the idea of the Purposeful Pantry came to be.
What is a Purposeful Pantry and how can it help me?
Most people identify a pantry as an area where they store their food. For us, our pantry serves not only to store what we eat today but what we eat tomorrow and beyond.
We create a deep pantry from
Preserving foods from what we grow or buy from local retailers and farms by dehydrating, canning, freezing, etc.
Building a deep pantry of items we use often when they are discounted the heaviest
Creating a freezer full of home-prepared foods that we love and can grab at a moment's notice.
Our purposeful pantry also extends to our linen and medical closets, our finances, and more.
We are purposeful in how we do these things to ensure that we are prepared for everyday life, no matter what happens. We've been in a position where my husband lost his job, and we struggled for months before a new job was found. We've had illness and family tragedy strike when I was just not readily available, and we weren't prepared with groceries or things for my husband to cover and take care of babies and work.
What the Purposeful Pantry can do for you:
Create a long-term menu plan and build your deep pantry around it;
Create solutions in your home to manage it better and save you time;
Create small areas of growth in your yard to grow your own food;
Create food storage you grow yourself or invest in from your local grocery shelves through dehydrating, freezing, and canning;
Create a life where you can begin to reach out and help others, as well.
Top 3 Purposeful Pantry Posts
How to Dehydrate Everything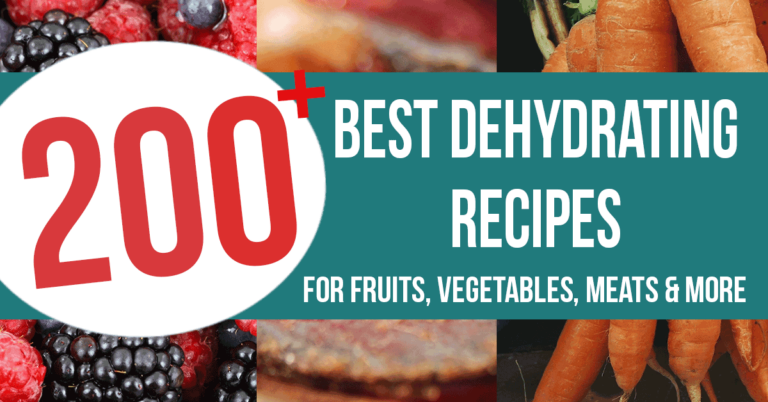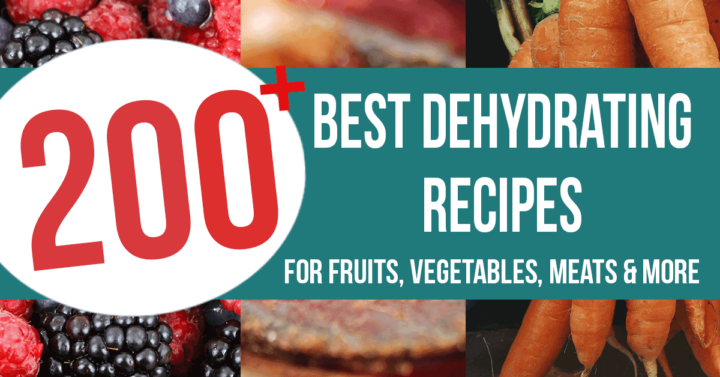 How to Make and Use Vegetable Powder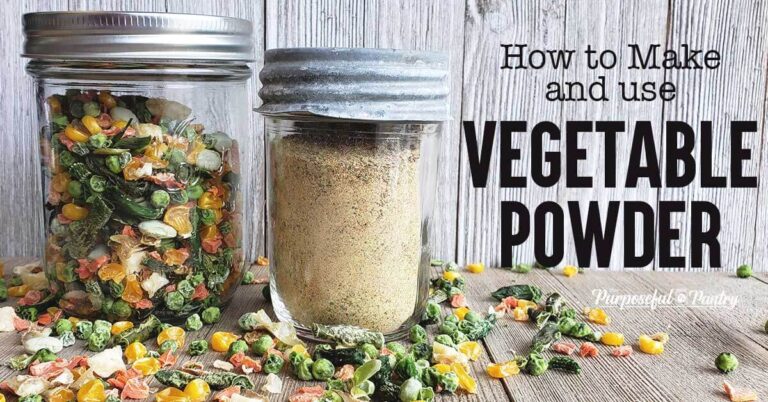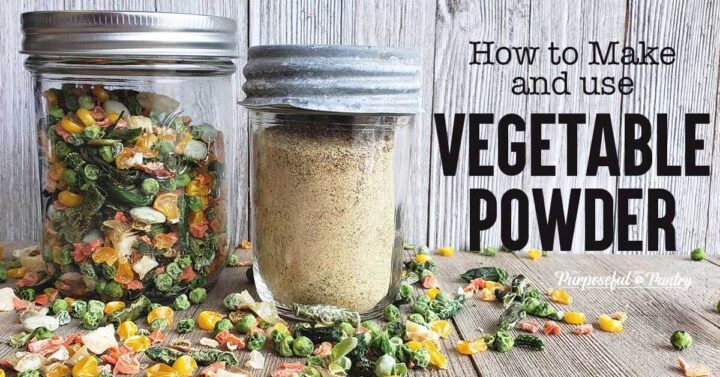 How to Make Green Powder
20 Random Facts About Me
1. I hate dusting. It is a task that vexes me.
3. I am a bit of a geek that doesn't settle in just science fiction and anime. I love Doctor Who and Harry Potter, British Comedies, C.S. Lewis, Andrew Peterson, The West Wing, and am a hopeless Anglophile.
4. I love Target - more than I should - WAY more than I should.
5. I love movies. All sorts of movies. My favorite movie is 84 Charing Cross Road.
6. I am a big fan of smart boys in kilts 😉 Still trying to talk the hubby into wearing one!
7. I dream of living off the grid in Alaska, but am a huge cold weather wimp.
8. I am a major tomboy.
9. I am usually in bed by 10 pm on New Year's Eve.
10. I want chickens and rabbits! I'm hoping this is the year we can make that happen!
11. I've never lived outside of Texas, but I have a huge wishlist of places I'd love to live -- England, Washington, D.C., Tennessee, New Zealand, and so many more!
12. I'm a political junkie (thus The West Wing Obsession - and if you're a fan, have you listened to this podcast?). I love the process of the law of our land, just dislike what's been done to it in the name of tribal politics.
13. I am still a recipe-dependent cook. Weird, huh, for someone running a food blog? It is still a practical endeavor to me as opposed to an art. But I love the hope of food preservation, and love helping others learn to love it, too, too!
14. I'm quite lazy by nature, preferring to read and watch geeky science shows with my kids above doing the important stuff of being an adult -- you know, like cleaning.
15. I've dreamed of being a missionary most of my life, yet realized that even if I don't travel to foreign lands, I'm called to reflect Him in the everyday.
16. My Heroes have always been the Moms and Wives who have raised us, the Dads and Husbands who have provided for us, and those who give their lives in service to God.
17. I have come to love podcasts in the last year -- I listen to a variety from theology to geekery.
18. I find myself standing at the edge of a fence, staring at a field full of large hay rolls, watching the clouds go by -- and feel an overwhelming sense of Peace.
19. My guilty pleasure: Buying two movie tickets for a day at the theater well stocked with a box of Whoppers. But too often, I fall asleep now!
20. I'll save the worst for last - I don't like bacon.
And if you've made it this far, you deserve a cookie!!