Dehydrate Pasta? It's already dry, isn't it? Dehydrating pasta is beneficial for those creating hiking/backpacking/camping meals, or creating truly 'instant' meals for the pantry. Give it a try!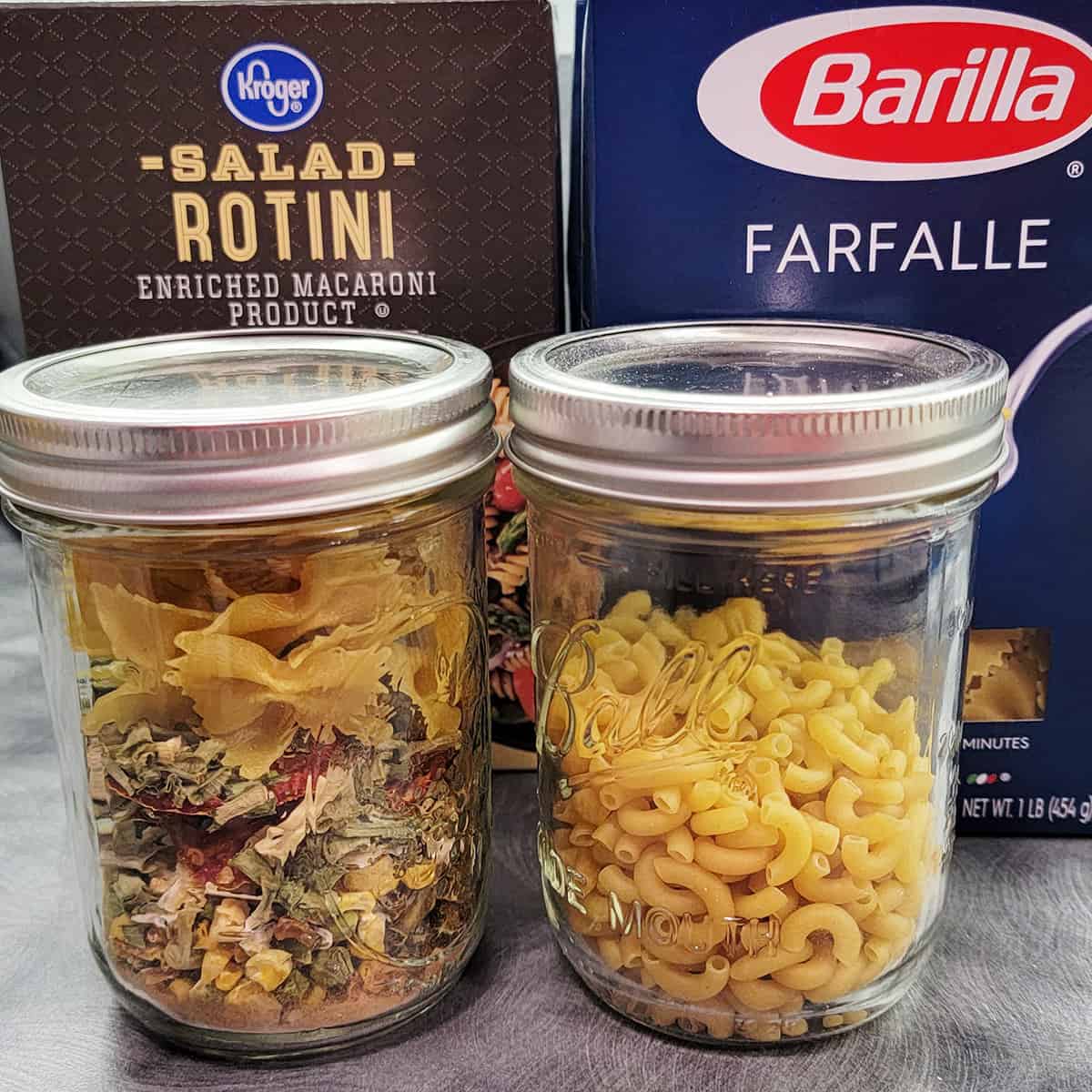 Much like dehydrating rice, it's easy to create an 'instant' pasta by dehydrating.
Why Dehydrate Pasta?
Drying pasta does seem strange when most pasta is already dry when you purchase it. But there are a few reasons why dehydrating pasta may be a great idea for you!
Fresh Pasta - drying fresh pasta in the dehydrator takes less time than air drying on the counter. *
Hiking/Camping/Backpacking - already cooked and dried pasta requires less water to carry in or to source for meals. It can also be soaked without heat in order to create a meal.
Instant Meals - with meals in a jar or other 'instant' soup applications, having already dehydrated pasta makes the instant faster as well as reduces water needs. This is especially good for emergency meals.
Reduces starch - for any of these meals, cooking pasta from the original dried package can leave a lot of starch behind that you may not enjoy. Using dehydrated pasta reduces that starch greatly.
Pro Tip: For safe food handling, it is recommended to cook pasta that contains raw eggs before dehydrating
How to Dehydrate Pasta
Cook pasta according to box directions. For truly instant pasta, you'll want it fully cooked. If you are using homemade, cook it as well.
Dunk into cold water or an ice bath to stop the cooking process, much like blanching.
Place on dehydrator trays and dry at 135F / 57C and dry from 6 to 12 hours, depending on the density of the pasta
Store in an airtight container
Yield:
½ Cup = ½ Cup. They don't reduce in size the way fruit and vegetables do.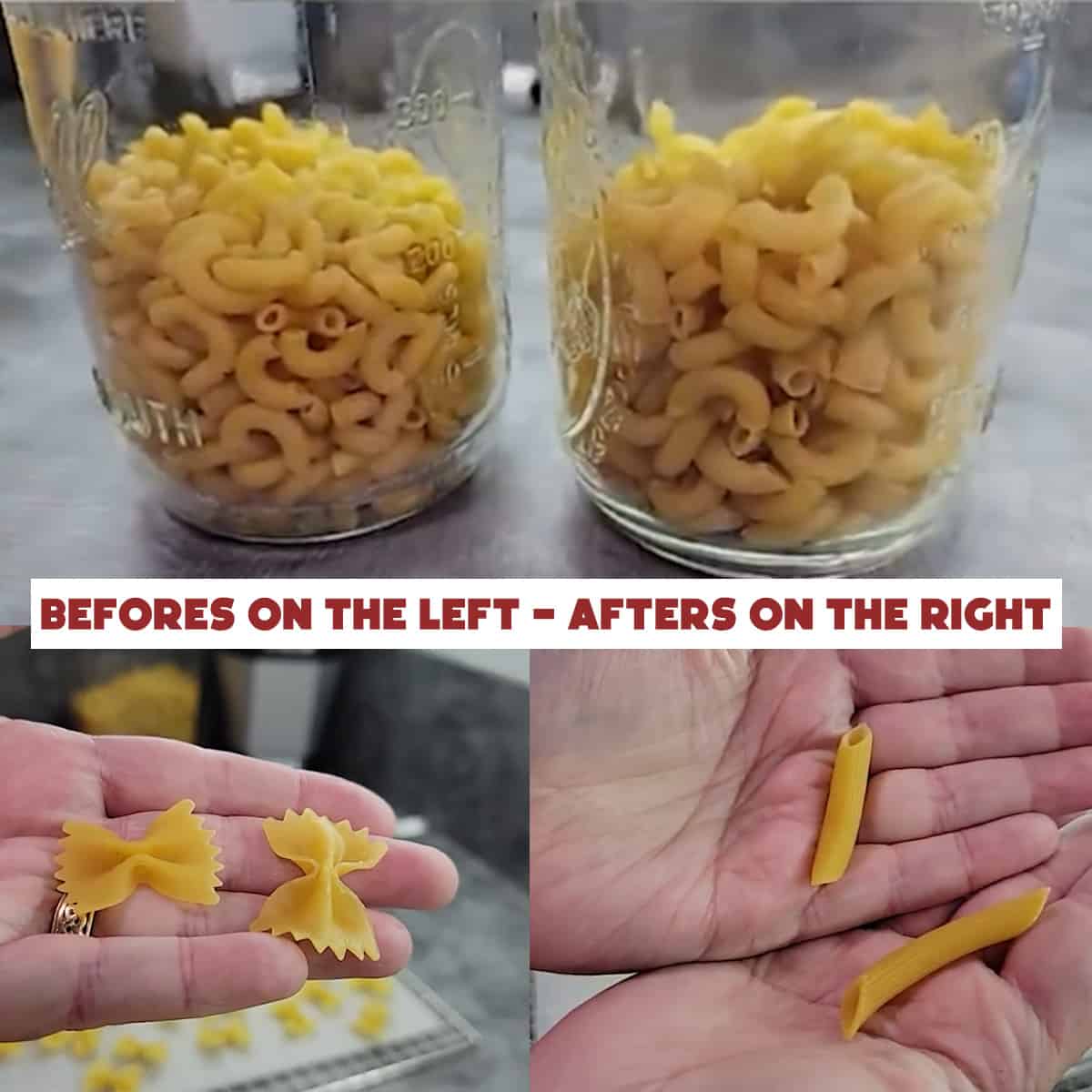 Rehydrate:
1:1 parts water to pasta
Boiling water will yield quicker results, but even soaking in cold water will work, it will just take a little longer to do.
Store
Store in airtight containers just as you would regular pasta. It's all that is needed.
Types of Pasta to Dry
You can dehydrate almost any type of pasta! Shaped pasta work better than long or thick pasta for drying and for storage.
Elbow
Spaghetti
Orzo
Angel hair - tip: Do this in nests to help storage.
Rotini
Farfalle
Cous Cous
Penne
Types of Pasta to not use
Lasagna
Manicotti
Ravioli
Shells
Tortellini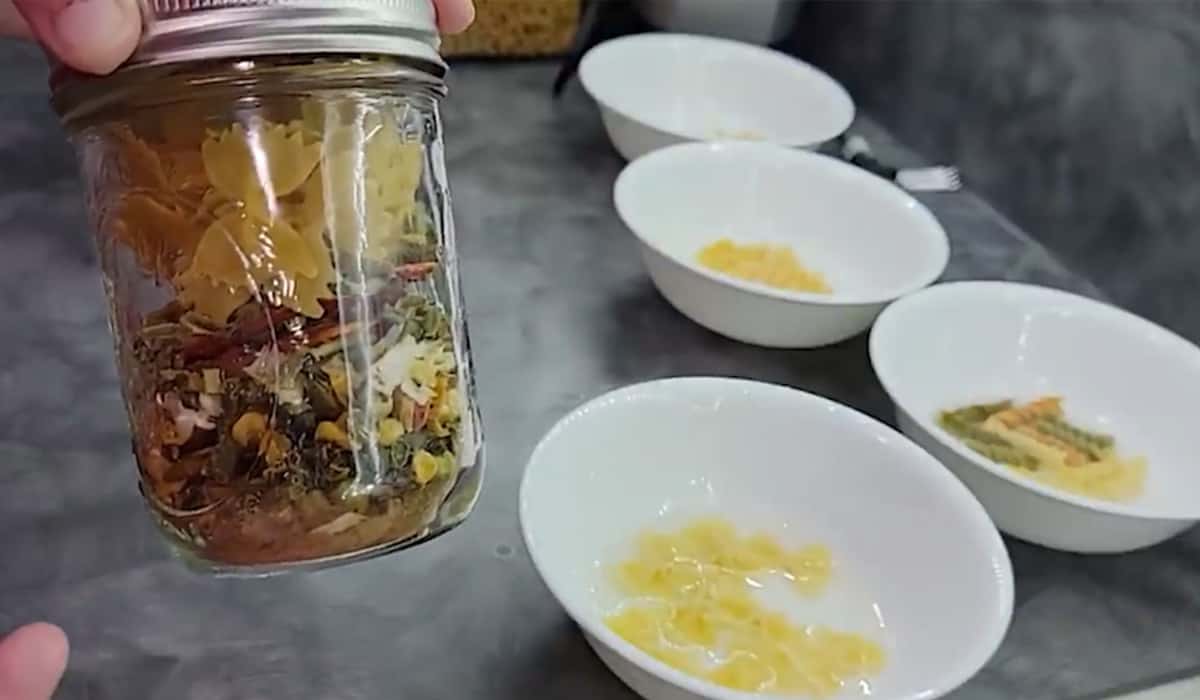 How to use Dehydrated Pasta
You can use dehydrated pasta in almost any way you use cooked pasta
Meals in a jar - the recipes are endless and make perfect meals on the go, emergency meals, camping/hiking meals. They are also great for gift giving at the holiday season, as well as giving elderly folk who can't do a lot of cooking any longer but would love a hot-cooked meal without all the work!
Frequently Asked Questions about dehydrating pasta
Isn't pasta already dried? What's the point?
The point is to make pasta more friendly for low-water situations. Hiking/camping, emergency meals, on the road meals, etc. Less water is require to cook, less starch is released, and less energy is needed to prepare.
Will this work for homemade pasta?
Yes - cook it first, then dry as per the instructions above.
Is this good for long-term storage?
While dehydrating pasta is a great solution for making meals to fit emergency situations, or hiking and camping trips, or for meals in a jar, it is unnecessary for long-term storage. It isn't going to make the pasta last longer, and you're doing the work twice if you aren't using it in one of the above situations.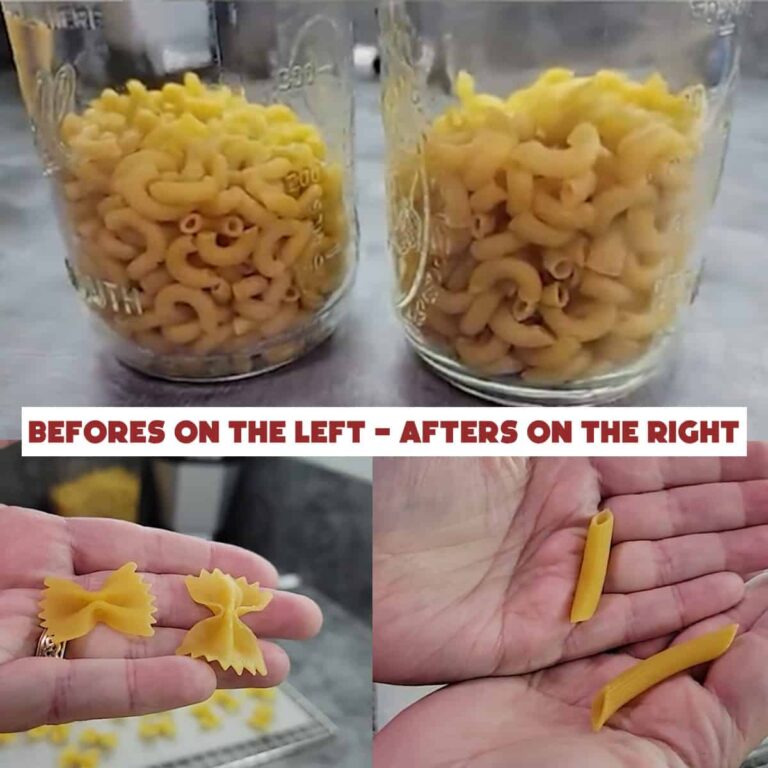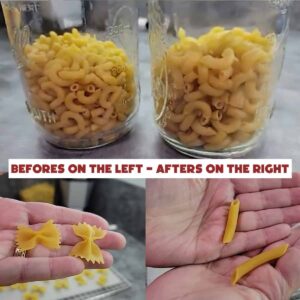 Dehydrate Pasta for Meals in a Jar
Dehydrate pasta to make meals in a jar or hiking/camping recipes easier and quicker to prepare when there may be little water available.
Print
PIN THIS!
Rate
Instructions
Prepare pasta per package directions

Dunk into cold water or an ice bath to stop the cooking process, much like blanching.

Place onto dehydrator sheets (not touching)

Dry at 135F / 57C for 6-12 hours until fully dry

Store in an airtight container for up to two years.
Video
Nutrition
Serving:
1
Cup
|
Calories:
220
kcal
Nutritional information is an estimation only.