200 Best Meals in a Jar Recipes
Meals in Jar recipes are the perfect way to use your dehydrated foods and pantry staples to create long-term food storage meals for your family. They also make great kits for easy meals for those weeknights when you don't have time to prep.

Those nights when you are on a tight schedule from kids' school activities or have had a really rough day are when you tend to reach for the phone for take-out pizza or a drive-thru.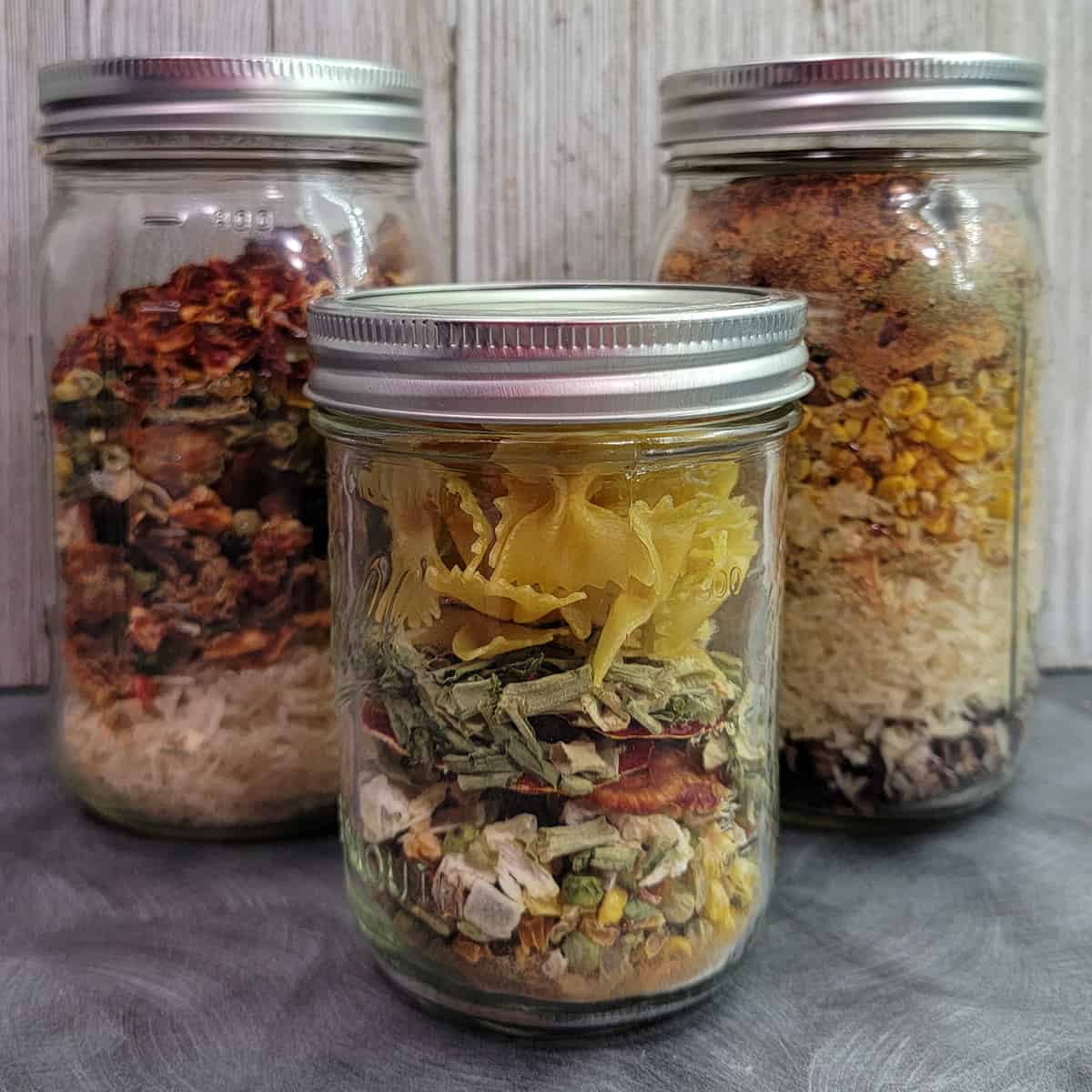 Like creating freezer meals, meals in a jar are handy prepared meals you have in your pantry that can be thrown into a pot of water to cook, and save you a ton of time from meal prep.
Benefits of Meals in a Jar
Quick easy meals that are ready for camping or busy weeknight meals.
Easy way to store meals for long-term food storage without the need to constantly prep a meal.
Create 'instant' meals to your tastes and nutritional levels and philosophies. Many of the instant meals from long-term food storage companies are high in salt and carbs – you can adjust any of these to meet your needs.
Make use of your long-term food storage. Whether you've invested in freeze-dried products, or dehydrate your own, or stock dry goods, you can put them to use in ready-made meals.
Perfect for emergencies. Whether natural disasters, power outages, earthquakes, or personal situations where health situations prohibit you from meal prep, these meals require less water and energy to prepare as opposed to many traditional recipes.
Help friends and family. Give the gift of food storage to those who may be in need. Elderly friends and relatives who can't prep foods, those suffering from illnesses, neighbors in need, new and expectant parents, and families suffering loss are all prime examples of those who may need quick meals that need little prepping for comfort and nutrition.
If you would like an ad-free, e-version of this post to keep on your desktop, phone, tablet, etc., you can purchase it in my shop.
Best Meals in a Jar Recipes
For these recipes, we will be sticking to meals in a jar and side accompaniments that are primarily self-contained. A few will need a couple of extra ingredients to finish.
We will avoid meals in a jar that require a ton of dairy or other fresh ingredients that cannot be replicated with freeze-dried or dehydrated alternatives. We'll also avoid dessert or salad in a jar that should stay fresh.
We also want to keep these mixes shelf-stable for long-term as much as possible, so things like granola won't be included.
I hope to give you viable, good, shelf-stable options for meals-in-a-jar recipes at every one of these vetted links to help you build your pantry with long-term storage.
Substitution Tips:
Many of these recipes may contain products from a specific freeze-dried company. You do not have to use ingredients from that company. You can use your own dehydrated foods, or a freeze-dried company of your choice.
Quantities are equal, but some dehydrated foods take up more volume or space. But quantities aren't written in stone. You can change the mixes up easily to your preference.
Give yourself a little extra time in rehydrating/cooking when using dehydrated vs freeze dried. It may take a little longer.
Use a thermos to rehydrate/cook in if you are on the go
If you need a truly instant-meal, precook all of your ingredients before dehydrating.
LEARN MORE: 200+ Dehydrating Recipes
Also, some of these jars will make enough to fill a quart-sized mason jar. Some will be enough to fill a pint or pint and a half-sized jar. If desired, the latter can be doubled or tripled to go into a larger jar. The smaller recipes are great for backpacking or individual meal sizes.
You may have to scroll down the page to get to it for some of the recipes.
Breakfast Meals in a Jar
Caryn's Cheesy Sausage Fritatta
Cranberry Buttermilk Pancake Mix
Main Course Meals in a Jar
Cous Cous with Chicken and Vegetables (serves 1 – pint jar)
Creamy Chicken Veggie Casserole
Curry Rice with Chicken and Cashews (for long-term storage, omit cashews or add at the last minute since nuts are best stored in the freezer for long-term) (serves 1 – pint jar)
Fiesta Rice with Corn (serves 1 – pint jar)
Potato Cheese Sausage Casserole
Thai Chicken in Spicy Peanut Sauce
Soup Meals in a Jar
Chicken Noodle Soup in a Jar (add freeze-dried chicken to make a complete shelf-stable meal)
Creamy Wild Rice Mushroom Soup
Loaded Baked Potato Soup (recipe is in the description box of the video)
Vegetable Quinoa Soup with Lentils
The following recipe for Sauce or Soup mix is used with permission from the Utah State University Extension List. Typically it is against copyright laws to take someone else's recipe and share it in full like this, but they have given permission to publish widely. To see more uses for this recipe, alternatives, etc., you can find the information in this handy guide.
Anything Cream Soup Mix:
Ingredients
Directions
Combine all ingredients, mixing well.
Store in an airtight container for a year+
Yield
Equal to 9 (10.5 oz) cans of cream soup.
To substitute for 1 can of cream soup
Combine 1/3 cup of dry mix with 1 1/4 cups of cold water. Whisk until
well blended.
Cook and stir on stove top or in microwave until thickened.
Add thickened mixture to casseroles as you would a can of soup.

(This is used with permission from the USU Extension office)
Sides in a Jar
Mac and Cheese (add a little freeze-dried beef or sausage and taco seasoning, and you've got a cheesy chili mac)
Pot Roast Gravy over Mashed Potatoes
Refried Beans (this is basically just dehydrated refried beans, but when all you have to do is add water, it makes a quick and easy side or protein replacement!)
Meals in a Jar Recipe Books
There are so many free meals in a jar recipes all over the internet apart from the ones listed above. But I know it's so convenient to have something handy to have that isn't attached to your computer or tablet!
So here are some recommended recipe books for making your own meals in a jar for your long-term storage.
Look to Backpacking Recipe books for other meals that you can also put into your storage. They may not be 'in the jar' and are usually geared more towards single or double serving meals in a bag, but they can be used easily translated to your family serving size.
A caveat to these kinds of recipes is that they may often use oils/fats while cooking and meats. For long-term storage, omit the oils and fats (they aren't usually needed), and look to freeze-dried meats for more optimal storage.
Extras:
Cook your "Meal in a Thermos" while you hike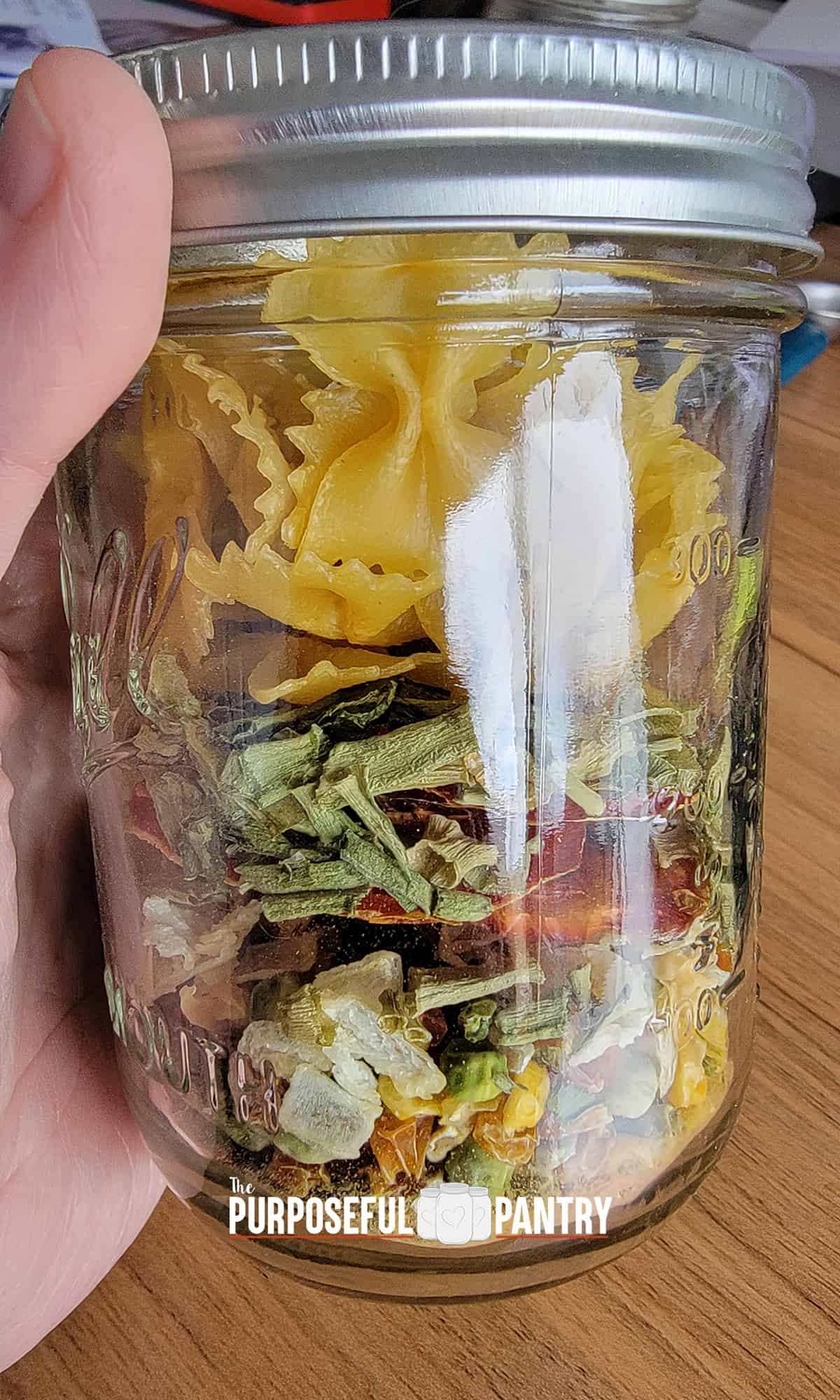 How to Store Meals in a Jar
You can store meals in a jar mixes in variety of ways:
Canning jars (also known as mason jars)
Any airtight container – spaghetti jars, queso jars, or other glass containers that are airtight. Hard sided plastic containers (not the more pliable) will also work
Mylar bags – these are reusable and great for camping and can be sealed with a simple heat seal with an iron or vacuum sealer, or vacuum sealed with an O2 absorber
Vacuum-sealed plastic storage bags as is used with many vacuum sealers
Zip-top bags for short-term storage (less than a week).
LEARN MORE: Quick Guide to Vacuum Sealing
Meals in a jar recipes will last easily last a year or two, and you may get even longer – 5+ years, but the quality and texture may begin to decline at that point.
Certain foods like tomatoes don't have as long of a shelf-life as other foods, and meats are better used freeze-dried than dehydrated for longer shelf-life goals.
Proper storage is also necessary. Cool, dark, dry places are best for storage. If you have proteins, storing them in the freezer is optimal, and they can be pulled out at any time for a backpacking/hiking trip with no issues.
Using Oxygen Absorbers
These can be used in your jars to help control the shelf life of your meal in a jar recipe. They are not necessary but can be helpful. You can learn all about how they work and if you really need them (you really don't) with this handy guide on storing dehydrated foods
Helpful Tips for Creating Meals in a Jar
Use Instant Rice or Instant Beans. For those ingredients that take longer to prepare, using dehydrated rice or dehydrated beans can cut your time down.
Mark your packages: Mark your bags or attach a recipe sheet to your jars. Having the correct directions on how to prepare or what more needs to be added. Mylar can be written on with sharpie markers. You can write on the lid of a jar, tape a recipe card to the outside, etc. Never assume you'll remember!
Interchange recipes. You'll often find recipes online that are built from freeze-dried foods only. While a little adjustment in the time to rehydrate may be different, you can easily replace freeze-dried with dehydrated foods.
Using dehydrated foods – consider cooking your vegetables fully then dehydrating to make the end product a little quicker to reconstitute.
Preparing Meals in a Jar Recipes
Usually simmering in enough water to replace the original water is enough, though I suggest a little extra to make up for loss in simmering and the extra sometimes needed to rehydrate. But follow the above recipe suggestions for best results as all will vary.
Tools for rehydrating meals in a jar
Saucepans
Fondue pots -surprisingly, these are excellent in emergency situations as they require nothing but a candle or other fuel source that is easy to store, and can be used to simmer smaller meal portions during power outages. Look for older non-electric fondue pots in thrift stores for less expensive options.
Thermoses
Instant Pots
Tips to convert recipes:
Many recipes you have already cooked can be made into a meal-in-a-jar recipe. Some helpful tips to covert recipes you already love are:
Stock: Replace 1 quart of stock with 1 1/2 tablespoons bouillion. Then use 1 quart water to make soup
Vegetables: Use 1/3 cup of dehydrated or freeze-dried vegetables to replace 1 cup of fresh. Remember that dehydrated vegetables may need a little extra time to rehydrate and cook, so meals that allow simmering work best.
Milk: Use 1/3 cup milk powder to replace 1 cup milk (and 2/3 cup water)
Ground Beef: 2 Cups freeze-dried ground beef for 1 pound of beef
Chicken: 2 1/2 Cups freeze-dried chicken for 1 pound of beef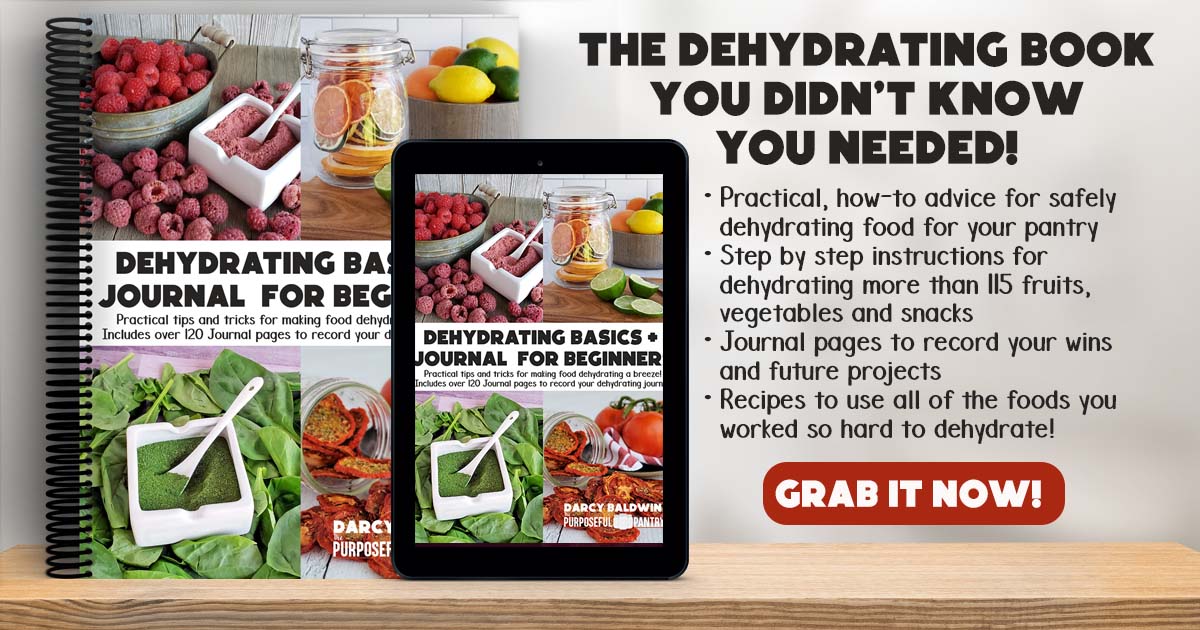 Meals in a Jar Frequently Asked Questions:
How long do meals in a jar last?
Typically, most meals in a jar will last a year to three years by the safest standards of the National Center for Home Food Preservation.

However, using the proper storage standards listed above, you may get 5 or more years out of them. Just remember, things like tomatoes have a shorter long-term life and may begin to degrade a little faster than the rest of your dehydrated goods, so be sure to rotate often!
Meats should also be freeze-dried as opposed to dehydrated for best storage results.
Can I use freeze-dried foods?
Yes! In fact, I recommend using freeze-dried meats for all of my long-term storage of dried foods. They are prepared in a different way than dehydrating and can be shelf-stable for up to 25 years (unopened) and then longer than typical dehydrated meats on the shelf opened.
My favorite places to purchase freeze-dried foods are Thrive Life and Augason Farms, depending on who is running the better sale.
However, if you are concerned about storing meats long-term from a dehydrated or already opened, freeze-dried state, you can always keep your meat in the freezer and just add it as you put the meal on the stovetop to cook.
Can I replace freeze-dried with dehydrated food?
Yes, they are usually interchangeable in any meal. Just remember dehydrated foods may take a little longer to reconstitute. And if they were not dehydrated from a fully cooked state, they will also need time to cook.
Can I store salads in a jar on the shelf?
Unfortunately, salads in a jar type recipes are still meant for safe refrigerated storage but can help extend the life of your greens when vacuum sealed. They are not safe for shelf-stable storage, which is why they are not included in this list.
Do I have to use a mason jar to store meals in a jar recipes?
Use mylar bags with or without oxygen absorbers, food storage bags, airtight containers, and commercial glass jars with airtight seals. Zip top bags are to be used for very short-term storage only (think a week or so).
Can I do any meal and put into a jar?
Unfortunately, just any meal doesn't dry and qualify for shelf-stable meal in a jar storage. Many foods are high in fats/oils, or aren't considered shelf-stable.
So while you can do a bulk load of spaghetti sauce and noodles with meat, drying it once cooked is easy, but the meat may not be shelf-stable because of the fat content, and any oil used in the sauce can also create an issue.
This is why freeze-dried proteins and non-fat dairy are suggested for storage.
However, these meals would be fine for short-term backcountry/hiking meals, or can be stored in the freezer until needed.
Do items need to be kept separate?
With some mixes, the soups need different cooking times. A vegetable quinoa soup might need the quinoa cooked separately. Or in the case of a mac and cheese meal, the sauce components are bagged separately, then inserted into the top of the jar. Each recipe should notate if this might be necessary.
Can I make my own freeze-dried foods?
Yes! You can freeze-dry single ingredients or whole meals using a freeze-dryer. They usually have a longer shelf-life than dehydrated foods making your meals in a jar last much longer.

The Harvest Right Freeze Dryer is the premiere home freeze-dryer on the market (much like Excalibur was 15 years ago). It is an investment, but for those serious about long-term food storage and control of your own food, it might be an investment worth making rather than purchasing from various companies.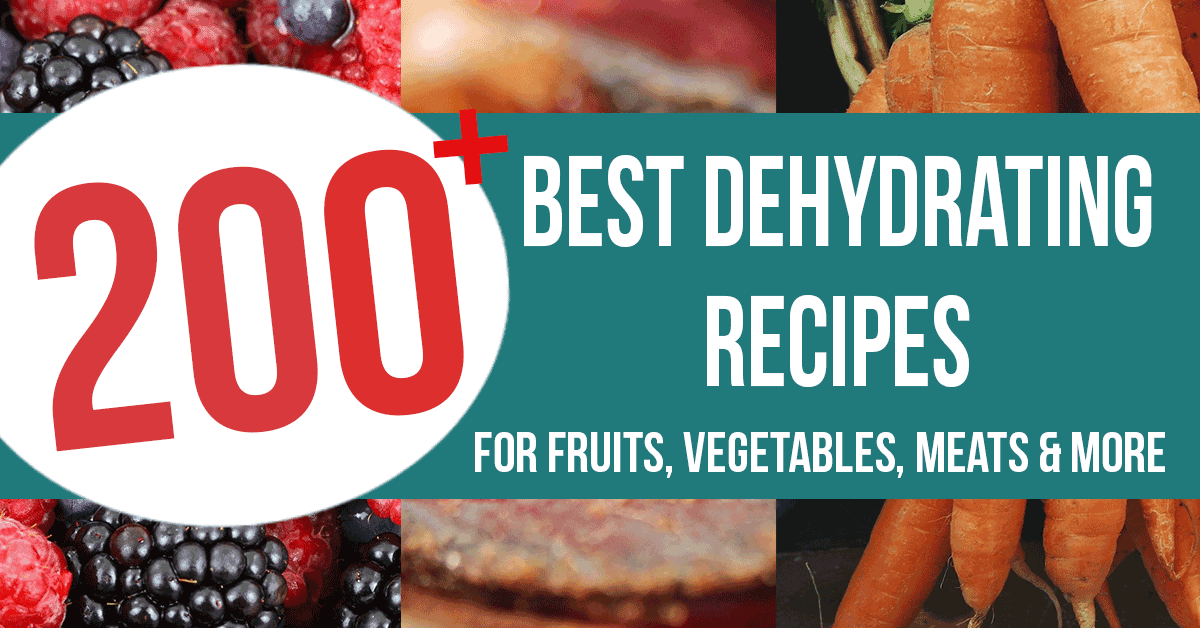 Conclusion:
There are so many resources for meals in a jar on the internet. Some are great for long-term storage, and some are made more for the effect of storing in a jar but might be better used for short-term gift giving.
Either way – play, explore, make up your own recipes! You'll love the benefit of having shelf-stable meals ready for your family for easy meals, emergency meals, and opportunities to serve other people who may be in need of a hot meal that you can help them store.
Do you have a favorite you'd love to share with us?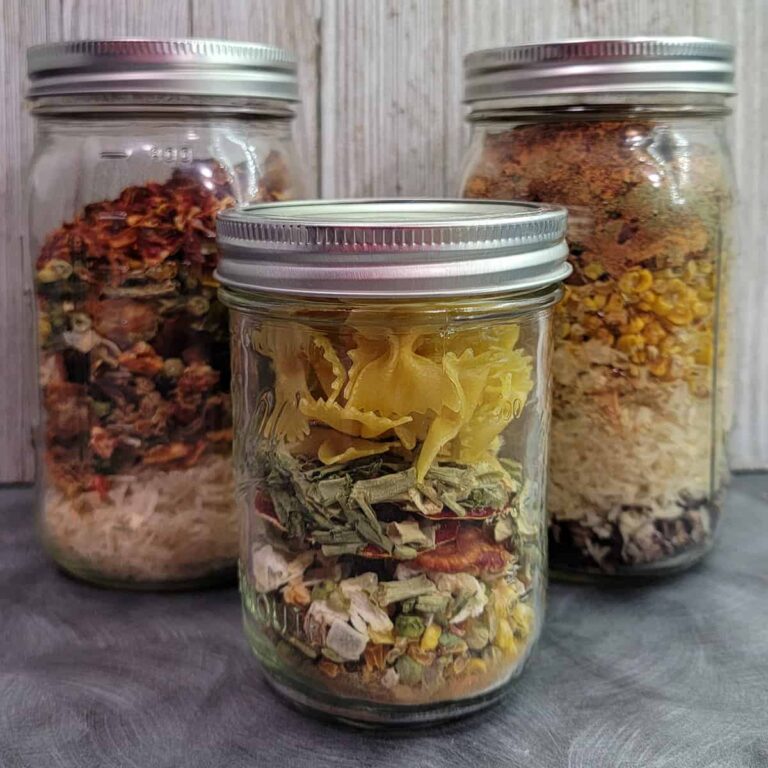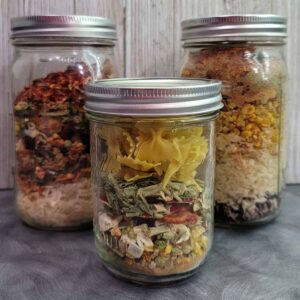 Cheesy Chili Mac in a Jar Recipe
Take the classic mac and cheese up a notch and have a shelf-stable cheesy chili mac ready for weeknight meals, emergency meals, or something you can gift to a new family or elderly person as an easy meal help.
Print
PIN THIS!
Rate
Ingredients
2 1/2

cups

quick cook elbow macaroni

1/2

cup

freeze dried protein

(beef crumbles, sausage or diced chicken)

2/3

cup

cheese powder

3

tablespoons

instant non-fat dry milk

1/4

cup

taco seasoning mix

1.5

tablespoons

butter powder

1/2

teaspoon

salt

1/4

teaspoon

white pepper

1/2

cup

vegetable powder

(optional)

2 1/2

cups

water

Use only 2 cups if omitting vegetable powder

3

cups

water
Instructions
Store
Place pasta and protein into the bottom of a quart jar or mylar bag

Place dry ingredients into a zip top bag and place on top of pasta mix

Close the jar or bag as desired (vacuum seal, use an O2 absorber or simply close)

Store for 2 years easily, up to 5 years in most cases

Vacuum seal or use an O2 absorber for best results
To Prepare
Heat 3 cups of water to rehydrate the pasta and protein.

Allow pasta to soak while preparing the sauce

Add 2.5 cups of water to dry ingredients

Mix thoroughly and allow to sit an rehydrate while pasta rehydrates

Mix with pasta and serve.
Darcy's Tips
Notes:
If using regular pasta, cook it first (you can rehydrate the protein in the same water), drain, then go into the next steps. You can use some of that pasta water to mix the dry ingredients to form your sauce.
For ease, you can cook all the ingredients together. The sauce may clump and it may take more time to mix together, but given time, the ingredients will mix properly.
Storage: Store in an airtight container for up to two years in a dark, cool, dry place.
Nutrition
Calories:
373
kcal
|
Carbohydrates:
62
g
|
Protein:
14
g
|
Fat:
4
g
|
Saturated Fat:
1
g
|
Polyunsaturated Fat:
0.5
g
|
Monounsaturated Fat:
1
g
|
Trans Fat:
0.2
g
|
Cholesterol:
15
mg
|
Sodium:
1034
mg
|
Potassium:
433
mg
|
Fiber:
4
g
|
Sugar:
15
g
|
Vitamin A:
1802
IU
|
Vitamin C:
16
mg
|
Calcium:
90
mg
|
Iron:
2
mg
Nutritional information is an estimation only. Nutrient information for dehydrated foods is based on fresh. Use 1/4 of the servicing size for the same nutrient information. Thus 1 Cup of fresh fruit has the same sugars as 1/4 dried.
©ThePurposefulPantry. Photographs and content are copyright protected. Sharing of this recipe's link is both encouraged and appreciated. Copying and/or pasting full recipes to any social media is strictly prohibited.