Bulk Taco Seasoning Mix (DIY)
Never buy the taco seasoning packets again! Make this easy, great-tasting mix in bulk to have on hand for any Taco Tuesday, casserole, or a need for a Tex-Mex flavor anytime!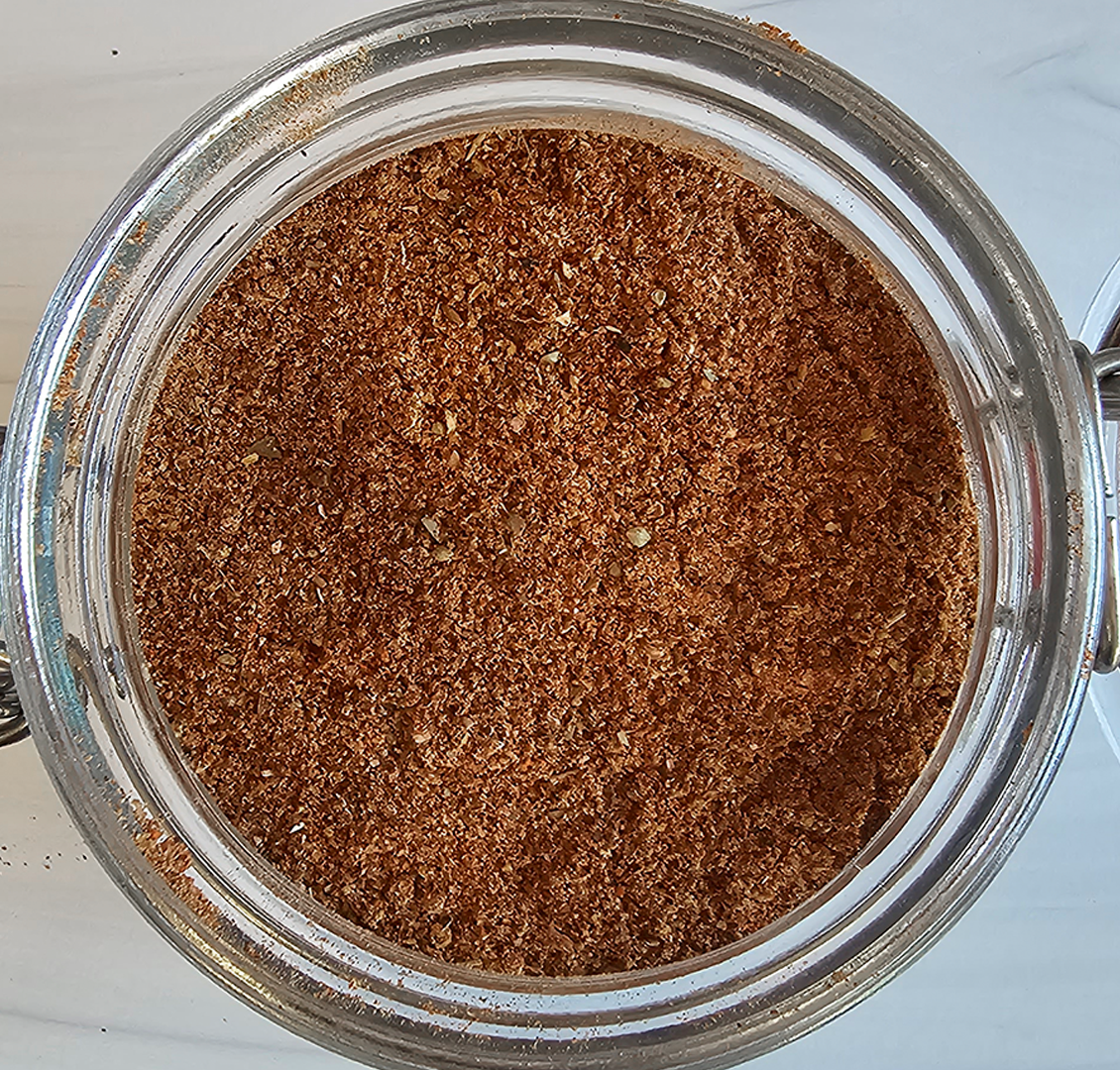 Homemade taco seasoning is a staple seasoning in our home. We use it at least twice a week with tacos, with our Chili mac, and Taco Soup in a jar, plus any time I want to add a spicy flair to eggs or even dehydrated vegetable chips!
You can make as big of a batch or as little as you need, and it's so versatile – you can adjust any quantity of anything you see listed. Don't really like garlic? Leave it out. LOVE coriander? Add more!
I also love using this with anything homegrown I can preserve and use. Dehydrated onion powder, garlic powder, a different 'paprika' if I don't have great chilis, I can use regular bell peppers if that's what I have at the time.
Ingredients
Any ingredient can be adjusted to fit your particular taste. Creating this bulk taco seasoning mix is a love letter to your favorite flavors!
Smoked Paprika – If you can't get it easily, you can use any paprika you have access to, including making your own from bell peppers or any pepper that you have dehydrated and powdered.
Salt isn't necessary if you're trying to reduce your sodium intake. You can salt the final dish you need for your family.
Coriander powder – This is one ingredient I wouldn't skip as it adds a distinct flavor to the mix. It's the ground seed from the coriander plant. Store the seed and grinder as much as you need at a time. It's not something to grind and store in bulk on the shelf.
Bouillon – we prefer using a salt-free bouillon to help control the salt content of our foods, but you can use whatever is your favorite.
Arrowroot Powder – Arrowroot adds not only a thickening property to the sauce, it acts as a desiccant to help stop clumping. You can replace it with cornstarch if you prefer.
Protein – you can use this with any protein you prefer.
Yield
1/4 cup of this homemade taco seasoning mix equals 1 store bought packet of taco mix.
This mix will easily fit into a quart sized jar.
The shelf life is about a year (your mileage may vary).
Darcy's Tips
I recommend using arrowroot powder to keep the blend from clumping over time.
Use as much or as little as you like. The quantity is only recommended.
Use this with any protein you'd like – it's not just for ground beef.
Suggested Uses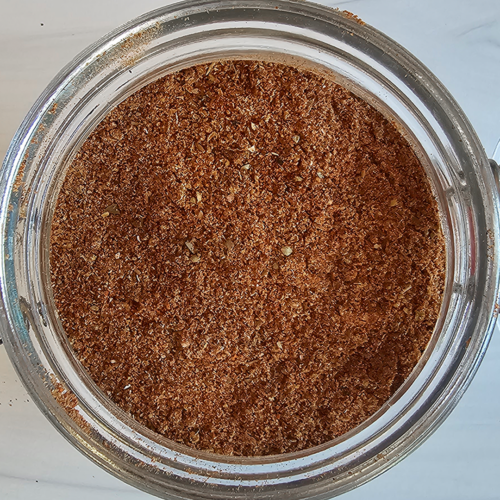 DIY Bulk Taco Seasoning Mix
Never buy the packaged taco seasoning mix again! Make this easy, great-tasting mix in bulk to have on hand for any Taco Tuesday, casserole or a need for a Tex-Mex flavor anytime!
Print
PIN THIS!
Rate
Equipment
1 Spatula

1 Airtight storage container
Instructions
Storage
Mix all ingredients well.

Store in an airtight container for up to a year.
Use
Cook meat, drain; place back into skillet.

Add 1/4 C Bulk Taco Seasoning Mix to 1 pound of ground beef.

Add 1 cup of liquid and allow to simmer.
Darcy's Tips
Use as much or as little as you like. It's not an exact science!

Use with beef, chicken, tofu, pork, etc.

Nutritional calculation based on the ¼ cup serving of mix to make tacos, not the full taco calorie count.
Nutrition
Nutritional information is an estimation only. Nutrient information for dehydrated foods is based on fresh. Use 1/4 of the servicing size for the same nutrient information. Thus 1 Cup of fresh fruit has the same sugars as 1/4 dried.
©ThePurposefulPantry. Photographs and content are copyright protected. Sharing of this recipe's link is both encouraged and appreciated. Copying and/or pasting full recipes to any social media is strictly prohibited.