When days are long and meal prep time is short, use one of these 10 Minute Prep Meals from ingredients in your pantry to make dinner a breeze! Pantry meals in ten minutes!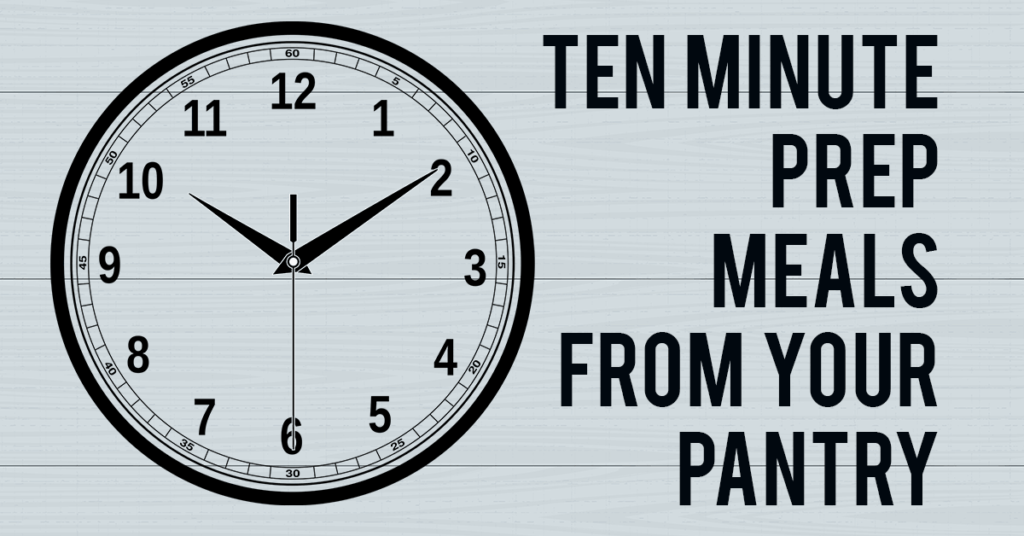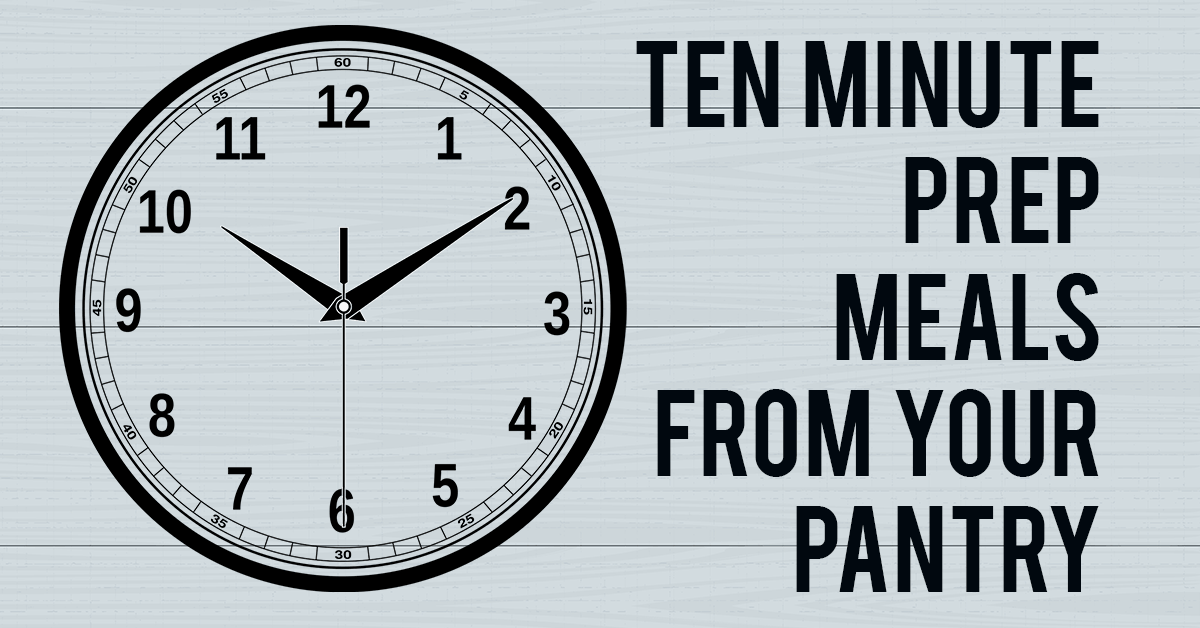 Some days, it's all you can do to get a meal on the table that didn't come from a fast-food bag.
And some days, you want to create from home, you just don't have 45 minutes to prepare all of the ingredients to then spend another 45 to bake it before you can feed your crew.
Or some days, you just want to throw together a quick crockpot meal on your way out to work for the day.
Use these 10 Minute Prep Meals from ingredients in your pantry to get dinner on the table easily!
Reminder: These meals are 10 prep meals, but they may take longer to cook - but that gives you more time to put your feet up and read a book or read to your kids or do a load of laundry or ....
10 Minute Prep Meal Recipes From Your Pantry
Many of these meals are made with home-canned items. You may have a frozen version of them in the freezer, or you can substitute many of the items with something else you might have.
Use these as a means of jumping off into a new dish for your family that you can get prepped and ready to cook in 10 minutes or less!
Note that this is a video collaboration that I am a part of. I am providing a blog resource, and the links will be to Youtube videos.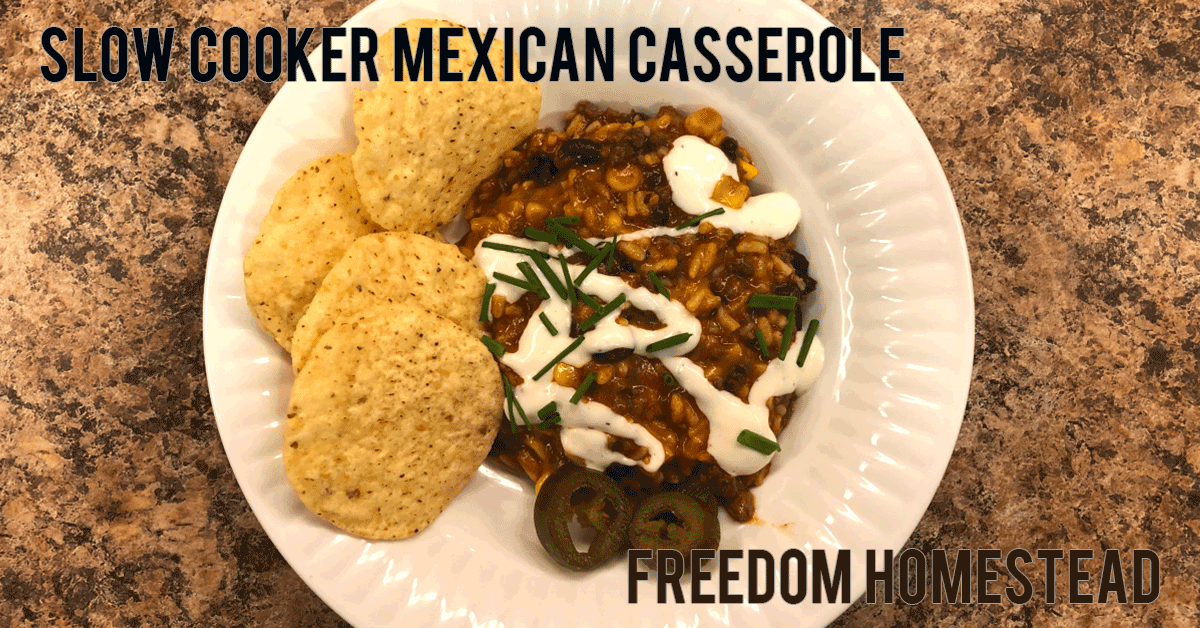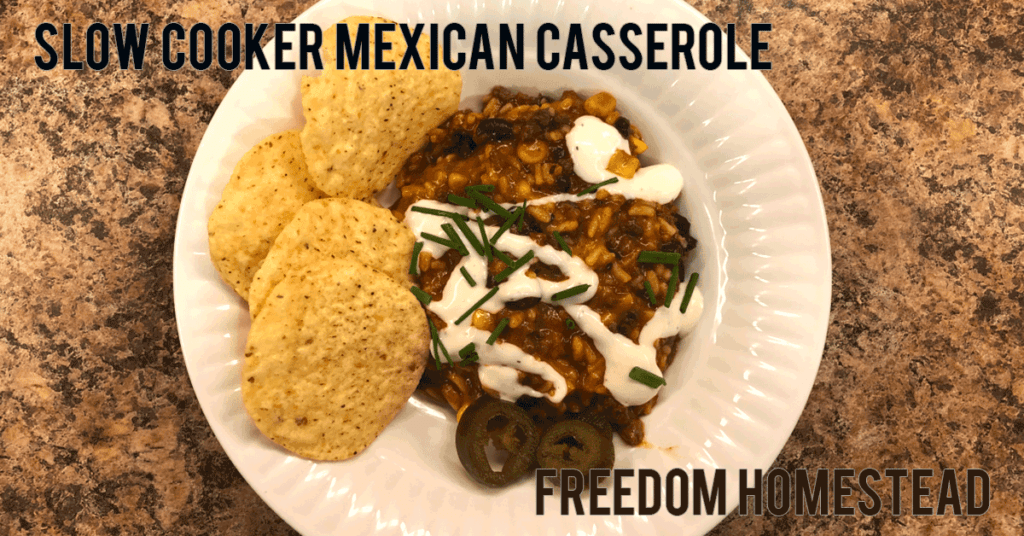 Slow-Cooker Tex-Mex Casserole
Tex-Mex is my favorite food group, and I'm always up for a quick meal with my favorite flavors! Tangi shares one of her favorites Instant Pot meals that can easily convert to a slow cooker meal
Basic ingredients:
1 lb ground meat
Black beans
Crushed tomatoes
Enchilada sauce
Seasonings
Onions
Corn
2 Cups of Minute Rice (or cook some rice separately)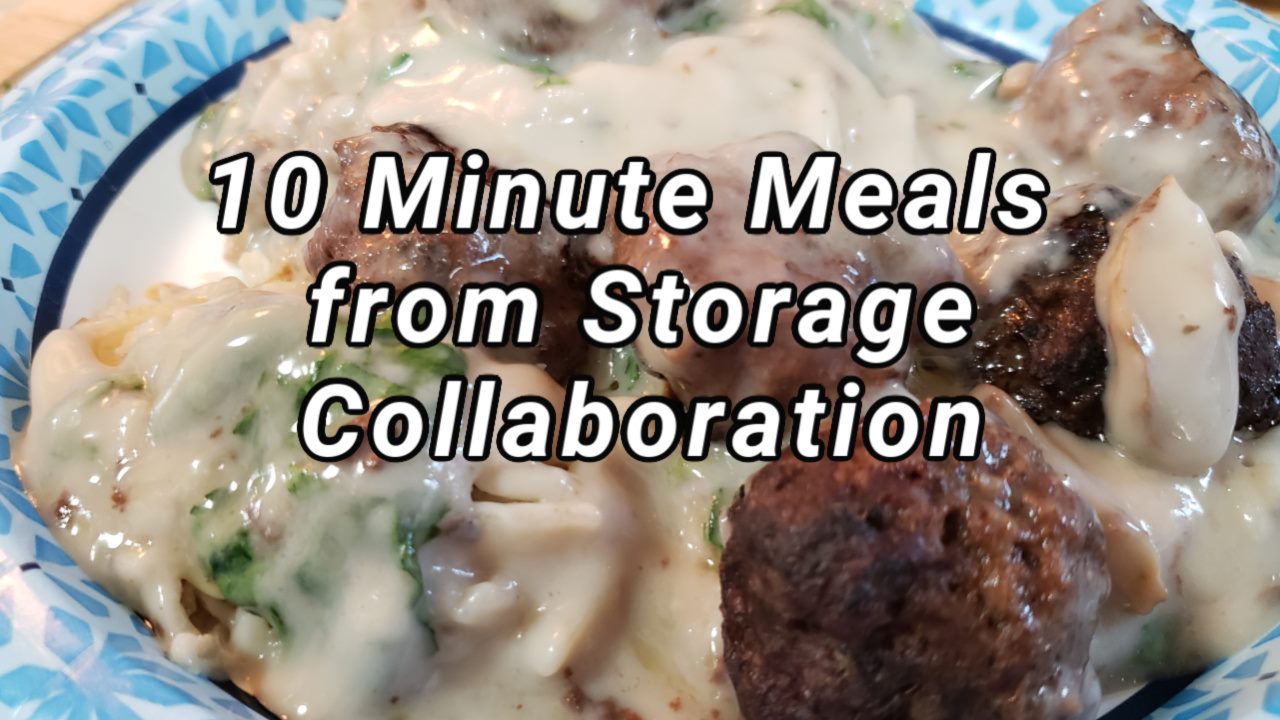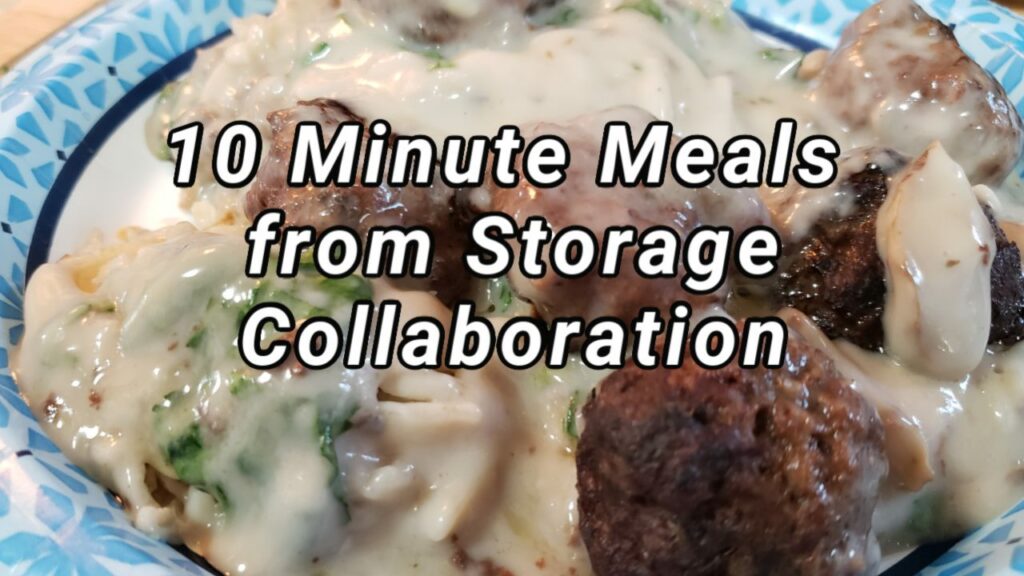 Meatball & Mashed Potato Casserole
Have a meat and potatoes kind of family? This is the perfect casserole to throw in the oven and double up for leftovers another night!
Basic Ingredients
Instant Mashed Potatoes
Meatballs - freezer ones work well, too!
Cream of Mushroom Soup
Onions
Quick Beef Stew Recipe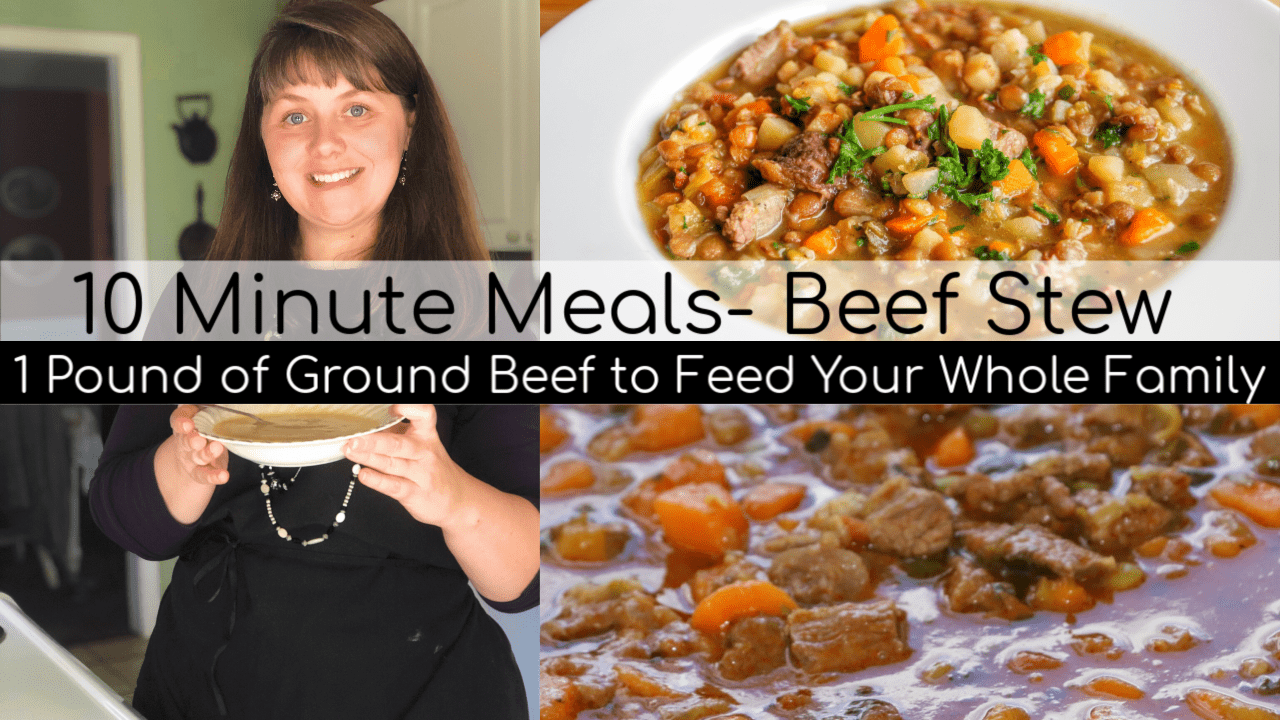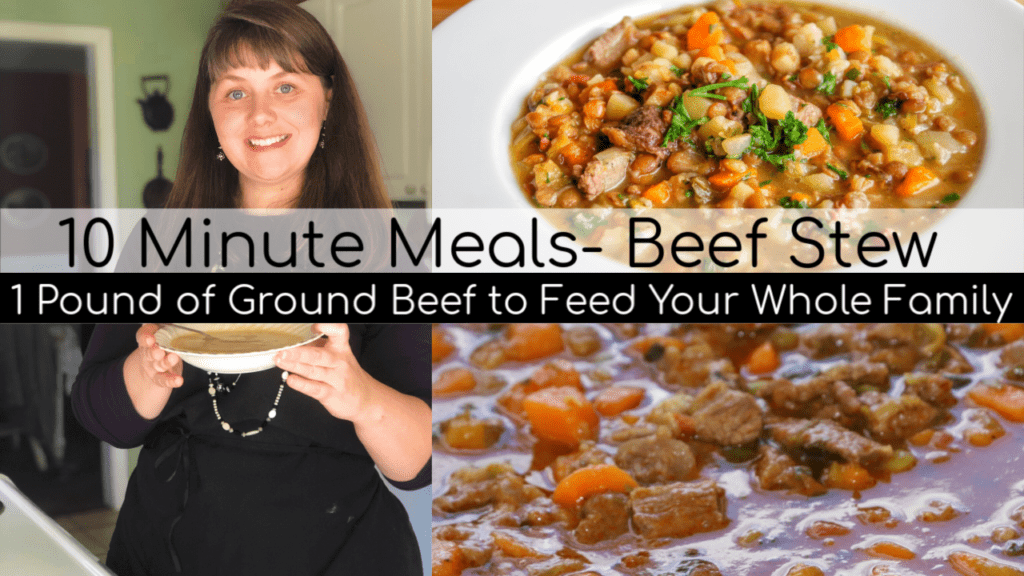 A hearty stew that can feed the whole crew with ingredints you probably have in your pantry!
Basic Ingredients
1 lb of meat
Onions
Potatoes
Carrots
Other vegetables of your choice
Tomato soup
Brown Gravy or au jus packet
Broth
Water
Seasonings of choice
Loaded Broccoli Bake Recipe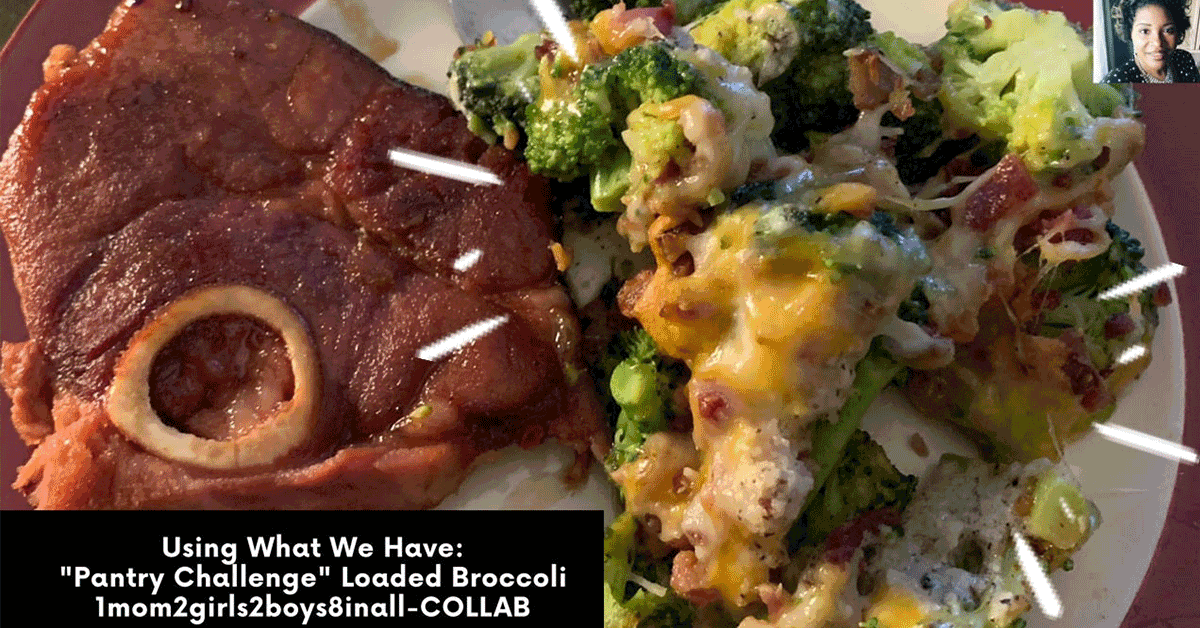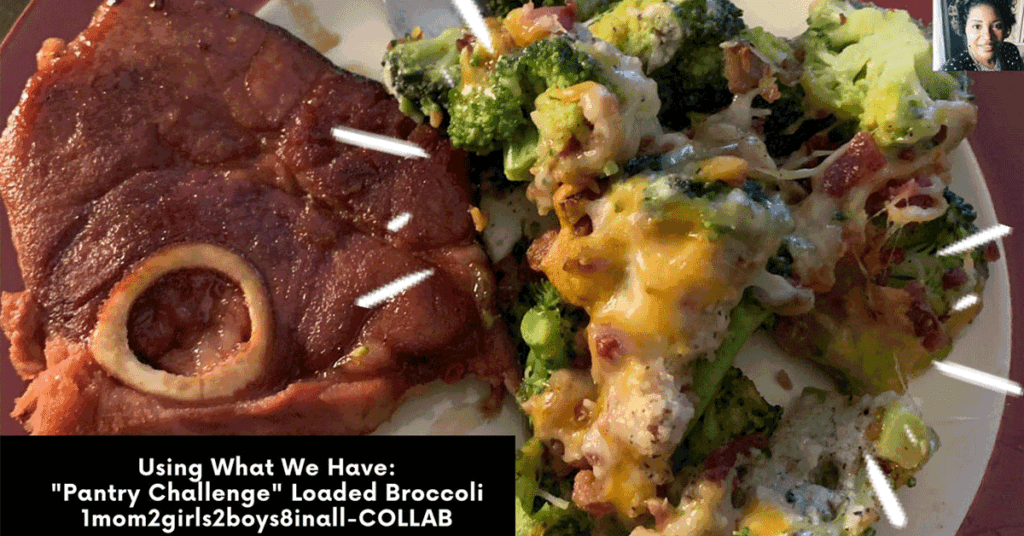 Want a great keto-replacement for a loaded baked potato? How about this awesome loaded broccoli side dish that works for a quick lunch meal, too!
Basic Ingredients:
Broccoli
Cheese
Bacon bits
Seasonings to taste
And a little protein on the side!
This would be a perfect way to just toss some leftover shredded chicken into for a one-dish meal!
White Turkey Chili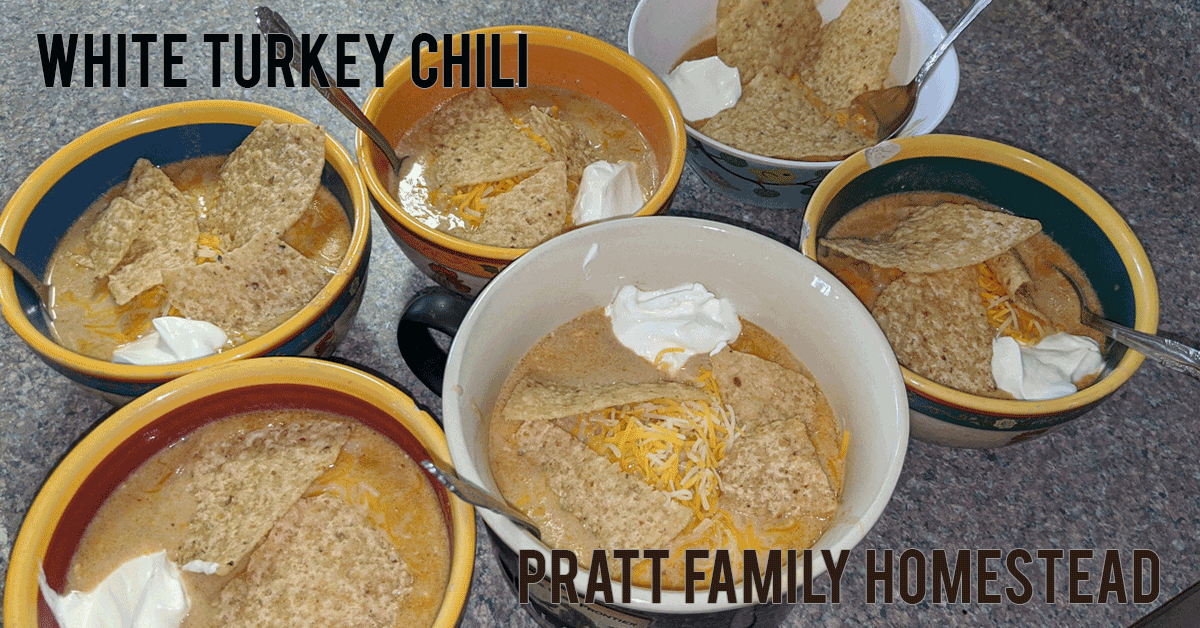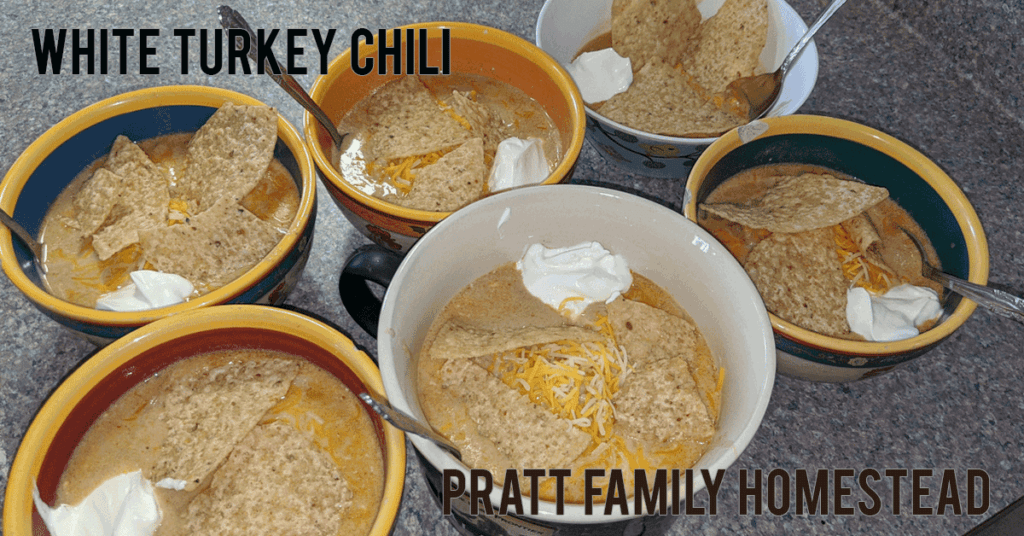 White turkey chicken is a treat!! And it's a very easy meal to modify to make work for your own family. This is a forgiving meal that can be done in your stovetop or in your slow cooker
Basic ingredients:
Turkey (substitute chicken if you don't have turkey)
Chicken stock Qt
White Beans - any of your choosing
1 block of softened cream cheese
Garlic
Onion
Seasonings
Oil for your skillet (but do this as a slow-cooker meal, too)
Meaty Cheesy Casserole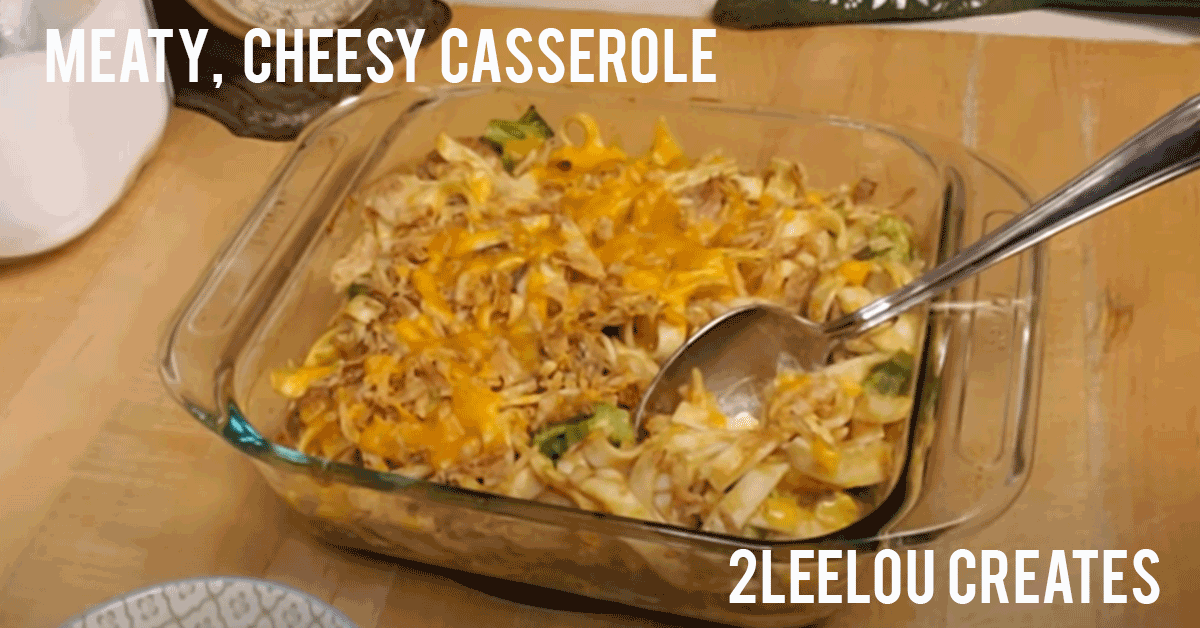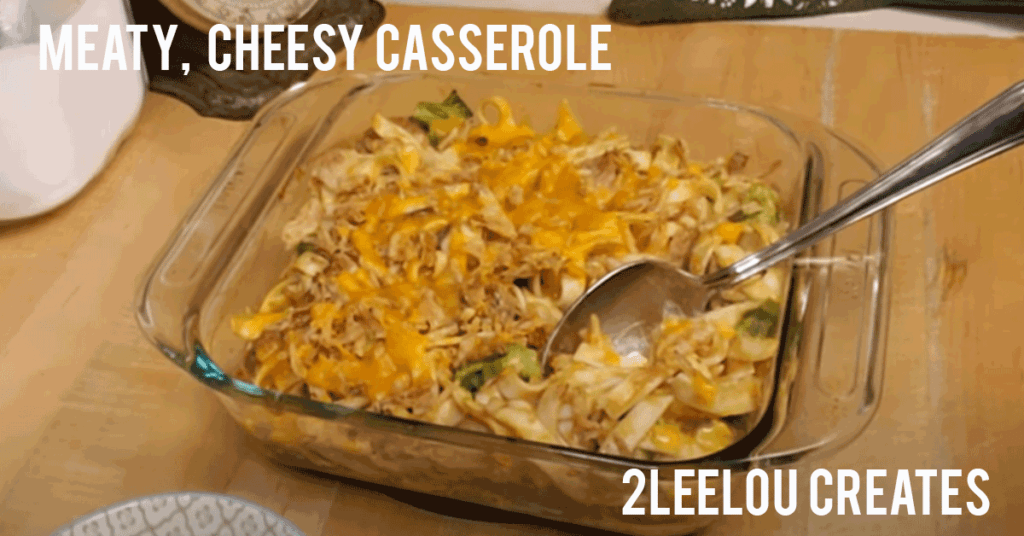 Using home-canned ham (but you can easily substitute the ham with frozen chicken (that is thawed overnight in the fridge) or even beef) and any pasta, canned mushroom soup, and some french fried onion, you've got a hearty casserole for dinner!
Basic Ingredients
Frozen broccoli (thaw it) - can substitute spinach or kale
Ham roast (about 1lb) but substitute chicken or turkey
1 can of mushroom soup
Pasta of your choice
French fried onions - for texture
Scalloped Potatoes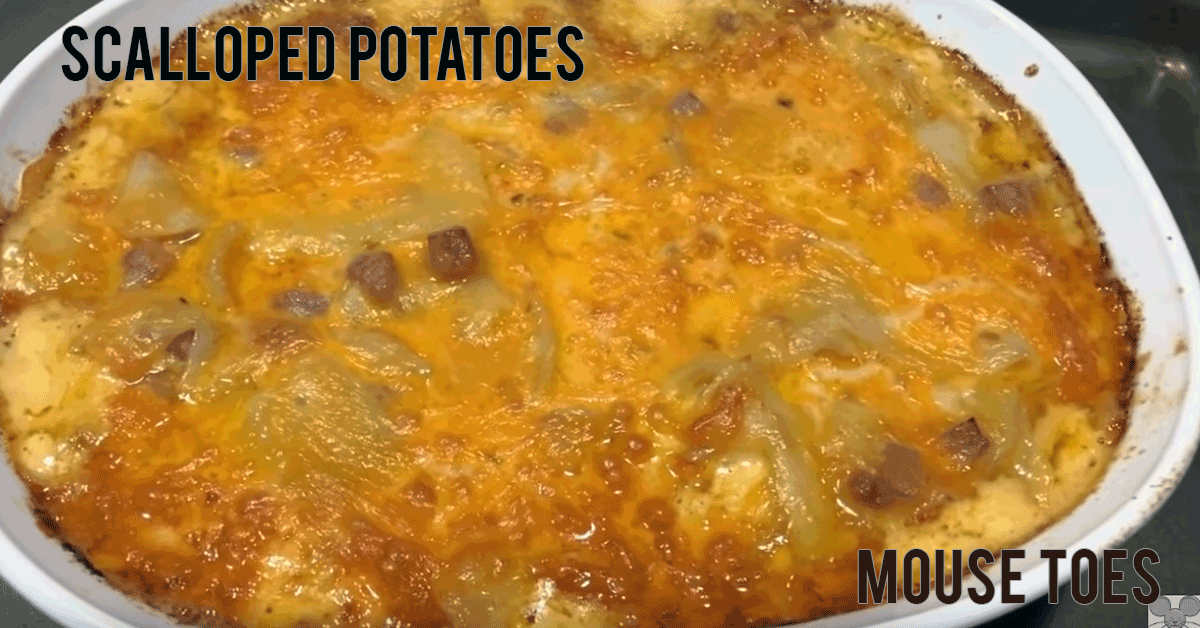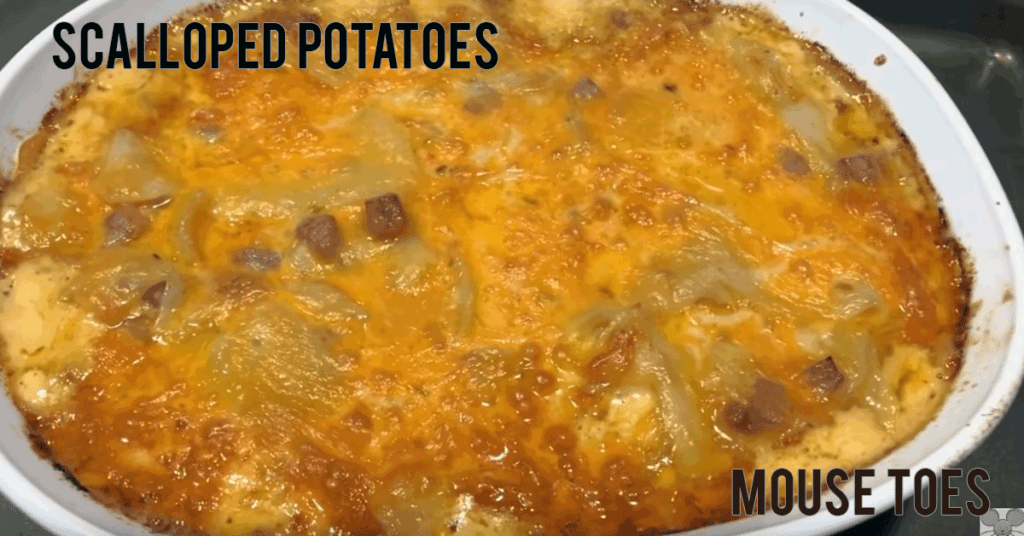 Scalloped potatoes are awesome - and there's no need to make them from a box when you can make it from scratch!
Basic Ingredients
Scalloped potatoes (you can dehydrate these yourself or keep some in your food storage at all times. You can also just slice potatoes thinly and blanch them.
Diced Ham (or use ground beef)
Chicken broth (and she has a great idea bout how to save leftovers)
Cheese
Onions
Flour
Heavy Cream
One Pot Chili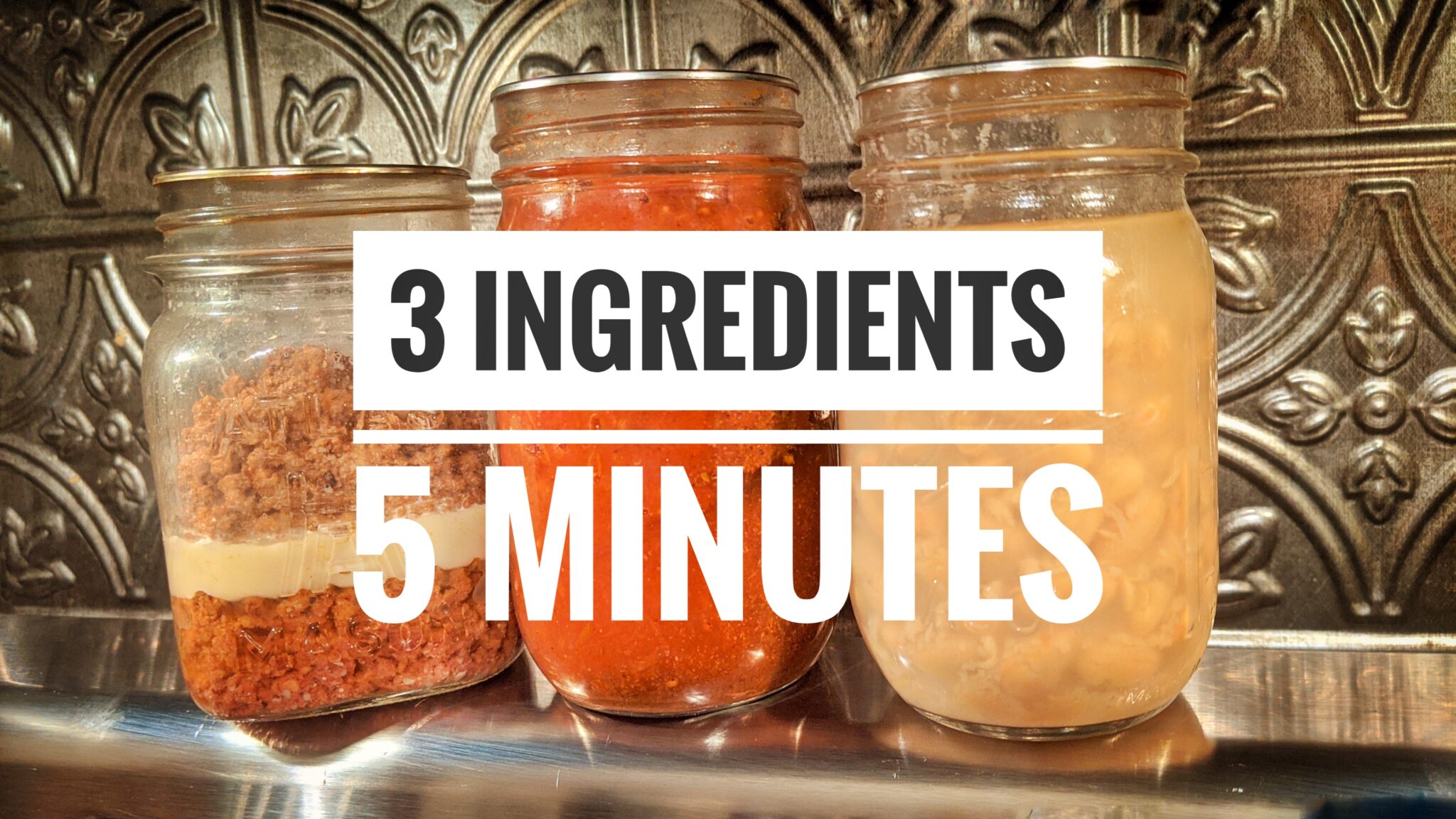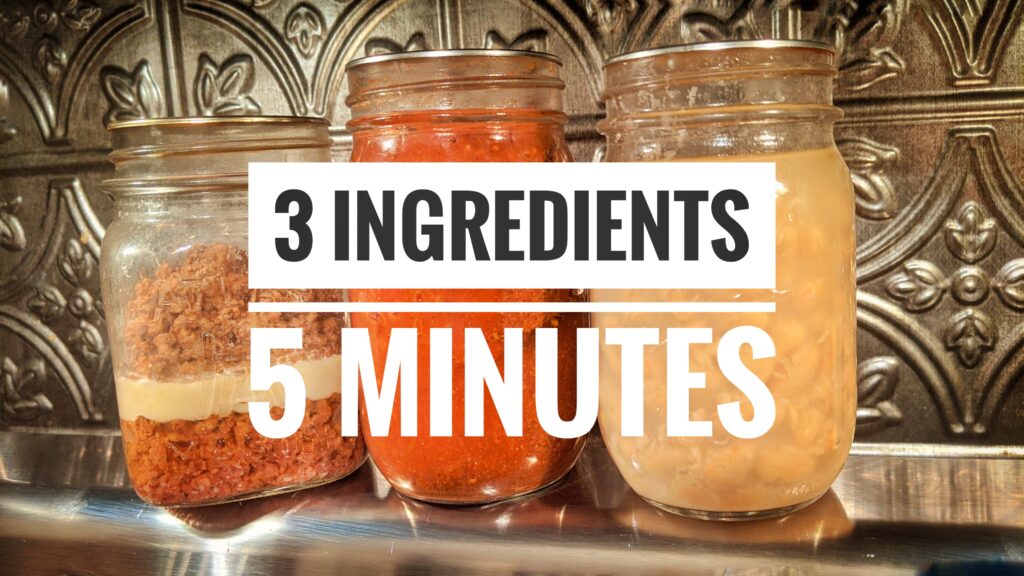 What is more hearty than chili? It's a crowd pleaser that can be personalized for your family and made different every time. Here's a great basic recipe to help get you started - and make it your own!
Basic Ingredients:
Ground beef
Diced / Stewed or other canned tomato of your choice
Beans
Garnishes of your choice
Easy Creamy Sausage & Spinach Pasta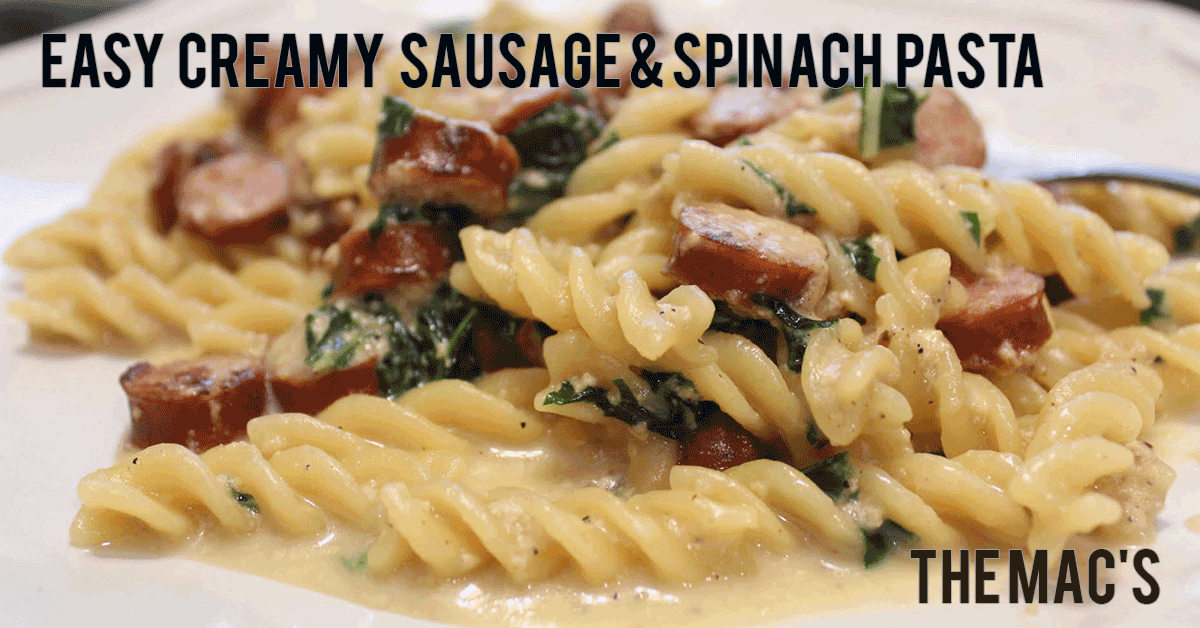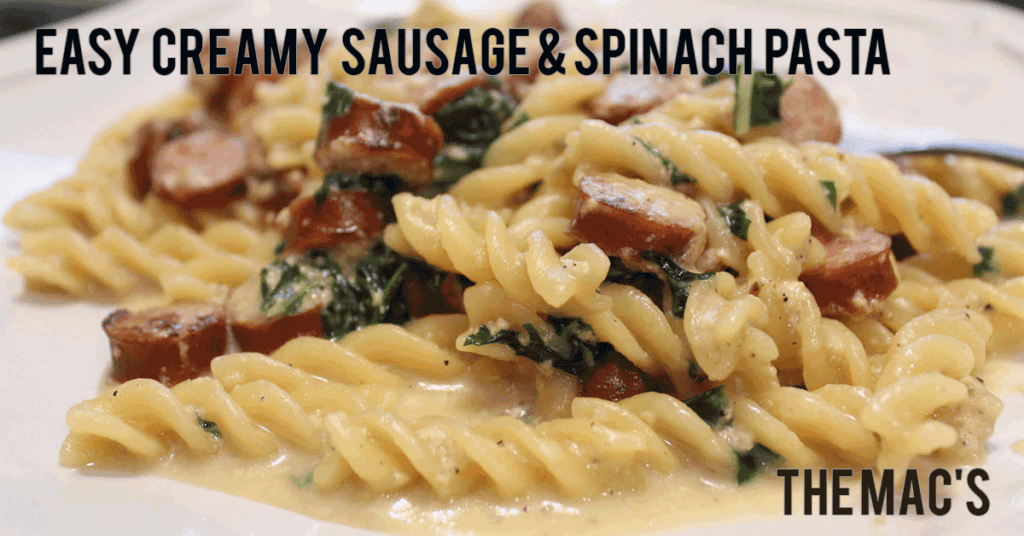 This super, versatile, one-skillet meal will please your whole family! The protein can be changed to whatever you have on hand in your freezer or pantry (even with some freeze-dried chicken).
Basic Ingredients:
Pasta - use a heartier pasta
Sausage (but replace with whatever you have)
Spinach (or other green or broccoli)
Cheese
Milk
Garlic & onion powder
Seasonings of your choice
So which is your favorite meal?
I'd love to hear which is your favorite - or maybe even a suggestion you have that we could try next!
Remember, these meals are so versatile - you can follow the basic prep and use something of your own!
30 Day Pantry Challenge
Want to learn how to stock your pantry to make doing meals like this even easier for you? Take the 30 Pantry Challenge!
What is the 30 Day Pantry Challenge?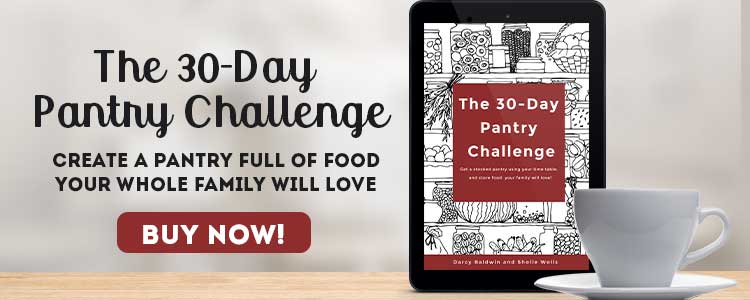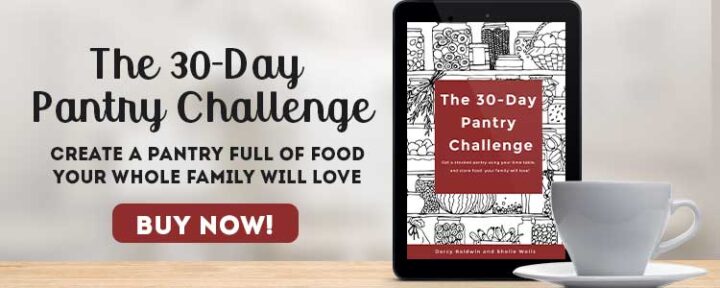 It's a A 30 Day e-course that is absolutely free.
Learn to set up a working pantry full of ingredients you will actually eat.
We teach you how to organize, plan and shop for a pantry full of meals that your family will actually eat.
And it's all free. 100% free. And it starts today!