Use these 5 ways to stock your pantry with Thanksgiving foods to save money and have a bountifully stocked pantry you can be thankful for!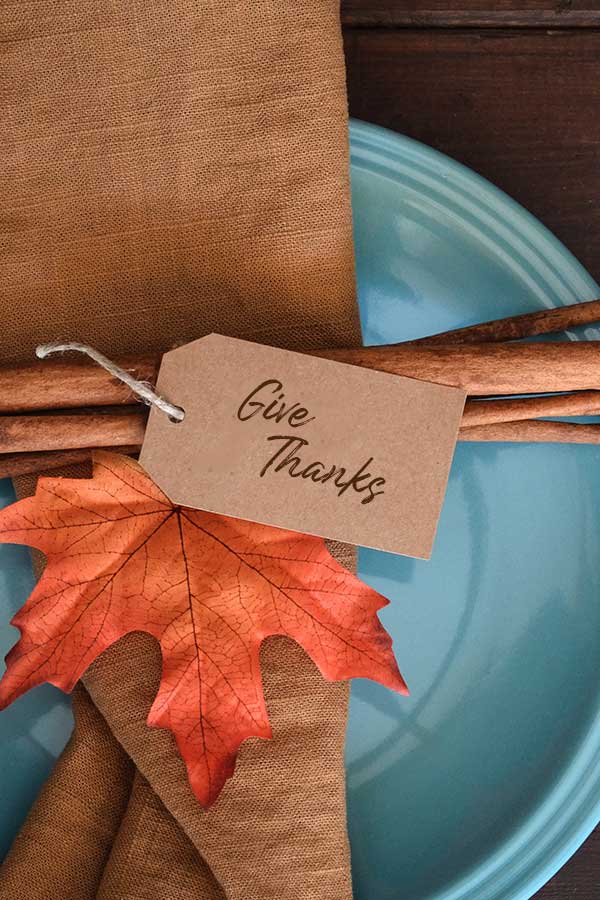 While September marks the end of summer and an introduction to fall with back to school and apples, October is the real kicker for jumping into fall full-swing.
And how do I know when to take advantage of these sales and stock up? Because I use sales cycles to know when foods typically go on sale and stock up then!
So how can you take advantage of all that the autumn food season brings us and stock your pantry with foods to enjoy all year without feeling like you're having to have a full-on Thanksgiving meal weekly?
And let us forever be thankful for what we have, the bounty that is available to us, and the blessing it is to be able to stock our pantries with Thanksgiving!
5 Ways to Stock Your Pantry with Thanksgiving Sales
Taking advantage of holiday sales and bounty is a quick way to stock your pantry with the foods you already know and eat. It saves money, will save you time later, and helps give you in later meal planning.
Stock up on baking sales
All of your basic pantry staples for baking are usually either on sale now, or available in larger quantities than may be available during the year. It's a good time to stock up on those necessities in bulk, or in holiday packaging that is going on clearance when the retailers are ready to move on to the next season.
Need a list of basic pantry supplies to look for? I've got you covered with this Basic Pantry Supply Checklist.
Seasonal Vegetables
Take advantage of seasonal vegetables not offered year-round. You may be able to find them not only clearanced just after the retail season has ended, or in the freezer section as seasonal produce, or even at tock-bottom prices because they are in season.
Pumpkin and other winter sqash - can, freeze, dehydrate
Sweet potatoes - mash and freeze, mash and dehydrate, slice and dehydrate, can chunks
Pomegranate - juice and freeze, juice and make jellies and jams, make wine, even dehydrate it!
Cranberries - jams, jellies, dehydrate, oh my! Learn all the ways you can use leftover cranberry sauce here.
Apples - dehydrate, make pie filling and can or freeze, make jams or jellies, make apple cider vinegar, make your own pectin, applesauce to can or freeze. Here's a must-try Caramel Apple Pie jam that is great for ice cream in the summer, or to use on pancakes and waffle! And if you've used apples for all those recipes and have scraps left over, here's an ACV from scraps recipe.
Onions - onions are a mainstay and are often in greater supply, especially in the freezer section. Take advantage of it and stock up for a year's supply of onion flakes for making onion powder and even carmelize some to freeze or dehydrate!
Turkeys
Whether you get a 'free with purchase' or incredibly inexpensive prices, turkeys serve us more than just a single holiday meal
Protein throughout the year. Once you've cooked a turkey, freeze or can the meat to create meals all year that don't have to be 'Thanksgiving' based. You can easily use turkey to replace chicken in most recipes. You can use this process by Simply Canning to can turkey instead of chicen
Stock - can or freeze stock made from the carcass to use throughout the year in all things!
Make soup from leftovers and can the soup for ready meals.
Pantry Basics
Think outside the box of the dry goods in your pantry.
Holiday packing of everyday things can go on sale much more inexpensively, especially as the season winds down, so stock up on those things to eat even after!
Who cares if your breakfast cereal still has pumpkins on it in January!
Grab extra boxes of stuffing mix to make meatloaf or have as a side with chicken or any meal.
Stock up on broth - while you can easily make it yourself, having extra stock in the pantry for times you may be low, or when you just need extra is great to have, and the price often can't be beat this time of year.
Canned vegetables - are often available on sale right now.
Stock up on potato flakes for cook, baking and making mashed potatoes when the need arises.
Nuts!
YES! Buy all the nuts! They are readily available and often on sale just after the holiday ends (though this year's prices may still be hefty). Store them and have them available for baking and snacking all year!
Especially if you plan on a low-carb diet switch in January - nuts are essential! Here's how to store them.
Pumpkin
YES! I think pumpkin deserves it's own bullet point!!
I'm a hard-core pumpkin lover. Pumpkin soup, pumpkin pie, pumpkin flavored anything (but not the sweet sappy overly cloved pumpkin spice flavor that retailers think we want), and I stock as much pumpkin as I can in the fall to use throughout the year.
Canned pumpkin is in abundance right now - stock up enough to have year-round. And a way to make a little extra space in your pantry is to go ahead and dehydrate it, to have pumpkin powder that can easily be reconstituted for puree down the line, or used as a powder in baked goods and even drinks! See the process and recipe here.
Fresh pumpkins - Can it, dehydrate it, freeze it - you have multiple ways of preserving pumpkin to use in so many ways throughout the year that don't have to scream fall. But who really cares if you have a slice of freshly sliced pumpkin bread in February or even July?
Extended Pantry Supplies
Taking advanage of the post-seasonal clearance sale happening as early as the week before Thanksgiving is a great way to build up your paper goods supply for your extended pantry storage
Having paper supplies of basic utlity items is a great way to help combat seasonal illnesses so that dishes can be tossed and folks don't have to worry about cleaning kitchens when everyone is down with the gunk.
Paper plates
Napkins
Drinking cups
Paper towels
Tissues
Food storage containers (remember, for long-term storage, you want airtight. But even ones that aren't quite airtight are good for very short-term or sending extra plates home with your single parent or to give to an elderly neighbor to stock a few extra meals in the freezer for them)
Toilet Paper - yes, I have found seasonally wrapped single toilet paper rolls that are meant for kitschy decorating in a guest bathroom - if it's on clearance - why not use it to stock up a bit?
Look for those holiday-themed supplies and grab them when they are on clearance. I promise, when you're fighting an awful cold, you don't really care if your tissue box has a big turkey on it.
Fill up someone else's pantry
And if you are all stocked for your end-goal in mind, think about taking advantage of these same sales to donate to an elderly person, a family struggling, or the local food bank to help build the pantries of others in need.
We stock our pantries to help our families, and should also look at that as a way to be able to bless those around us when we see need. Love your neighbor well, especially those who have needs that they cannot meet.
Learn More about Stocking Your Pantry
Take the 30 Day Pantry Challenge! Be challenged to organize, stock, and use your pantry all the while saving money and creating meals your family will love! The all-new ebook is available now!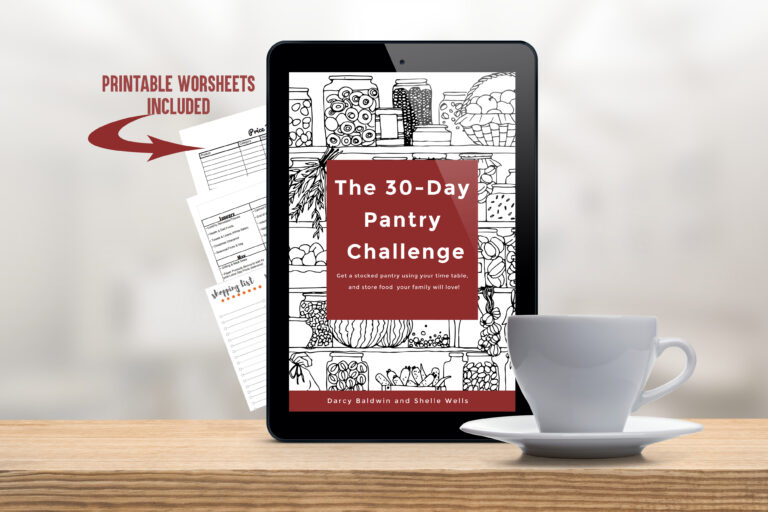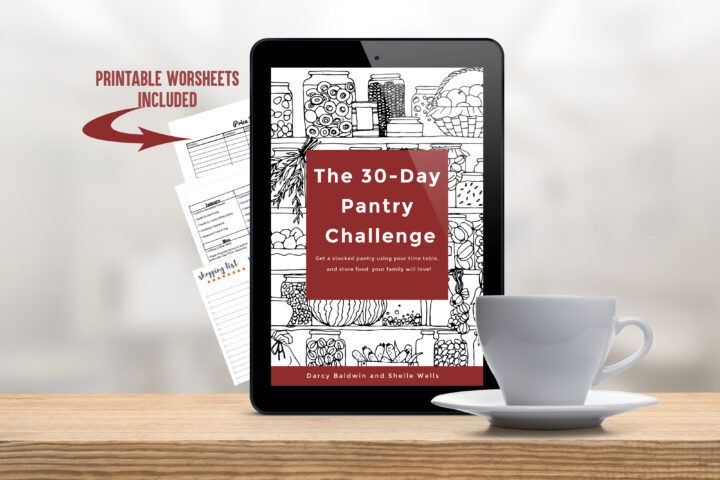 Your thoughts?
What are some items you'd add to this list? Would you include alcohol (think for baking and vanilla making). Do you have other things you typically use at Thanksgiving that you can find great deals for now? Please leave some ideas in the comments below to help someone else!