Try this five-minute snack idea to give your kids a protein-packed after-school snack, a lunch favorite or take to your next party!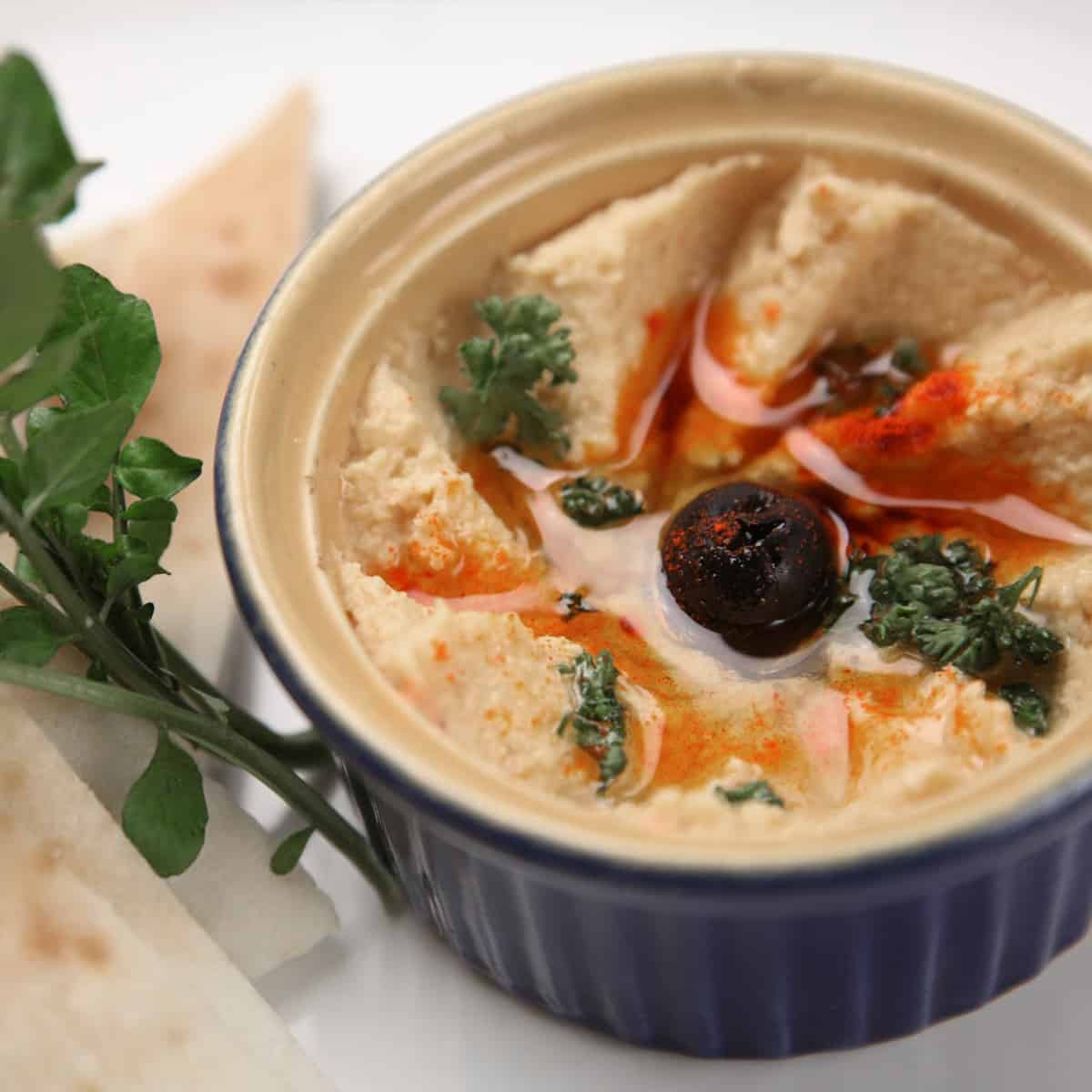 Are you like me, storing chickpeas in your pantry because you know you're supposed to store beans for long term food storage, but you don't really use them much?
Or are you like me, who buys hummus as often as you can from the grocery store, and freezes it to have enough on hand for the hummus fans in your house?
Hummus is one of our favorite snacks to eat with a variety of vessels, including as a sandwich spread. It's so easy to make with just a few pantry items that you probably have on hand all the time.
Basic Hummus Recipe
Ingredients
Instructions:
Place drained chickpeas in a blender or food processor and blend until you have a stiff paste. Scrape down the sides.
Add tahini, garlic, salt, cumin, water and lemon juice and process for 20 seconds until smooth. Scrape down thesides.
With blender going, drizzle in olive oil.
Store in the fridge for 3-4 days.
Best served at room temperature.
Serve with your favorite veggie, pita bread or laffa bread.
*Note: Alternatively, you can use 1 pound of dried garbanzo beans and cook in your slow cooker to use for hummus.
**Use frozen lemon juice. When you have recipes that call for lemon juice and you have extra, freeze it in ice cube trays and have it on hand when you need lemon juice but can't run to the store. Using dehydrated lemons is also a good alternative.
***If you don't normally store sesame seeds (see below for a DIY tahini paste from sesame seeds) or tahini as part of your normal food storage, substitute peanut butter or reconstitute peanut butter powder (yes, it's a thing!) with 5 tablespoons of warm water.
Why Eat Any of These Hummus Recipes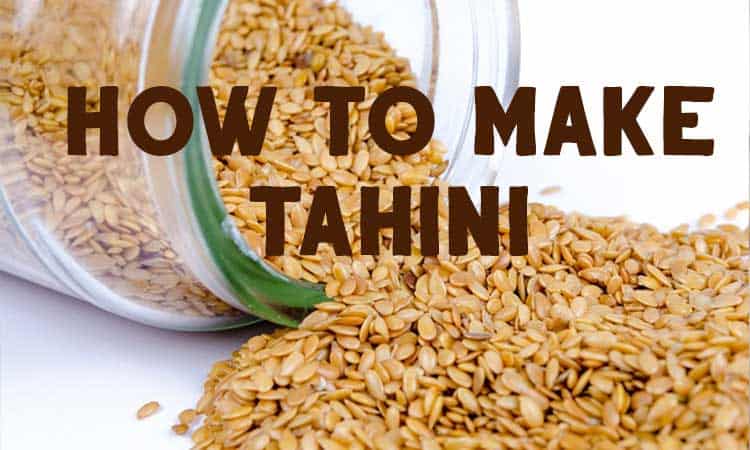 How to Make Tahini Paste for Hummus Recipes
Tahini can be expensive in the store unless you learn to use tahini in other ways beyond hummus. However, tahini is quite easy to make on your own
Roast 1 Cup tahini in a skillet on medium heat for 2-3 minutes. Be careful to not let them burn.
Allow to cool for a few minutes.
Add them to your food processor or high-speed blender.
Start processing the seeds by drizzling approximately 3 tablespoons of olive oil into your blender or food processor. You can add more oil if you would like a thinner consistency.
This makes about ¾ cup of tahini paste.
Store in an airtight container in the fridge.
I always encourage you to store the ingredients for items more than the prepared items in your pantry whenever possible. So even if you can't keep store-bought tahini on the shelf, storing sesame seeds gives you an instant supply of tahini!
You can get sesame seeds in stores that carry bulk seeds and spices like Sprouts or Whole Foods, or you can purchase at Amazon. The little packages at the grocery store are usually very expensive when you want large quantities.
Ways to Use Hummus
Hummus isn't just for dipping toasted bread into (though it's an excellent use!)
Alternative Hummus Recipes
To Wrap It Up
(Did you see what I did there? Hummus..wrap...)
Using your food storage in new ways can make it stretch farther, give you more options to feed your family healthy food, and expand your options for meal planning. Try one of these hummus recipes from items in your food storage, and enjoy a great twist for a snack or meal!