You can dehydrate carrot tops! Don't waste those carrot greens from your garden or the fancy grocery stores again! Incorporate into green powder, or use on their own like parsley!
Dehydrated carrot tops are a spectacular way to add more leafy greens to your diet without ever having to taste a thing!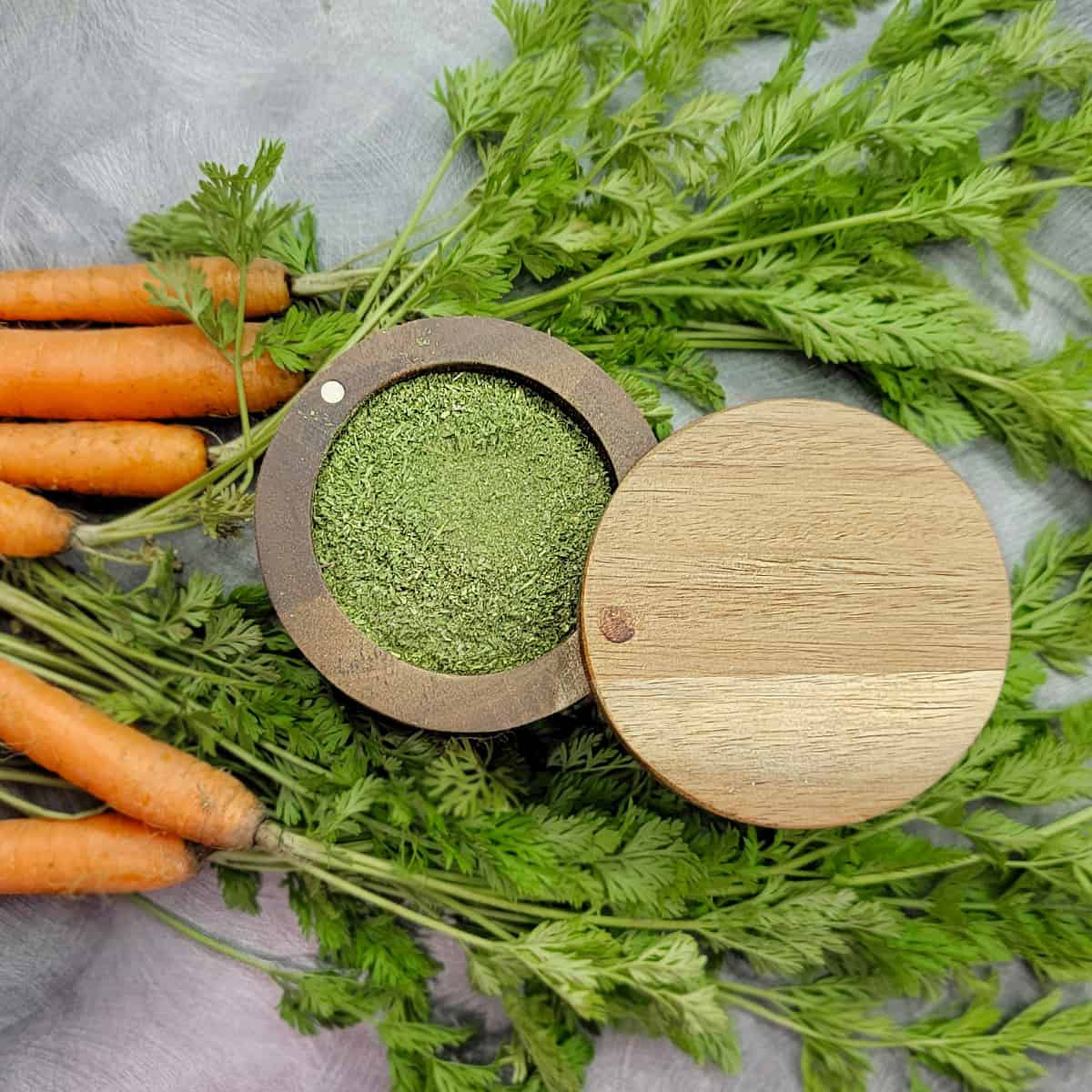 Are carrot tops edible?
Yes! Carrot greens are one of the many edible greens that people don't know are! Along with radish greens, broccoli and squash leaves, sweet potato leaves, and pumpkin leaves, carrot greens are highly nutritious, and rich in protein, minerals, and vitamins. They contain 6 times the vitamin C of the root and are a great source of potassium and calcium.
A tip to remember: Carrot tops begin to deplete the vitamins and minerals from carrots once picked. So get them in the dehydrator as soon as possible after harvesting carrots or bringing them in from the store.
How to Dehydrate Carrot Greens
Dehydrating carrot greens is an easy first dehydrating project. These easy directions will have you drying carrot tops in no time!
Remove carrot greens from carrots and wash
Strip greens from stems if desired
Place on dehydrator trays. It's okay to mound them.
Dry at 95F / 35 C for 4-8 hours
Dryness Test: greens should crumble easily
Condition
Store in an airtight container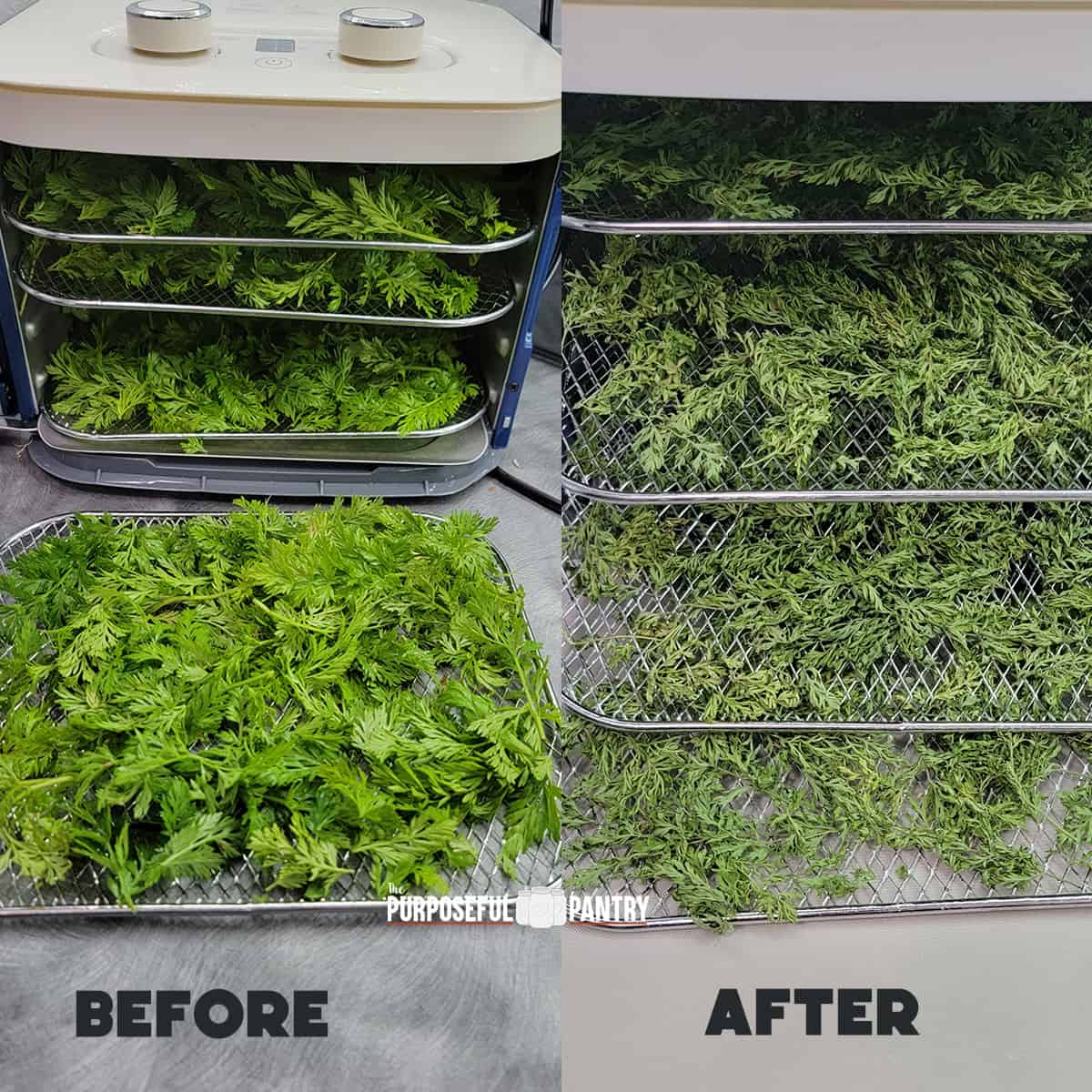 How long do dried carrot greens last?
Up to a year. Like other leafy herbs, heat, light, oxygen, and moisture can impact the shelf-life of dehydrated carrot tops. If their color stays true, if you can identify them by smell, they are still good.
Test: Rub the dried carrot greens in your hands. If you can smell them easily, they are still good to use. If you cannot, then it's time to put them into the compost.
Other Ways to Use Carrot Tops
Carrot greens seem to be wasted all too frequently - here are some fabulous ideas on ways to use these awesome greens!
Fresh:
Dried:
Add to your green powder
Color pasta ( 1 tablespoon of powder incorporated into the flour before making pasta)
Use in place of dried parsley
More Dehydrating Ideas!
If you love these recipes, be sure to check out these other dehydrating ideas:


Dehydrate Carrot Greens
Instructions
Remove carrot greens from carrots and wash

Strip greens from stems if desired

Place on dehydrator trays. It's okay to mound them.

Dry at 95F / 35 C for 4-8 hours

Dryness Test: greens should crumble easily

Condition

Store in an airtight container