Dehydrating pumpkin leaves is one more way to help preserve your pumpkin harvest and use it all year long!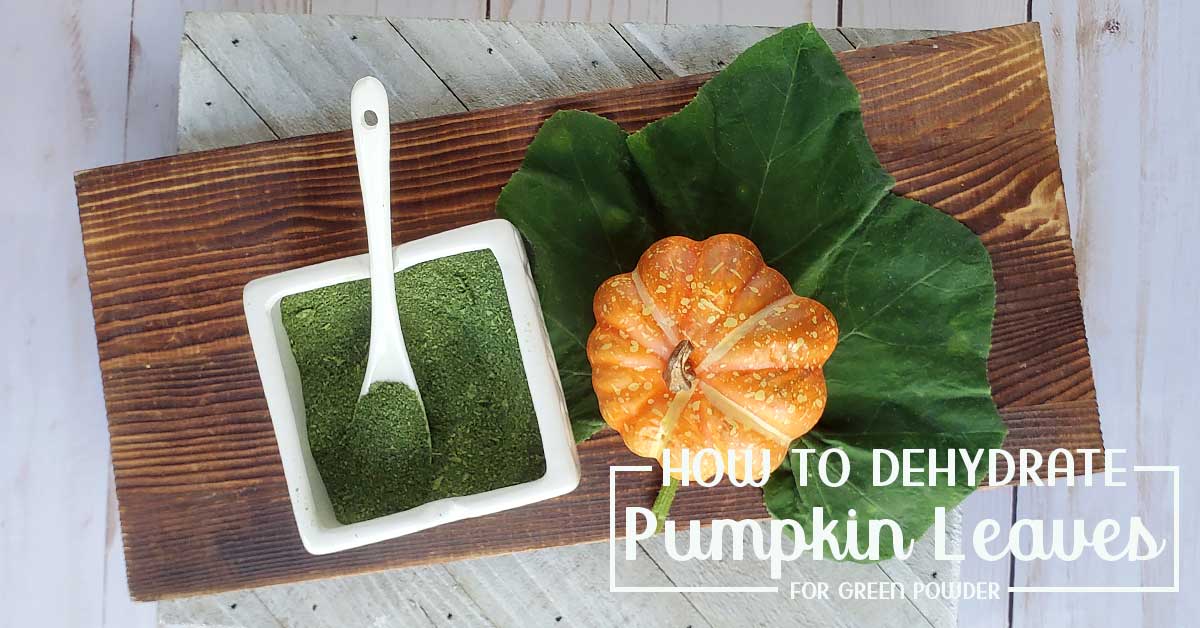 If you grow your own pumpkins (or any squash for that matter), you don't have to simply preserve the pumpkin itself and let the leaves die!
Pumpkin leaves are perfect for making green powder to add to the rest of the green powder stash you generate from things like spinach, kale, etc.
In fact, many garden leaves are perfectly edible and can be added to your green powder ingredients list:
Vegetable Leaves That are Edible
Aside from lettuce, spinach, kale, and other greens grown specifically for their edible leaves, there are vegetable plants that have edible leaves, as well.
Just a few are:
Beets
Broccoli / Cauliflower
Carrot / Parsnips
Onion tops
Pumpkin and other squash
Sweet Potato
Turnip
Zucchini
Tips for using edible leaves from vegetables
Pick young, tender leaves. As the leaves mature, they tend to turn bitter, tougher or, as int the case of squash, spikier.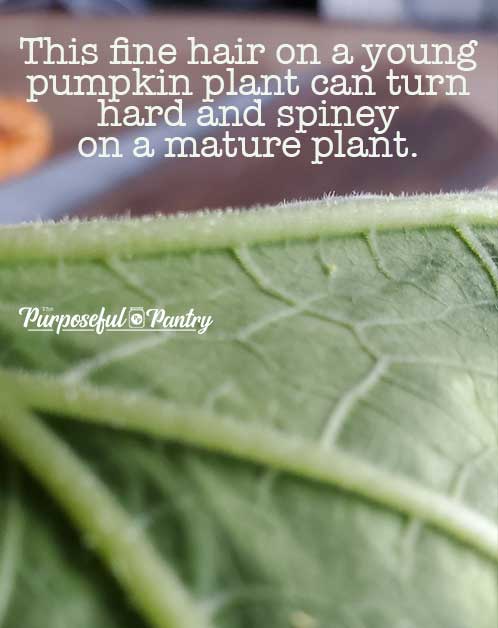 How to Dehydrate Pumpkin Leaves
Equipment Needed
Instructions
Pick tender, young, soft leaves
Wash thoroughly
Remove stringy veins if necessary
Roll into a cigar
Cut into strips
Place on dehydrator trays
Dry at 125°F / 52°C until crisp
Store in an airtight container for up to a year.
Oven Drying Instructions
Place leaves on cooling racks over cookie sheets
Set your oven at its lowest temperature (preferrably 170°F or less)
Dry for 3-4 hours until crisp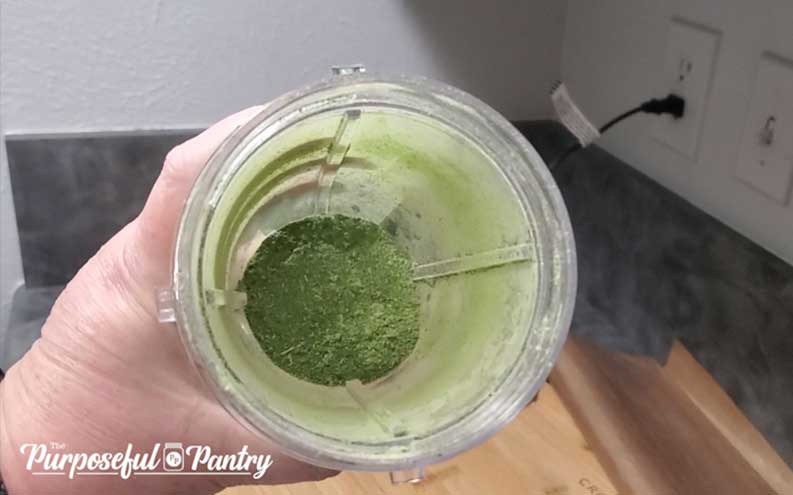 How to Make Green Pumpin Leaf Powder
Once leaves are dry, place into blender of your choice
Pulse until broken down
Increase grind to create powder.
Place back onto dehydrator trays (a muffin cup or coffee filter helps) and dry for another hour -or- put into a warmed oven for 15-20 minutes to dry.
Store in an airtight container.


Dried Pumpkin Leaf FAQ's
What does a pumpkin leaf taste like?
Less bitter than even kale, surprisingly. I don't find them bitter at all. The texture is denser than spinach, but less leathery than mustard or collard greens.
How do I use Dried Pumpkin Leaves
Use them like you might dried spinach or kale. Flake for dishes like rice or a casserole. Larger pieces can be used in soups and stews
Do I need to blanch first?
No. While blanching is helpful to blanch pumpkin leaves the way you might eat spinach or kale fresh in a dish to help remove the oxalic acids that keep your body from absorbing key nutrients like calcium and iron, the dried leaves will be cooked in the dish of your choice, accomplishing the same task.
How do I use Pumpkin Powder?
Much in the same way that you use other green powder.
Sprinkle in smoothies
Add to your morning scrambled eggs
Use as a seasoning in a rice dish
Dehydrate Pumpkin Leaves and Make Pumpkin Powder
How to make the most of your pumpkin harvest by dehydrating not only the flesh or seeds, but the leaves as well, to add to a nutritious green powder.
Instructions
Dehydrate Pumpkin Leaves
Pick tender, young, soft leaves and remove stringy veins if necessary

Place on dehydrator trays

Dry at 125°F / 52°C until crisp

Store in an airtight container for up to a year
Oven instructions
Place strips of pumpkin leaves on cooking racks

Dry in a 170°F degree or less oven for 4-6 hours until crips
Make Green Pumpkin Powder
Once leaves are dry, place into blender of your choice

Increase grind to create powder.

Store in an airtight container for 4-6 months