There are so many uses for cherry pits and stems -- don't waste a single piece of the fruit when preserving for your pantry!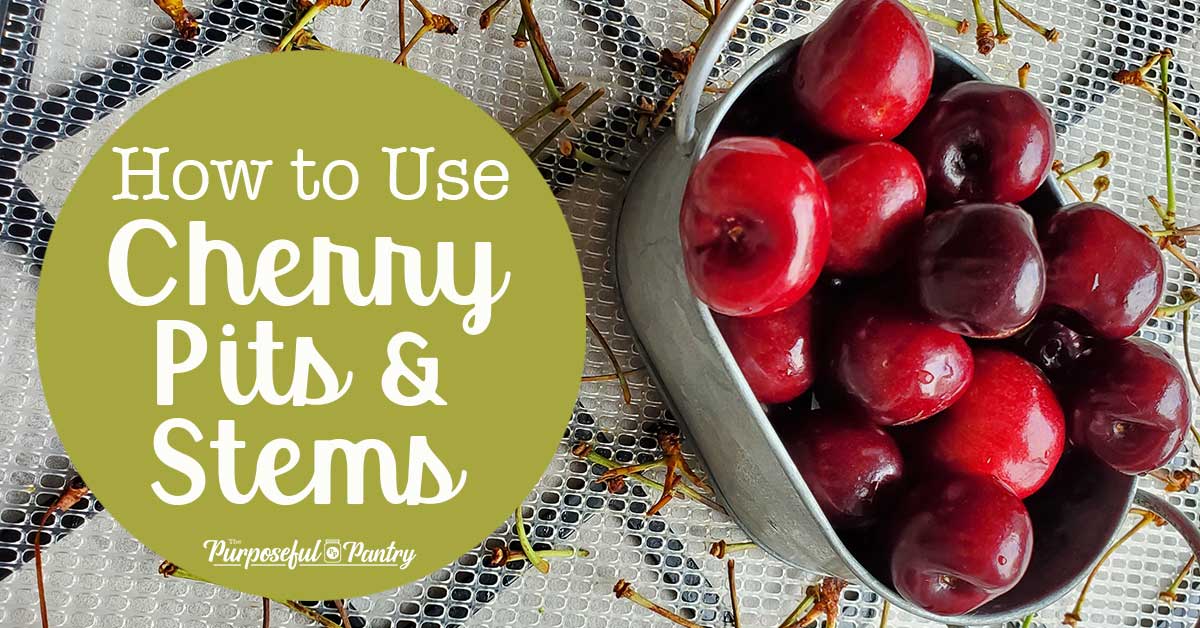 Ways to Use Cherry Stems
Drying Cherry stems is a way to preserve another portion of the fruit and have uses for it later. You can dry in your dehydrator much the same ways as the fruit for 5-10hrs or place on paper towels or paper grocery bags and allow to air dry. Store in an airtight container.
Cherry Tea - Dry, powder, and use to make Cherry Tea. You can mix 1 teaspoon of cherry stem powder with a pinch of cinnamon into a fine mesh tea strainer/bag, and boil for five minutes for a tea.
Drying options - place on a paper or tea towel and dry for a few days on your countertop.
Dry in a dehydrator at 125F until fully dry. Usually takes 6-10 hrs.
Make sure to condition and store in airtight containers. Powder after with a bullet blender or coffee grinder as you need it.
Ways to Use Cherry Pits
Cherry Pit infused Whipped Cream - or any other flavoring you would like to add to like hot chocolate, etc.
Cherry Pit Syrup: Bring one cup of cherry pits, two cups of sugar, and two cups of water to a rolling boil. Remove from heat and let return to room temp. Pour in a jar, pits and all, and just spoon or pour off syrup when needed. Store in the fridge for up to three weeks, or strain pits out and freeze.
Are Cherry Pits Poisonous?
According to Poisoncontrol.org yes, but:
"Although the seeds of stone fruits naturally contain cyanide, small unintentional ingestions generally do not cause harm. However, swallowing, crushing, or chewing the seeds should be avoided. Ingesting stone fruit pits, kernels, or seeds as complementary or alternative medicine is unsupported by scientific evidence and is dangerous and possibly deadly." (Read more from the source)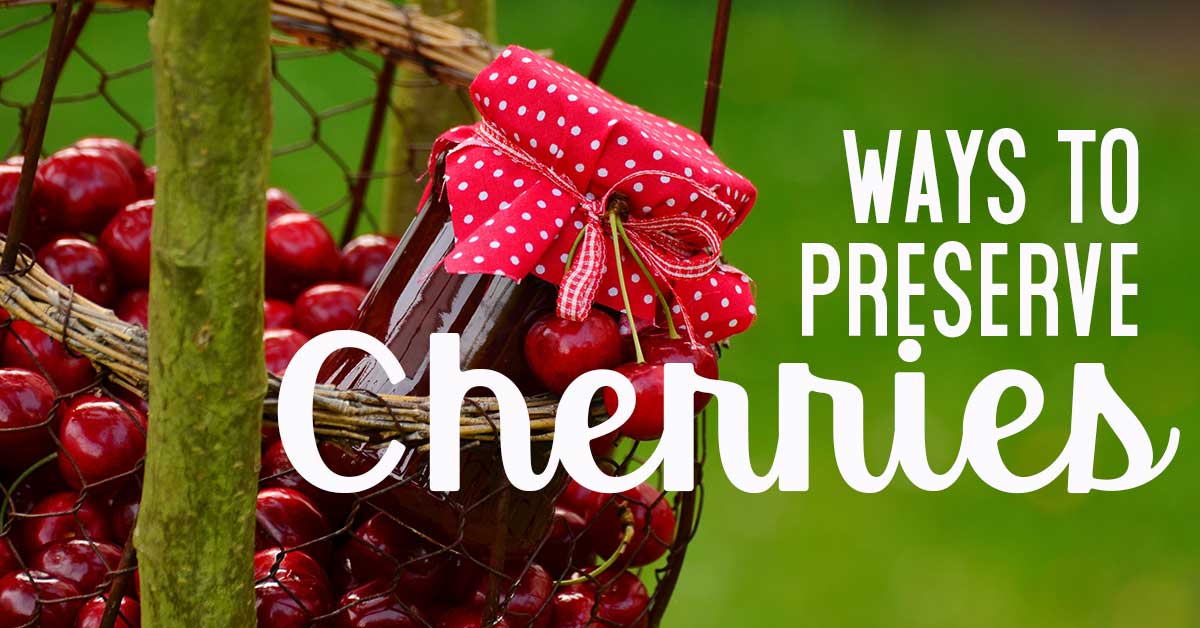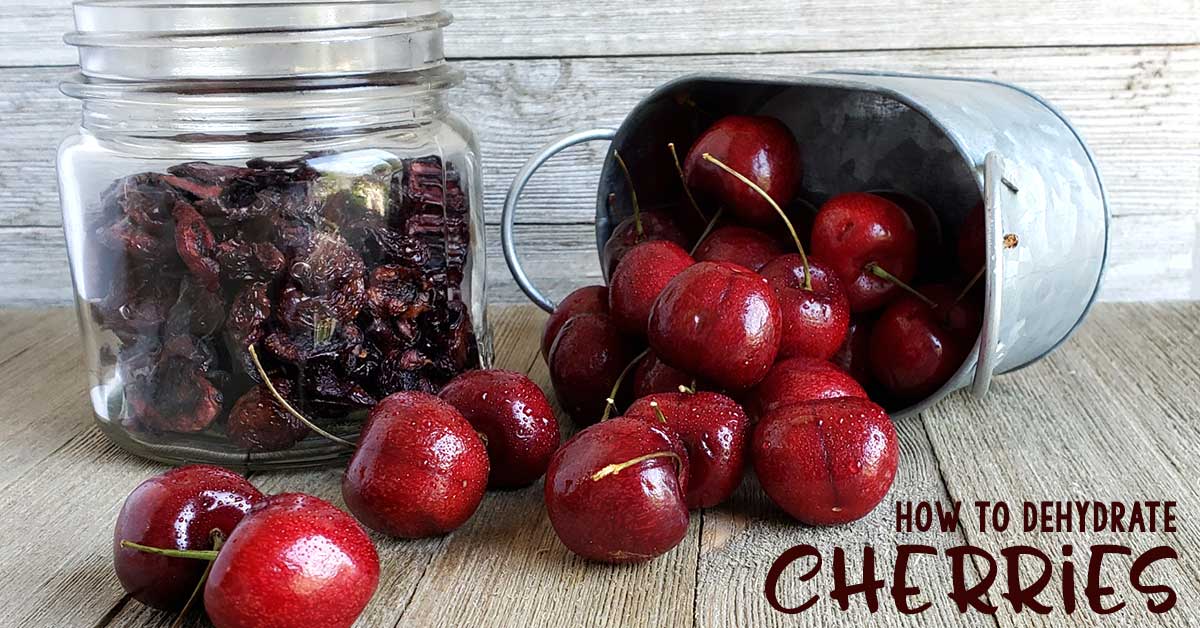 📖 Recipe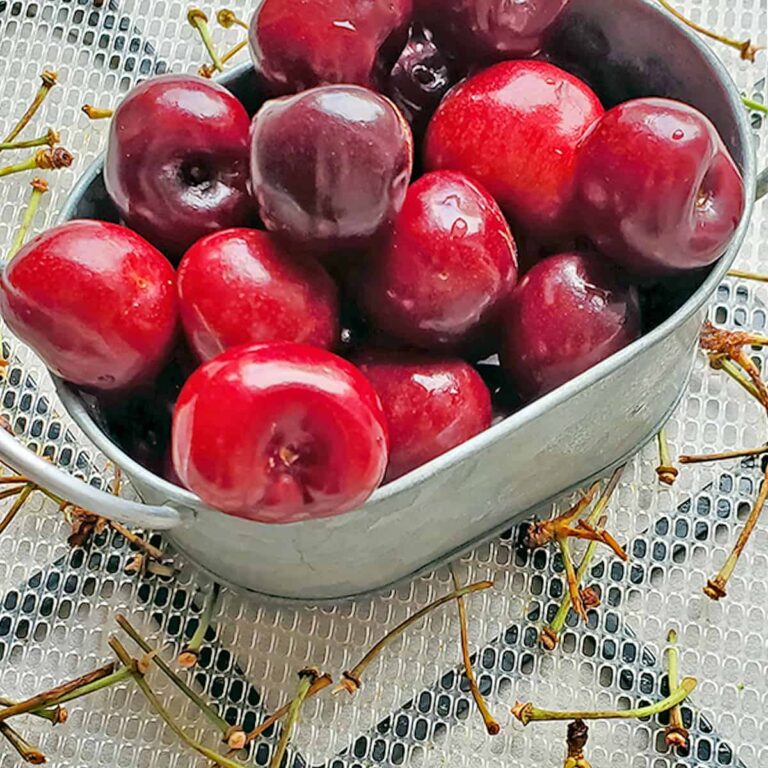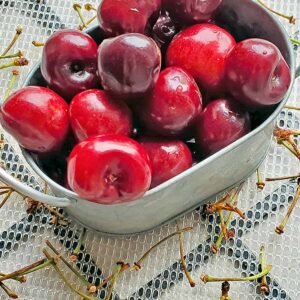 Ingredients
1

Cup

Cherry Pits

2

Cups

Water

2

Cups

Sugar
Instructions
Bring cherry pits, water and sugar to a boil

Remove from heat and allow to come to room temperature

Strain syrup from pits into an airtight jar

Refrigerate for 2-3 weeks.
Darcy's Tips
To store:
Refrigerate for up to three weeks
Freeze in ice cube trays for serving.
To use: 
Spoon enough of the syrup into whatever your making that fits your tastebuds 🙂 
Nutritional information is an estimation only. Nutrient information for dehydrated foods is based on fresh. Use ¼ of the servicing size for the same nutrient information. Thus 1 Cup of fresh fruit has the same sugars as ¼ dried.
©ThePurposefulPantry. Photographs and content are copyright protected. Sharing of this recipe's link is both encouraged and appreciated. Copying and/or pasting full recipes to any social media is strictly prohibited.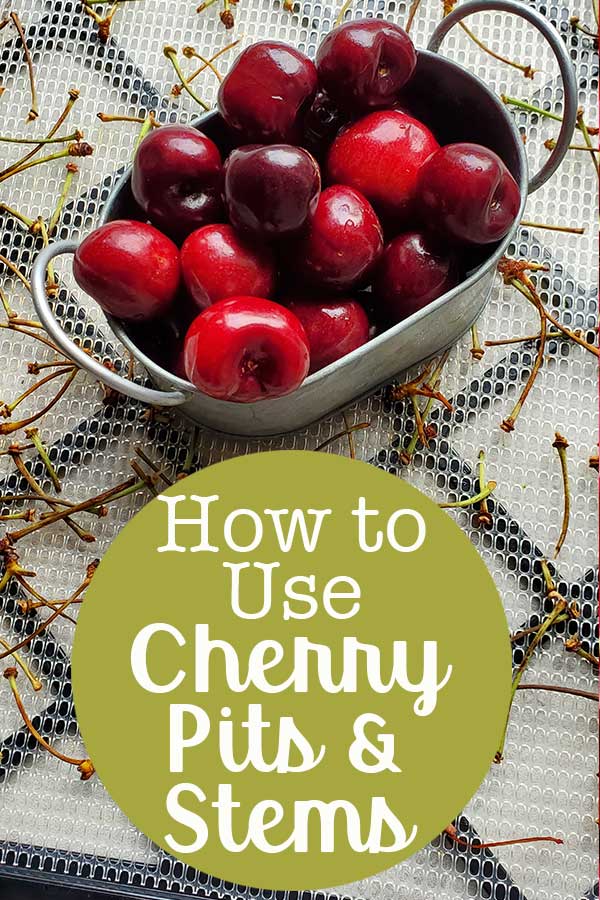 [mailerlite_form form_id=1]