Want a great way to process through a lot of ground beef at once? How? You can boil ground beef! Here's an easy way to deal with it all, without wrecking your plumbing!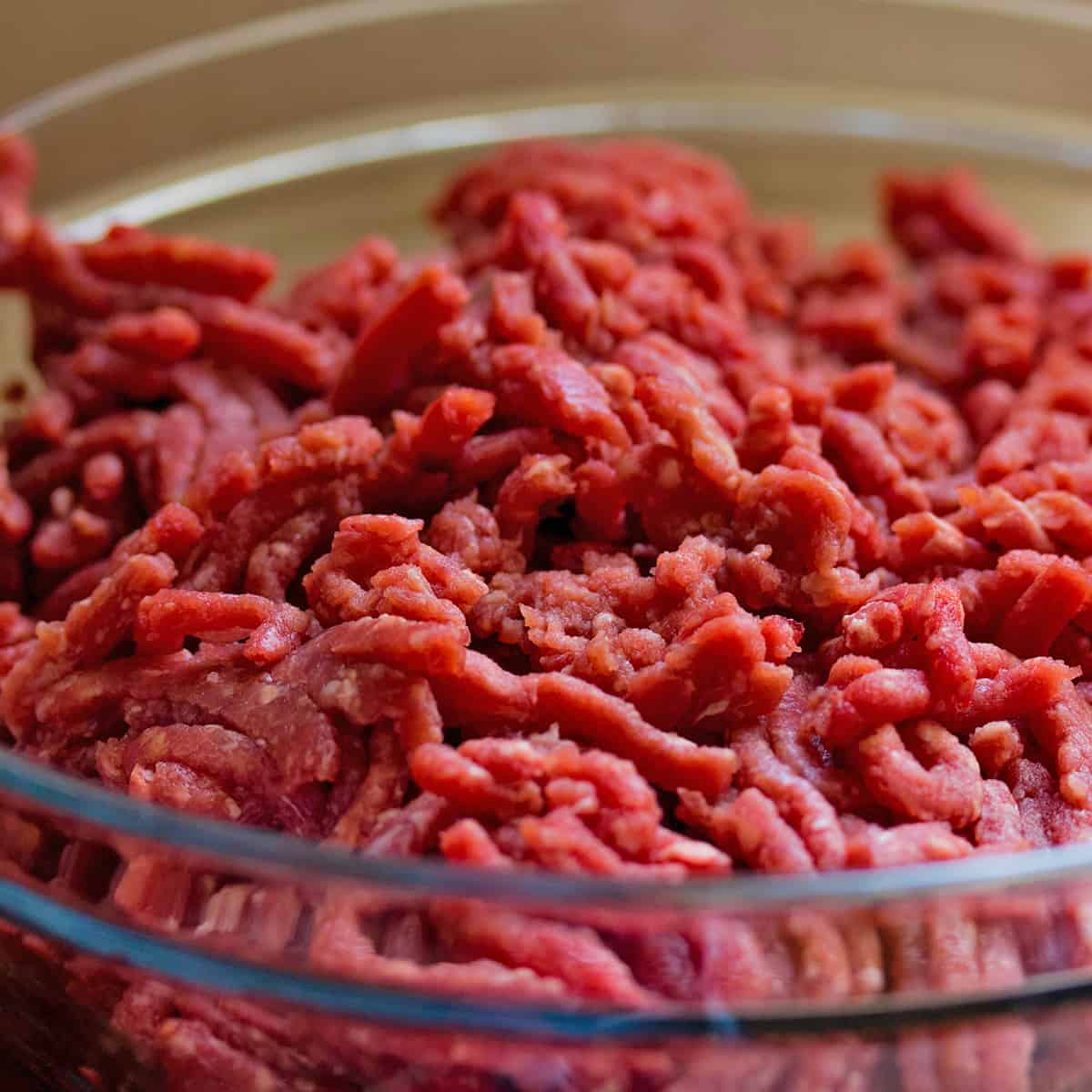 I already see you there - looking at me as if I"ve done lost my mind! Boil hamburger meat? What the heck would I want to do that for!
Well, let me tell you - boiling ground beef is a great way to prepare hamburger for meal prep, to get a finer texture, not unlike Taco Bell beef, and to deal with the fat that comes with the higher fat percentage ground beef.
Why I Boil Ground Beef
Sometimes, when I can't pass up a deal on ground beef (minced beef/meat for you folks on the British side of the language), I buy a lot...and that means I have to process through it quickly if I don't freeze it whole. I prefer to spend a little time cooking it all ahead of time instead of freezing it. After all, it helps me build my purposeful pantry!
Time effective - boiling the meat in larger quantities is faster than browning it up over and over again, especially since it isn't going to be used in a hamburger, but in a seasoned sauce or casserole.
I prefer the texture -- it gives a finer texture to the final boiled ground beef, breaking down into smaller bits with less work on my part.
Easier cleanup - less splatter, fewer dishes, AND...the big thing - fat cleanup, in the end, is so much easier.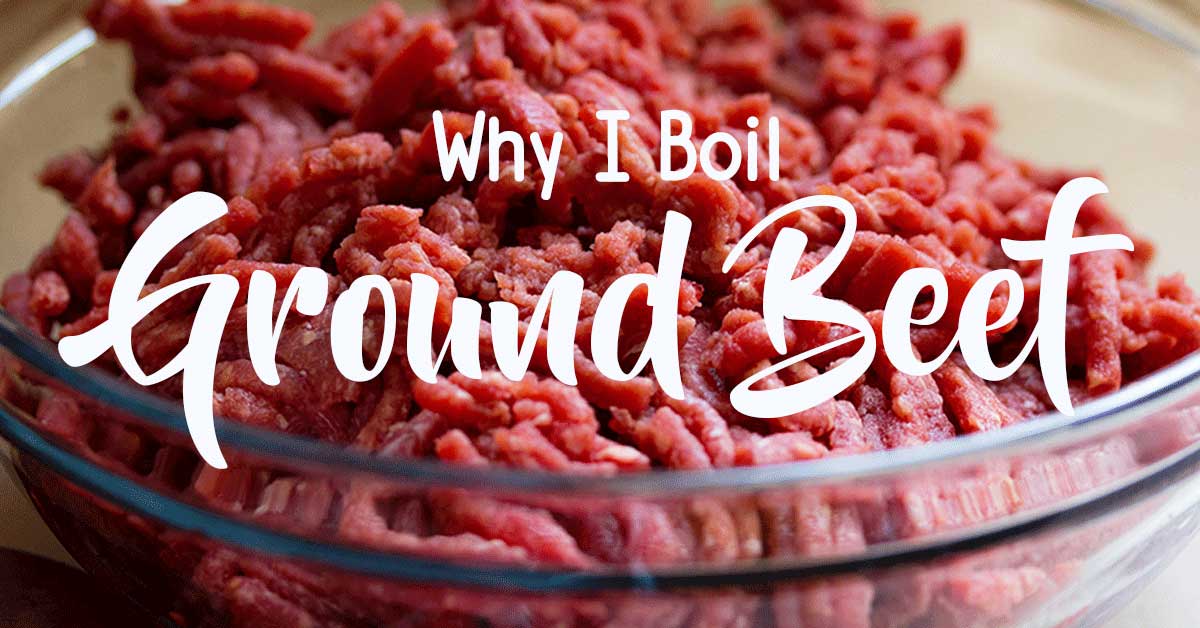 How to Boil Ground Beef
Set a pot of water to boil. I suggest a large stockpot to do larger quantities and make sure you have room.
Break ground beef in pieces and place into pot, carefully - it may splash back on you. *
Boil for approximately 6-8 minutes, or until thoroughly cooked - no pink showing.
Use a spider to scoop beef out onto a cooling rack or paper towel covered pan to drain water
*If you prefer, you can place the beef in before the pot comes to a boil. I don't like this method as well because I can't judge time cooked as well, but it is a personal preference. Just make sure no meat is pink.
Why Can't I Rinse Boiled Ground Beef in the sink?
The fat that comes from cooked ground beef, that you drain from your meat, or even worse, strain out of your pan like I used to do with my mom, may seem fine at first because you're rinsing it down with hot water. Because it stays hot the whole time, right?
The problem is, that hot water and fat cool off quickly in the pipes of your home and yard, and begin a build-up that can soon wreck your plumbing...and your wallet. Even if you are diligent with pipe cleaners, why spend that money on harsh chemicals by stopping the issue in the first place - don't rinse your hamburger meat in your sink!
With boiled ground beef, you can skim the meat out of your pot, drain it on newspaper, a cooling rack or even paper towels, and most of the fat stays in the pot. The little bit that is still in the meat will help add flavor to your dish and is minimal.
What to do with the Beef Fat
You have a couple of choices. Once you're done with all of your meat,
Toss:
Allow your pot to cool overnight
Skim the fat off the top with a spoon, into a container you can throw away
Put a strainer into the sink, with an old rag or paper towels in the strainer, then pour the water down the sink. What little fat is still left in the water is caught by the paper towel, thus saving the sink from buildup.
Save:
My friend, Bunny, from Pond River Farm, suggests this:
"When I skim off beef fats I'll save them in a glass jar in the fridge. I mean bacon grease is still king but beef (and chicken) fats do add great flavor to dishes and sometimes I use that instead of butter when I need to saute veggies."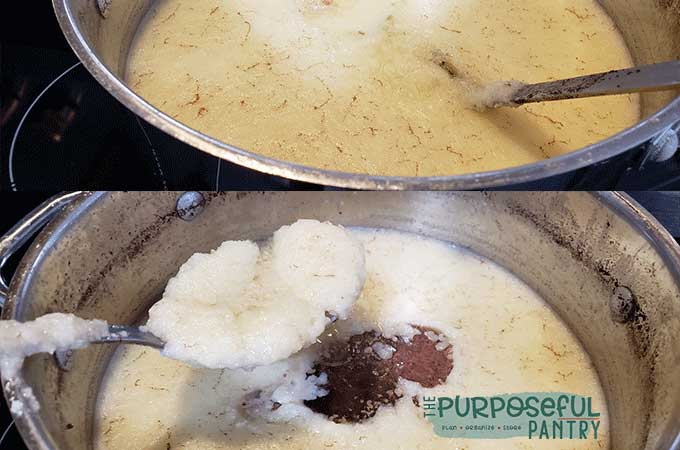 Does Boiled Ground Beef Taste Good?
It tastes like boiled meat, not much different than if you browned it without any seasoning. I prefer not to season the beef because I want that blank canvas for whatever dish I want to use it for later. I just make sure to give it lots of time to simmer and absorb that saucy goodness.
What Can I do with Boiled Hamburger Meat?
Tacos - one of my favorite ways because I love that fine texture - much like Taco Bell taco meat
Casseroles
Stuffings - tomatoes, peppers, squash, etc.
Anything you use other ground beef (other than hamburgers)
How Do You Store Boiled Ground Beef?
Typically, I choose how long I plan on storing a particular batch of hamburger meat.
Short-term storage
Place meal-sized servings of boiled hamburger meat into a freezer zip-top bag and make sure to remove all of the air, then throw it into the small freezer.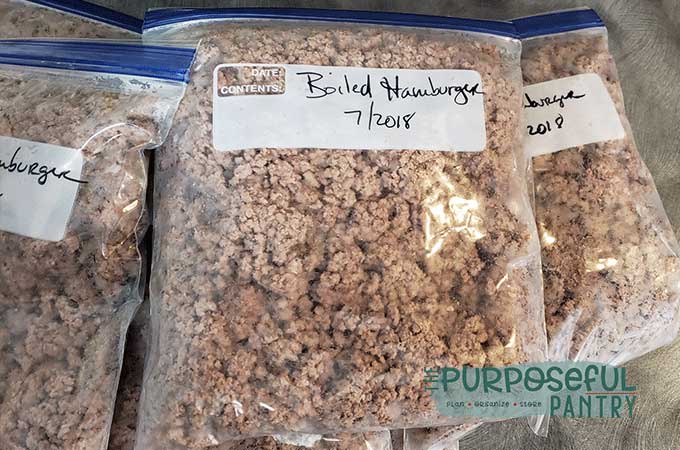 Long-term storage of boiled hamburger
Vacuum seal (I use a Food Saver similar to this one, but any brand will do) your boiled ground beef into meal-sized portions, then place into your deep freeze.
TIP - BE SURE TO LABEL! Even if you THINK you'll remember, always label your freezer packages!
Watch my easy step-by-step video below
CLICK HERE TO SUBSCRIBE to my YouTube Channel and never miss another awesome how-to; new videos are posted weekly.
Other Pantry Building Ideas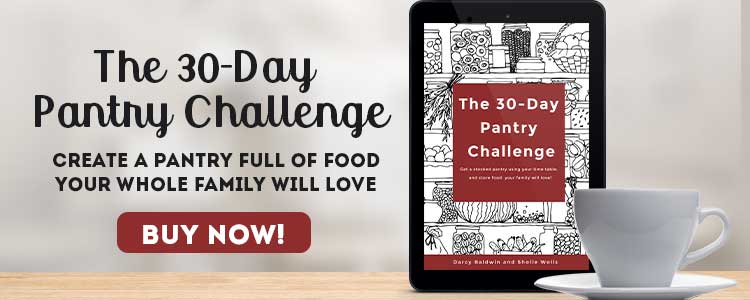 Your thoughts?
Please let me know if you have ever boiled ground beef (or if you ever would) and what your results were. Just leave a comment down below.